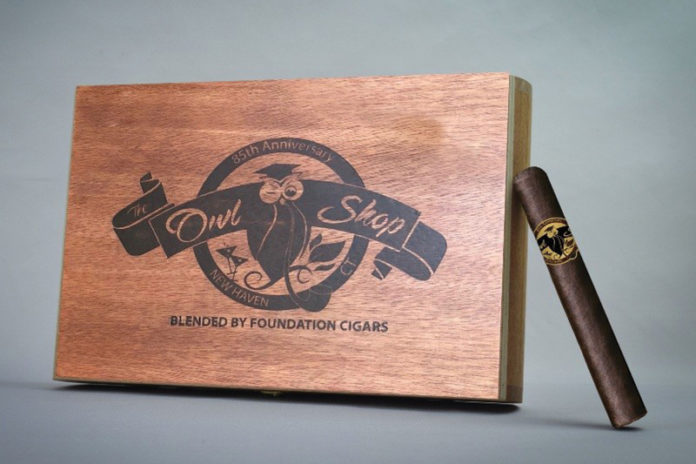 In celebration of its 85th anniversary, The Owl Shop in New Haven, Connecticut, has commissioned Foundation Cigar Co. to make a limited edition house cigar.
First opened in 1934, The Owl Shop is located next to Yale University and has become a New Haven institution, drawing locals and visitors alike for its selection of cigars, coffee, cocktails and food and live blues and jazz.
The Owl Shop celebrated its 85th anniversary on Sept. 19 with a special event attended by Foundation Cigar Co.'s founder, Nicholas Melillo, where the limited edition cigars were unveiled. Only 100 boxes of the cigar have been made.
Foundation Cigar Co. generally doesn't make private label cigars for shops, but Melillo made an exception for The Owl Shop. "I had to make an exception because it's my hometown. I was born in New Haven and my family has been shopping at The Owl Shop for over 50 years." said Mellilo in a press release announcing the cigars' debut.