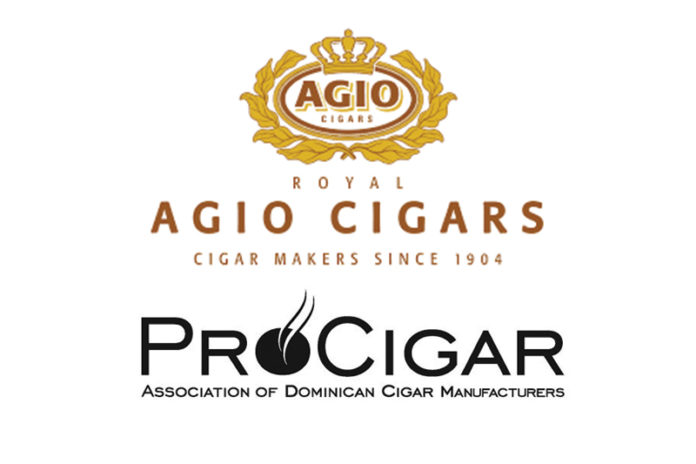 Royal Agio Cigars has announced that it is now an official member of ProCigar, also known as the Association of Dominican Cigar Manufacturers. With this latest move, Agio is poised to significantly contribute to helping further advance key global cigar industry efforts by working with other cigar and tobacco manufacturers in the Dominican Republic. Agio will also participate in this year's ProCigar Festival as a Gold Sponsor.
Boris Wintermans, CEO of Royal Agio Cigars, commented: "For Agio it has always been very important to be actively involved in the communities where our company conducts business. We have had a presence here for nearly three decades now and feel very much like the Dominican Republic is our second home. As a member of ProCigar, we plan to actively engage our world-class Dominican cigar manufacturer neighbors and local industry suppliers to more directly contribute to helping advance the organization's efforts. Given Agio's strong worldwide footprint, we believe we can also offer significant contributions on a global level."
"We work with a very small, dedicated team to create our unique premium cigars," added Francisco Batista, master blender and general manager at Agio Caribbean Tobacco Company. "The carefully-selected pairs working for us in San Pedro de Macoris take great pride in handcrafting our cigars and are true artisans in the craft. With Agio becoming an official member of ProCigar, I feel an even deeper connection to the local cigar community and I look forward to sharing knowledge and working more closely together with other manufacturers to help elevate what is already world-leading cigar quality."
Established in 1904, Royal Agio Cigars has a long and successful history of crafting and manufacturing premium blend cigars and continues to be a family owned and operated cigar company, with global headquarters located in Duizel, Holland. Agio made the important decision in 1990 to invest directly in the Dominican Republic by building a factory dedicated to the production of boutique premium handmade cigars. It is at this factory situated in San Pedro de Macoris where Agio produces some of the highest-quality, handcrafted premium cigars available anywhere, including Balmoral Anejo XO, Balmoral Royal Selection, and San Pedro de Macoris.
ProCigar was founded in 1992 by several dedicated, world-class premium cigar manufacturers, with the association primarily focusing on protecting and promoting the Dominican Republic, a country devoted to the cultivation of tobacco and the leading exporter of premium cigars worldwide.
For all the latest news from Royal Agio Cigars, visit agiocigars.com.