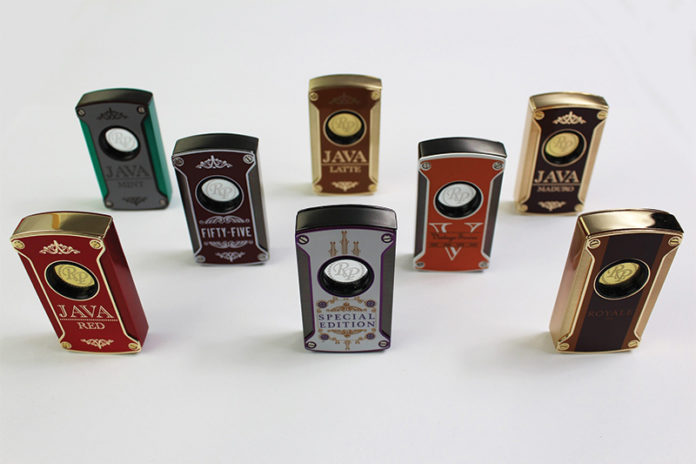 A product Rocky Patel Premium Cigars introduced at the International Premium Cigar & Pipe Retailers Show (IPCPR) 2017 is set to get its official release this month. Rocky Patel's Laser Lighters are branded with the company's popular cigar lines–Royale, Fifty-Five, Java, Maduro and Java Red.
This single-flame cigar lighter can be ignited by lifting the cap. Once the cap is up, a red laser is activated within the rescinded circle in the middle of the lighter's body. The lighter's blue flame remains lit until the cap of the lighter is closed.
There are 23 styles within the Laser Lighter series. Each lighter is 2 1/2 inches tall, 1 1/2 inches wide, and under 1/2 an inch deep. The MSRP is $58 and comes with a lifetime warranty like other lighters offered by Rocky Patel.
For all the latest news from Rocky Patel Premium Cigars, visit rockypatel.com.