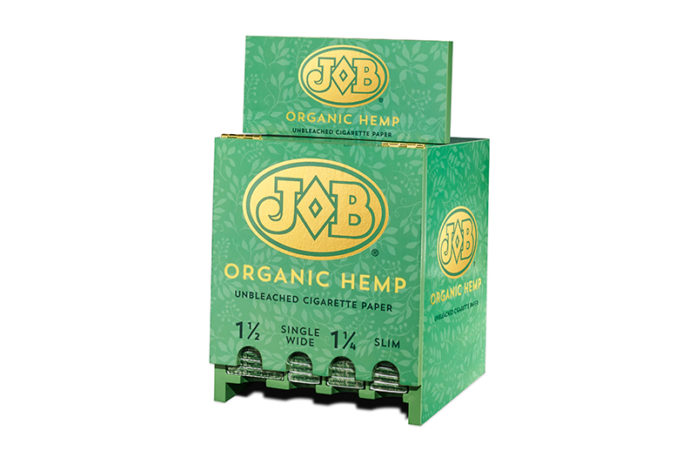 Republic Tobacco is introducing JOB® Organic Hemp Cigarette Papers. JOB® is a well-known brand and one of the top selling premium cigarette paper brands in the U.S. This new innovative Organic Hemp range is another demonstration of Republic Tobacco's dedication to serving today's consumer and their desire to follow an eco-friendly, environmentally conscious life-style.
Republic Tobacco acknowledged that today's consumer often aligns him or herself with brands that match their personal and social values. In a press release, Republic Tobacco said that today's RYO smoker is in search of cigarette paper that is grown organically, with sustainable practices, and that enhances their overall smoking experience. The company believes the new JOB® Organic Hemp will do just this.
JOB® Organic Hemp cigarette paper is made from organically armed hemp that's grown free from pesticides and fertilizers. The cigarette papers are unbleached and gummed with vegetarian/GMO free acacia. JOB® Organic Hemp cigarette papers have a pale brown color and fine texture that supports a comfortable, smooth rolling every time.
JOB® Organic Hemp cigarette papers are available in 1-1/2, single wide, 1-1/4 and slim sizes, packed 40 boxes per case. A 4-box counter display is also available for merchandising and various point-of-purchase are available to support the brand.
For inquiries about JOB® Organic Hemp cigarette paper, call (800) 288-8888.