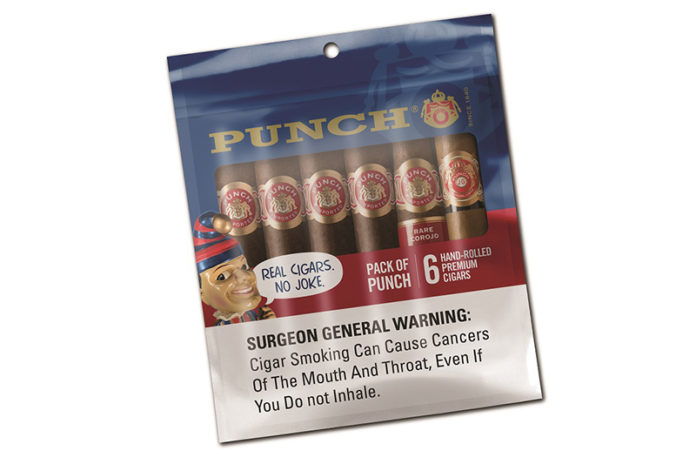 General Cigar Co. has announced that a new pouch of its Punch cigars will be hitting the shelves of cigar shops everywhere this month. Pack of Punch will come with 6 Punch cigars and will have an SRP $24.99 each. The new pack of cigars will be easy to find as they will be in a countertop display in tobacconists. It will feature the Punch brand's signature red and blue packaging.
Pack of Punch will have some of the brand's most popular blends and sizes and will be handmade in Honduras. The pack will include:
Punch Champion in Natural and Double Maduro (4.5 x 60)
Punch Rare Corojo Champion (4.5 x 60)
Punch Elite (5.25 x 45)
Punch Grand Cru Robusto (5.25 x 50)
Punch Deluxe Royal Coronation (5.25 x 44)
For more information on Punch, visit punchcigars.com.