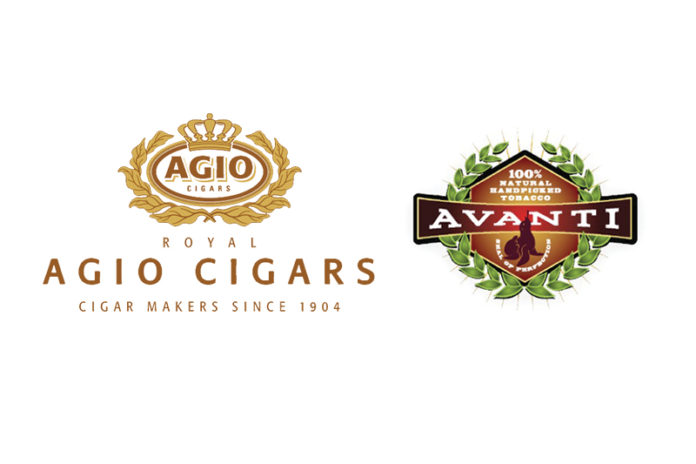 Agio Cigars USA has entered into a distribution agreement with Avanti Cigar Company, effective April 1, 2018. Under this new partnership, Royal Agio Cigars USA will market, sell and distribute Avanti Cigar Company's brands in the U.S. These brands include Parodi, Avanti Denobili, Petri, Ramrod and Kentucky Cheroots. With this partnership, Royal Agio Cigars' portfolio now includes machine-made cigar offerings beyond its Panter and Mehari's premium cigarillo brands. It also offers Avanti a broader reach and distribution of its tobacco products.
"We have a tremendous amount of respect for the Avanti team and their stable brands, and we couldn't be more excited to partner with another cigar company that also has over a century of cigar making heritage and long-standing tradition," said George Margioukla, president of Royal Agio Cigars USA. "The Avanti product lineup will complement our existing portfolio, and it helps further round out our premium blend cigar portfolio that includes both premium cigarillos and handmade premium cigars. The addition of these uniquely positioned cigar brands, based on premium Kentucky fire-cured tobacco blends, will help us more effectively meet the growing consumer and retailer demand for high-quality, differentiated cigar products and experiences."
Luciano Someone, chief operating officer for Avanti Cigar Company, added: "Although our brands have been available in the U.S. for up to over a century now, we feel strongly that there is continued opportunity to introduce and broaden the appeal of our brands to cigar smokers. Partnering with Royal Agio Cigars USA will help provide our portfolio of brands with the additional resources necessary to broaden distribution and strengthen our overall presence in the marketplace."
For all the latest news from Avanti Cigar Company, visit avanticigar.com. You can also find additional information on Royal Agio Cigars at agiocigars.com.