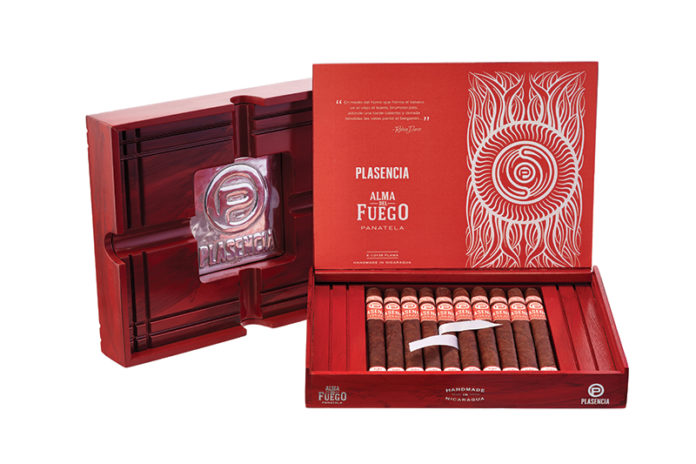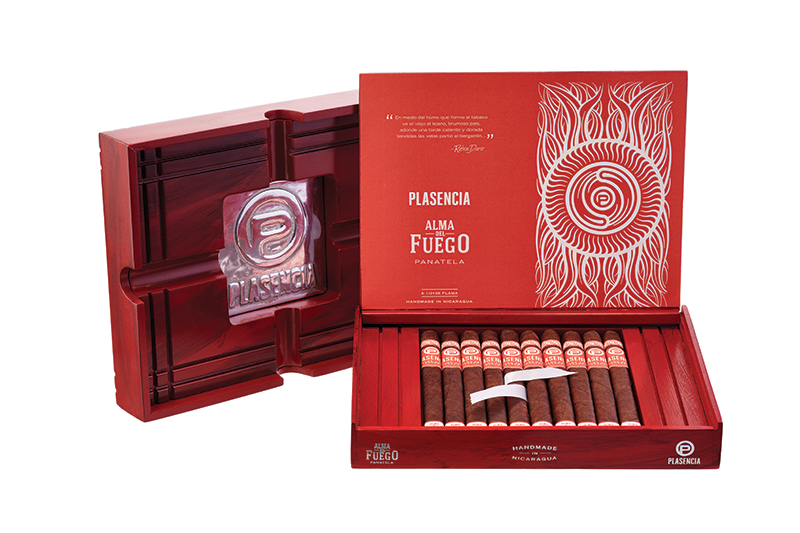 Plasencia Cigars, one of the world's leading premium tobacco growers, has announced the launch of Alma del Fuego, a third installment in the company's signature Alma Series.
Alma del Fuego, which translates to "Soul of the Fire," is the third of a five part series. This cigar is a representation of the volcanic soils that stem from the iconic Ometepe Island in Nicaraguan. Nicaragua is where the majority of the company's filler tobacco leaves for this cigar was harvested. Alma del Fuego is a Nicaraguan puro, meaning it's made from all Nicaraguan tobacco. The blend represents the Plasencia's passion for the tobacco industry as well as its efforts to serve the industry with a high-quality, innovative smoke.
"We are beyond grateful and excited for the opportunity to launch the third cigar of our already popular Alma Series collection at IPCPR, amongst our fellow cigar aficionados," announced Nestor Andrés Plasencia, CEO of Plasencia Cigars. "Alma del Fuego is a manifestation of our ongoing commitment to offer top-quality cigars to both our retailers and consumers, and to continue building on our family's over 150-year tobacco legacy."
Alma del Fuego is described as a cigar whose smoke offers hints of spice, complemented by savory notes of tangerine, roasted cashews, and guava wood. The company carefully selected sun-grown wrappers from its fields in Jalapa Valley to further enhance the cigar's strength and sweetness. In comparison to traditional wrappers, the leaves used to craft Alma del Fuego received a higher amount of sunlight exposure, adding to the cigar's bold and complex notes.
Alma del Fuego will come in three sizes: Candente (Robusto, 5 x 50), Flama (Panatela, 6 1/2 x 38), and Concepción (Toro, 6 x 40). The cigars will come packaged in 10-count boxes that also double as an ashtray. This cigar will debut during the 2019 International Premium Cigar & Pipe Retailers Association (IPCPR) trade show and convention in Las Vegas. Alma del Fuego is expected to begin shipping by mid-July 2019.
For all the latest news from Plasencia Cigars, visit plasenciacigars.com.