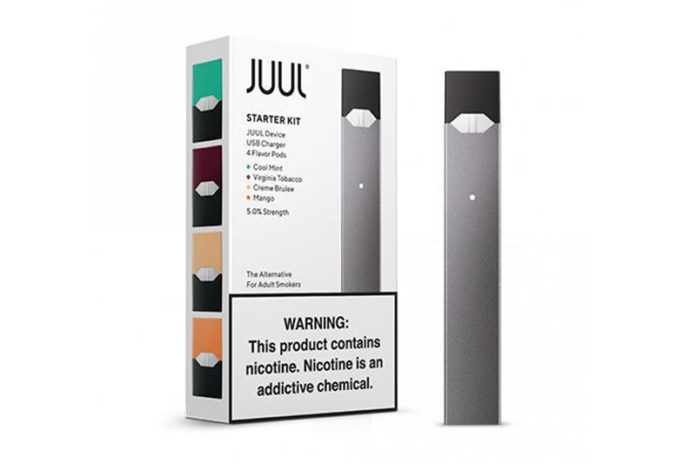 Big tech brands like Apple and Microsoft all have their own retail stores and if Juul Labs has its way, you could see it opening its own storefronts in the near future.
As a response to the growing scrutiny of the U.S. Food and Drug Administration (FDA), Juul Labs is reportedly considering setting up its own retail stores. This would allow the company to have better control over its inventory and help keep its popular e-cigarette devices out of the hands of underaged users.
According to a report from CNN, Juul Labs reportedly has hired a team to look into setting up its own retail stores with plans to use Houston and Dallas, Texas, as its initial test beds. It is also reportedly considering international markets, including South Korea. These Juul stores would only be accessible to those 21 and over, with customers' IDs being checked at the door, similar to hemp and marijuana dispensaries. The stores would offer a limited number of flavored products–mint, menthol and tobacco flavors. Juul's other flavored products like mango and fruit would be limited to online sales only where customers would have to submit to the website's strict age verification system.
A wide-spread launch is not expected with Juul spinning this possible foray into retail as a way for the company to study age verification processes up close, limits on bulk purchasing and understanding how Juul and vaping impact adult smokers' habits. The company could also allow customers to recycle pods and replace defective products at their retail stores.
Juul Labs and its products have been at the center of the FDA's war against teen vaping and nicotine addiction. In November 2018, Juul made some changes to its business model, restricting flavor sales to online only and terminating its social media presence [read more here]. Altria, one of the world's largest tobacco companies, also invested in Juul toward in the 2018 with the intent of helping convert current smokers into Juul users as the company focuses its attention on harm reduction and moves away from traditional combustible tobacco products [read more here]. These moves have not stopped the FDA and various states like North Carolina from continuing to question Juul's marketing practices and their impact on the health of America's youth.
For all the latest news from Juul Labs, visit juul.com.