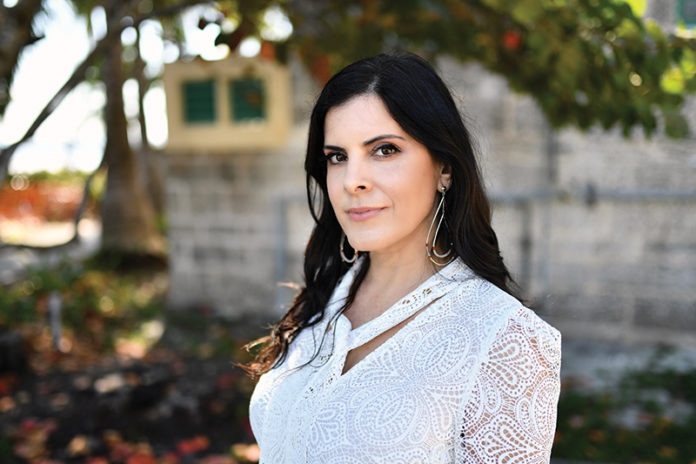 Lissette Perez-Carrillo was born into the tobacco industry. She has been at the forefront of her family's tobacco business much of her lifetime. As her family's company, E.P. Carrillo Cigar Company, now prepares to celebrate its 10th anniversary, Lissette looks back at the lessons she's learned while working alongside her father, provides insights on business management and operations, and shares her advice for other women looking to find their place within the tobacco industry.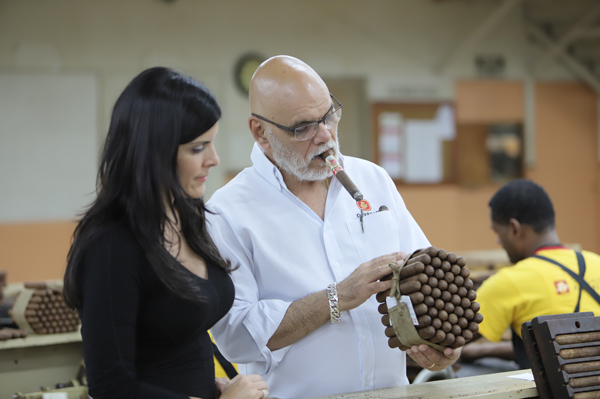 Gaining Work Experience
When speaking about E.P. Carrillo Cigar Company, it's hard to picture Ernesto Perez-Carrillo without his daughter, Lissette, at his side. After nearly a decade, Lissette has worked nearly every angle of the company—and that's been intentional. When she first started with E.P. Carrillo, she and her brother, Ernie, knew they had a big task ahead of them. While her brother had experience with business, running a cigar company was a different beast. The two siblings discussed which tasks, such as marketing and finances, the other would take on. It seemed simplistic, but both knew running a business was far more complex than flipping a coin to decide how to split tasks. Lissette didn't care what task she took on because she knew that in order to truly run the business efficiently, she would need to learn every facet of the company. Both siblings took on the business' operations, while their father focused on the factory and blending. Lissette knew what she was responsible for but also learned to be flexible and open-minded enough to handle what was thrown her way.
When her brother left the family business to start his own hedge fund, she was left to take on more of the responsibilities. She dug in deeper, learning even more about the business and how it operated, including the company's financial statements, which taught her a valuable business lesson: When you have a passion for something, you must learn every aspect of it. One area of business that especially intrigued Lissette was marketing because of how many different parts of the company it involved.
"Marketing is an animal of its own," she explains. "[It's] a lot more difficult than figuring out financials ironically, because you think, 'This is something that should be more common sense.' The more you read, the more you learn, the more you realize what's out there."
Marketing is something E.P. Carrillo Cigars has focused on in recent years. While the company has relied on a consultant to help perfect its marketing plans, Lissette has spearheaded the efforts. The company's marketing efforts focus on communicating its values, the family's history in cigars and the cigars it makes. Lissette enjoys the chance to spend time at the factory with her father compiling the information she needs to help consumers better understand the histories of her family and E.P. Carrillo Cigars.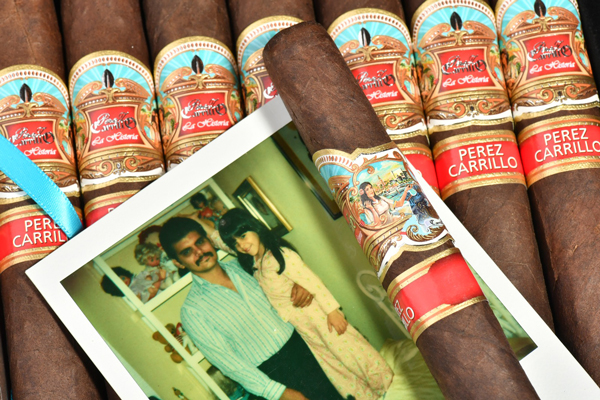 Inspired by Family
The company's cigars are only part of the business—her family is the true nucleus of her work and inspiration. In addition to her father, Lissette names her mother, Elena, as one of her biggest mentors and influencers. When Lissette's grandfather passed away, her father had to buy the factory from his sister from a previous marriage. Lissette remembers hearing her father ask questions like, "How are we going to do this? I need to do this on my own. I can't do this with so many people involved. I have a vision, and it took me a long time to get here. How are we going to do this?" It was Lissette's mother who confidently and very simply responded, "By doing it, basically."
"We were struggling at that point—we were not well-off.," Lissette recalls. "It became an inspiration, like nothing really stands in our way. [My mother] said, 'We'll figure this out. We'll start asking some of our family members to lend us something. Little by little, we'll come up with the money. But if this is what we believe in, this is what we're going to do.'"
Her mother played an integral role in the family's business for many years, including the years when Ernesto ran La Gloria Cubana. When that company was sold to General Cigar Company, Elena exited the business but continued to work. Lissette says her mother was always entrepreneurial and active. She began remodeling small homes soon after leaving the tobacco business, and at the age of 65 she opened a small flower shop in Miami's Little Havana neighborhood. Her mother's active nature and pursuit of business interests was important to the family, showing everyone that regardless of their age, it was important to always be doing something and to stay active. Other women in Lissette's family also served as role models, including both of her grandmothers, who taught Lissette about perseverance, dedication, work, morals and strength. From these strong female figures Lissette learned that she could be and accomplish anything she set her mind to.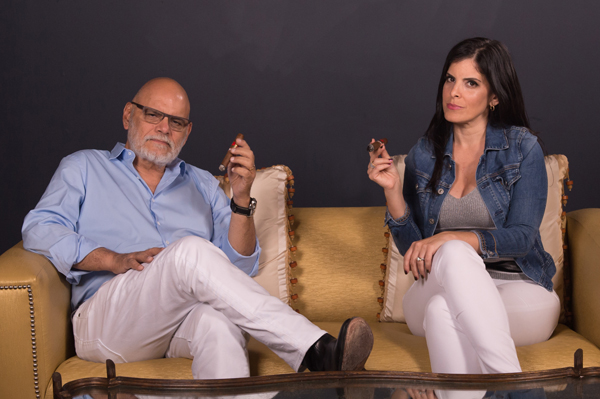 Then there's Ernesto, who has had a profound impact on the woman Lissette has come to be. Her father has taught her to never settle and to always challenge both herself and the world around her. One thing is for certain: Her father and her family taught her the valuable lesson of self-worth and that she was capable of much more than society may have let on.
"I think about my childhood and how I was made to never feel less than by my dad and by my mom," Lissette says. "It wasn't even something that was spoken; it was just understood. We're all equal—women and men. We have the same abilities, and I am a very strong proponent of that."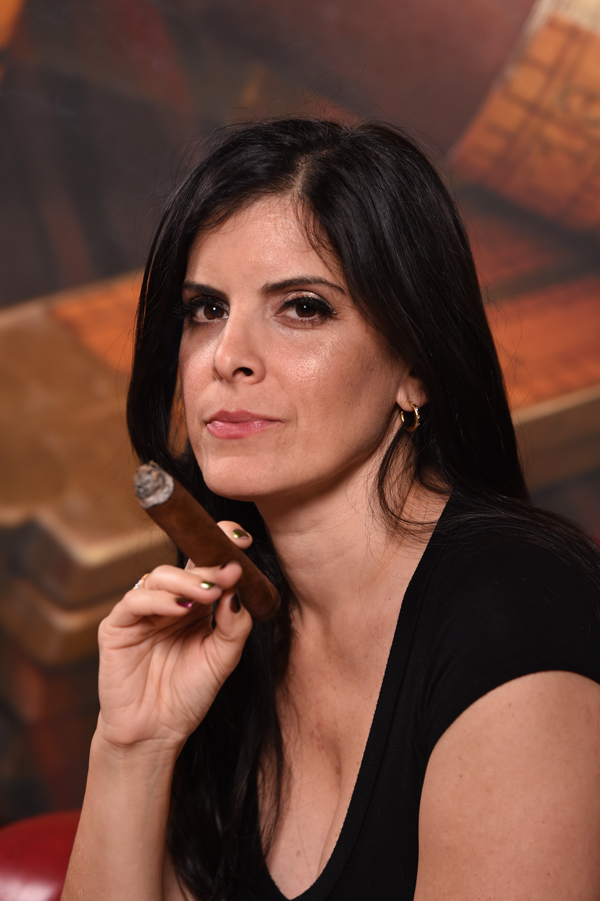 Power in Visibility
For other women in the tobacco industry, Lissette feels that visibility is the key to progress and equality. Women should receive the same credit as their male counterparts, she says, and the more coverage women in the industry receive, the more the entire industry will benefit. Lissette always advises other women to follow her course, and if they are in the industry, she says they should fully invest themselves in learning as much about tobacco as possible.
"I think it's about not putting limitations on yourself; that goes for both genders. Explore all opportunities, [and] don't worry about, 'What's going to happen if I smoke that cigar? Is the smell going to stay on me?' Hey, we're all cigar lovers. Nobody's going to judge you."
If other women receive only one takeaway from Lissette's life, she hopes it is that they realize the importance of education and learning not just what interests them but about every element of business. Lissette wants women to explore the world of smoking cigars, whether it's an E.P. Carrillo cigar or one made by a different company. Regardless of gender, smoking cigars is a pastime that can bring everyone together through a relaxing experience. When it comes to business and your career, take Lissette's parting advice: Take every challenge head-on and be fearless in your actions.
This story first appeared in the May/June 2019 issue of Tobacco Business magazine. Members of the tobacco industry are eligible for a complimentary subscription to our magazine. Click here for details.
– Story by Antoine Reid, an editor and digital content director for Tobacco Business Magazine. You can follow him on Instagram @editor.reid.