Building lasting relationships with vendors can be a challenge for many retailers, but Bendett says this can be overcome with a change in mentality. A business should be run like a business, not like a hobby. This important distinction and understanding will make all relationships, especially those with vendors, extremely important. "No one can succeed alone," he says. "From relationships with folks like the UPS drivers or low-level employees to top-level brand owners, no business can succeed without strong relationships."
Creating and maintaining a good relationship with customers is also an important part of Bendett's business plan. Bendett and his staff treat online customers just as they do those that come into his brick-and-mortar stores. This means they make sure customers receive the correct item, that what they order is shipped quickly and that all orders are packed correctly so items arrive to customers in perfect shape. All orders that come in before 2 p.m. are shipped that same day, and those that come in after that are shipped the next business day. Ensuring customers experience as short of a wait in between making their purchase and being able to smoke it is a major initiative for Bendett and the Scotty's Cigars team.
Problems do occasionally arise, but Bendett sees these challenges are opportunities to let his business's customer service truly shine. "Our staff is extremely experienced, so in the rare event of an issue, they are making the phone call with a great solution or substitution already in place," he says. "We find that honesty, transparency and forthrightness work best. If we're honest about what went wrong, why it went wrong and what we can do to fix it, most folks are appreciative, and the interaction ends in a positive way that leaves the customer feeling appreciated."
Bendett also tries to anticipate potential problems and plans for how he and his staff will respond to them well in advance. Some small e-commerce sites only offer customer service through email, while the larger sites have call centers filled with people who lack knowledge of the products being sold. Bendett's solution to this issue for his business has been to make sure that during regular business hours, someone will be on hand to answer any calls received and that customers will be able to get a response without being kept on hold for long.
Customers will also be able to speak to someone with knowledge of the cigars who will not only provide them with excellent customer service but who loves cigars and tobacco as a personal hobby. For those customers who prefer to communicate through email, an online support ticket system is also available. Customers have access to a personalized account dashboard as well that includes their full order history and the ability to open a support ticket associated with any individual order that's been placed with the store. Bendett has also developed an extremely customer-friendly return policy to ensure customers are satisfied with their purchases and have the ability to easily return something they may have an issue with.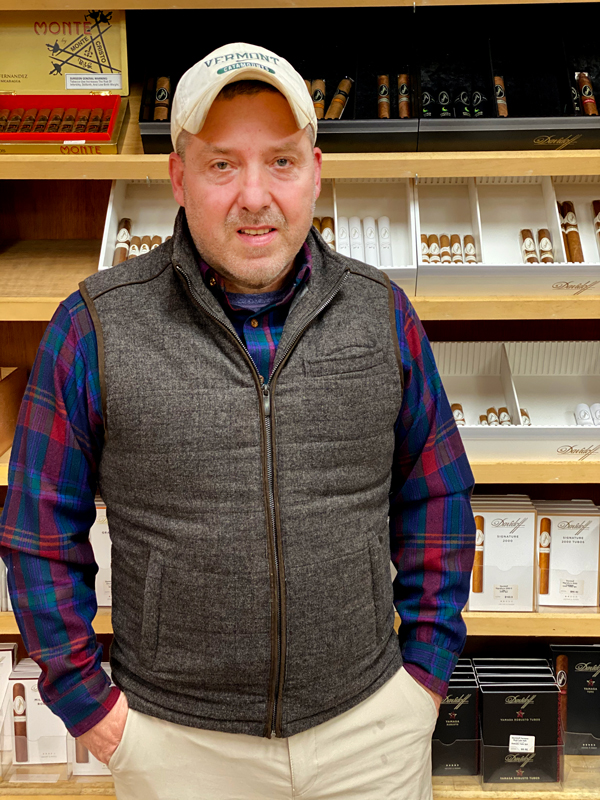 The Digital Future
Bendett has long been a supporter of brick-and-mortar, but he does see e-commerce and online retailers having a bigger role in the industry going forward. With brick-and-mortar retailers facing restrictions due to the pandemic and more consumers choosing to shop online for cigars, Bendett says that he feels online sales have the potential to capture a larger portion of the overall cigar market. He also doesn't see the recent increase in cigar smoking slowing down any time soon since it's a hobby that can be done in solitude or smaller groups while large events and gatherings are on hold. Online retailers face their own unique regulatory and legislative challenges, but Bendett feels consumer demand for more shopping options will help keep online tobacconists in business for some time.
"While the risk is there, I like to believe that a full ban of online sales is unlikely," he says. "First of all, the stated goal of such regulation is to keep tobacco out of the hands of minors. I take comfort in knowing that the nature of our product naturally weeds out demand from underage folks. Between the fact that most minors don't even want to buy our cigars in the first place, combined with the new technologies we're able to utilize to age verify every customer who orders from us, I am confident that we can easily continue selling online and achieving the stated goal of ensuring that we don't supply tobacco to minors. In addition, the world economy as a whole is shifting more and more towards online shopping. With each year that passes, consumers view being able to shop online for whatever they want to be even more of an essential freedom. Legislation banning a legal product from being sold over the web appears more egregiously restrictive, outdated and impractical as e-commerce more fully entrenches itself in all of our lives. The current health crisis only magnifies the issue, having pushed our economy drastically towards the future of e-commerce in a short period of time."
Due to all of the uncertainty, Bendett tries to excel in both brick-and-mortar retail and e-commerce. His brick-and-mortar business allows him to serve his local customers while his online store opens his business to customers far beyond the borders of his community. For other retailers who are looking to better position their businesses for the future by taking their businesses online, Bendett's first tip is to know that building and maintaining an online store is more complicated than one may think.
"I've met so many shop owners who think they can just build a website, add a few items and watch the sales roll in. It takes much more than that," he says. "You need to have a strong plan, a strong team, and a decent amount of startup cash. Sales don't come right away, but you need to have staff, inventory and infrastructure in place to ensure the early orders are well taken care of. People aren't just going to come to you either; you need to have a plan in place to spread the word and acquire customers."
It may seem like common sense, but in order to be a successful online tobacconist, one needs a quality website. Online retailers must compete against big-box retailers that have far more resources than most smaller retailers have access to. Having worked with a large retailer when selling his previous website, Bendett became more aware of what it would take to be a successful retailer and attract new customers. Maintaining accurate inventory is especially important for online retailers because customers aren't going to continue to purchase from a retailer with inventory issues. Also, merchandising is just as important in an online store as it is in a traditional brick-and-mortar shop. Bendett tries to make everything he stocks in his store also available online.
"The large portfolio is difficult to manage, but we want to set ourselves apart from companies who just try to streamline their inventory and business model by focusing solely on their top-selling products. We have endless hidden gems throughout our shop, and since a big part of the shop experience is finding those gems, we want our online shoppers to be able to do the same thing."
One of the biggest challenges Bendett and his team face is finding a way to organize the wide range of products that are available on the Scotty's Cigars website in a way that makes them easy to find but not overwhelming. Bendett relied on his staff and their different perspectives to come up with merchandising solutions that would make things easy to find on the website while also showcasing the massive depth of the store's inventory.
Becoming Great
According to Bendett, being a great tobacconist is the combination of many factors. It's about showing up, being present, treating people the way you want to be treated, doing your best at all times and keeping good records. Being a great tobacconist is also an ongoing process because there's always something to learn. Even though Bendett had previous experience in e-commerce, there's a lot of technology that exists now that didn't when he was running his previous online venture, as well as advancements in e-commerce that he's having to learn about.
With all of the uncertainty surrounding tobacco retail and the cigar industry today, Bendett strives to excel in both the brick-and-mortar and online arenas: "No matter which way the industry goes, my goal is to be in the best position possible to succeed."
This story first appeared in the March/April 2021 issue of Tobacco Business magazine. Members of the tobacco industry are eligible for a complimentary subscription to our magazine. Click here for details.
– Story by Antoine Reid, senior editor and digital director for Tobacco Business Magazine. You can follow him on Instagram @editor.reid.