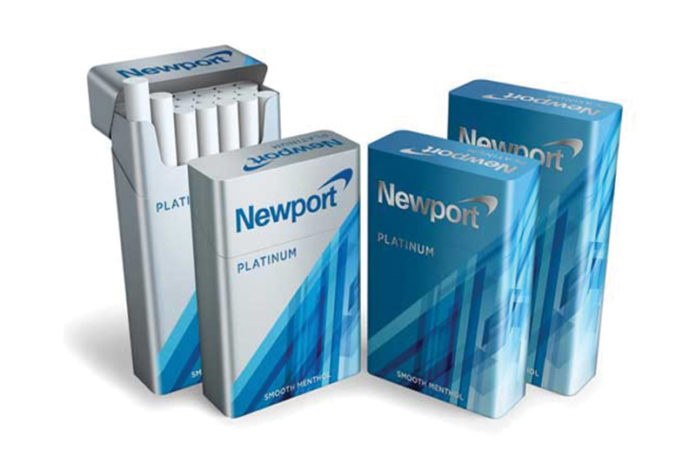 R.J. Reynolds Tobacco Co. is making two styles of its Newport Platinum Cigarettes available nationally. Newport is R.J. Reynolds' most popular and top-selling cigarette brand.
According to the company, Newport Platinum Cigarettes offers "adult smokers a fresh take on Newport cigarettes with a refreshingly smooth menthol taste that is different from the traditional Newport family."
Newport Platinum Cigarettes are available in two styles: Newport Platinum (smooth and flavorful) and Newport Platinum Blue (full-bodied and flavorful), both available in Kings and 100's formats.
For all the latest news from R.J. Reynolds, visit rjrt.com.