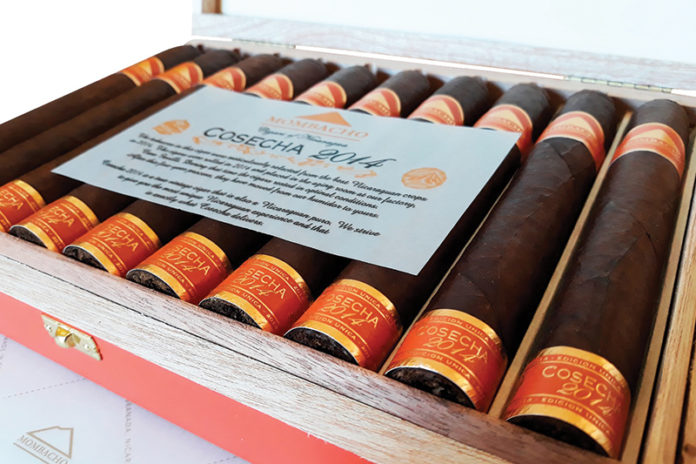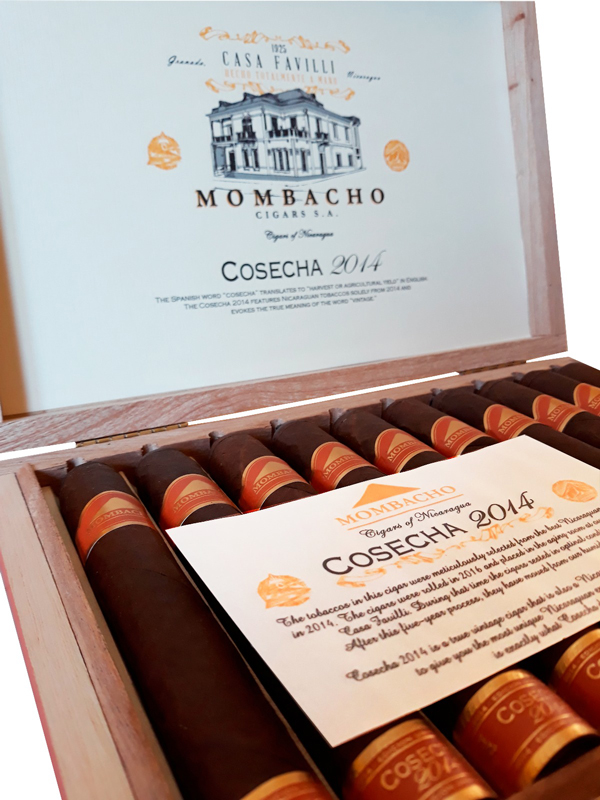 Since 2012, Mombacho Cigars has released a rare limited edition cigar, named Cosecha, each year. Spanish for "harvest", Cosecha conveys the genuine vintage nature of the Cosecha line. The third release in the Cosecha line, Cosecha 2014 have been aging inside Mombacho's state-of-the-art Casa Favilli factory in Granada, Nicaragua, since early 2016.
"True vintage is almost impossible to find in the cigar industry and we have created a cigar that showcases the best of Nicaraguan tobaccos with Cosecha," says Mombacho Cigars' president and master blender, Claudio Sgroi. "Cosecha 2012 was great and Cosecha 2013 was even better; Cosecha 2014 will surprise the aficionados once again. Cosecha is a project that has been in my heart since the day I started working with Mombacho and I am thrilled to share it with all of you now."
Cosecha 2014 is a toro-sized cigar (6 x 52) with a pigtail cap and will be available in 10-count boxes. Mombacho Cigars produced just 750 boxes of Cosecha 2014 cigars, which will be on display at the upcoming IPCPR Show. Cosecha 2015 have been rolled and are now resting in the Casa Favilli aging room and Mombacho Cigars will soon be producing Cosecha 2017, which will be available in 2022.
For all the latest news from Mombacho Cigars, visit mombachocigars.com.