Trade shows are an important part of many businesses, and it's no different in the tobacco category. Every year, hundreds of cigar and pipe manufacturers, as well as many retailers, wholesalers and distributors gear up for one of the largest trade shows in the industry: the International Premium Cigar & Pipe Retailers Association (IPCPR) international trade show and convention. The IPCPR show is a combination of education, networking, and buying and selling opportunities for all premium tobacco categories. This is an opportunity for manufacturers and their retail partners to meet and interact face to face and make plans for product releases during the latter half of the year. Without proper planning, however, the IPCPR show can be overwhelming, and business opportunities can easily be missed.
A lot of planning goes into each year's IPCPR trade show. Last year, the IPCPR hired Lisa Cox to serve as its senior director for the trade show and other IPCPR events. Cox previously served as the vice president of events at the National Association of Federally Insured Credit Unions. In this position, Cox oversaw 13 meetings and the organization's annual trade show, and she is hoping to enhance the experience of those attending this year's IPCPR show, which will be held at the Sands Expo and Convention Center in Las Vegas from June 28 to July 2. From her past experience, Cox has learned that regardless of the industry, trade shows can be fun and creative. While the focus for any trade show is making sales, they must also bring people together to have memorable experiences and network.
Christine Morgan is also responsible for this year's IPCPR trade show. Morgan is the IPCPR's operations manager and has been involved in the cigar industry for nearly 15 years. In that time, she's run a blog, was a contributor on a radio show and has worked in cigar lounges, giving her the experience necessary in helping manufacturers and retailers grow their businesses. In this special interview, Cox and Morgan offer a glimpse at the planning that went into this year's trade show and provide tips for how to get the most out of attending the event this year.
Tobacco Business: What work has gone into the planning of this year's IPCPR trade show?
Lisa Cox: Christine and my predecessor worked very diligently to set [the] IPCPR up for success, and they've put a lot of work into the event. These types of shows take years of planning and can't just be started six months before you're on-site.
Christine Morgan: Going back to the Sands [Expo and Convention Center] has been huge in the planning of the show this year. The last 12 months have been spent working diligently to make the convention halls a space for not only sales and business but networking and fun. For the first time ever, we will have all of our pre-show events—seminars, opening party, opening breakfast—on the show floor in an effort to work with the Sands to contain the smoking but also have the opportunity to bring all attendees together under one roof as much as possible.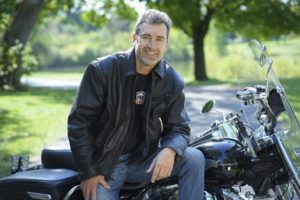 Education has always been a big part of the IPCPR trade show experience. What will this year's lineup of education and seminars look like?
Cox: We've got some great speakers lined up. Our education seminars this year will feature interactive sessions in brand building and value proposition development, staff recruiting and training to deliver on your value proposition, and then a marketing seminar that will explore the best ways to articulate your brand via digital marketing outlets. But I'm most excited to hear Ken Schmidt speak. He was the head of communications for Harley Davidson. If there's anyone who can speak to marketing intelligently, it's him. Harley Davidson is now a household name, in no small part thanks to him. He will have some great insight into the cigar industry and how to position each business for success.
What do attendees need to do before the show in order to get the most out of their experience?
Cox: When the app is available, log in early. Make a list of vendors you want to visit, and create your schedule by making appointments ahead of time through the app. The trade show floor is huge, so you really want to maximize your time with a well-thought-out strategy.
Morgan: Strategy is paramount to the show experience. It goes beyond scheduling to knowing your budget, where you can spend and how much. Walking in with that knowledge and plan will help you maximize your time but also help ensure you get the best possible return on your investment when you go home.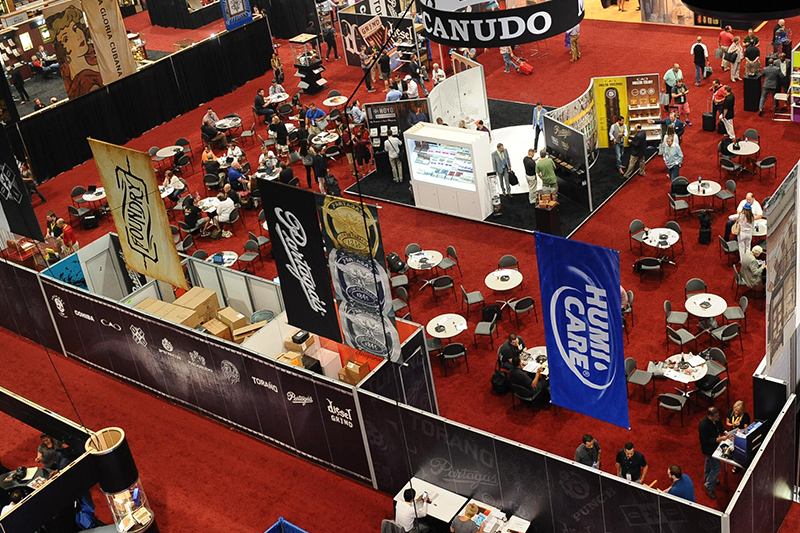 For attendees, attending any trade show can be a major expense. What are some ways attendees can truly measure their return on investment for going to the show?
Cox: Success at a trade show can be measured in so many ways. Do you feel inspired and invigorated when you are back home? Are you amped up and ready to make changes in your business? Do you have new contacts to reach out to when you have questions, need to make purchases or have emergencies? If the answer is "yes" to any of those questions, the measurement of success is high.
Morgan: I agree with Lisa wholeheartedly. When attendees go home excited and satisfied with their experience at the trade show, that excitement will be felt and returned by their staff and customers, especially when product releases start showing up on the shelves.
A lot of people have the misconception that the IPCPR is just a trade show. How does the IPCPR interact with and serve its members beyond the trade show throughout the year?
Morgan: [The] IPCPR works year-round to ensure that all members are taken care of beyond the show. We strive to ensure we are always helping our members become more successful. We are growing our affinity program to provide cost-saving solutions and expanding our training opportunities to provide insights for growing revenues. In the future, you will see our efforts increase even more.
Cox: There are "unseen" efforts that people might be unaware of, particularly on Capitol Hill and at the state level. IPCPR lobbying is a rising tide and lifts all boats. The IPCPR board of directors and [executive director] Scott Pearce have a tremendous vision to further the industry and expand [the] IPCPR's offerings over the next few years.
This story first appeared in the May/June 2019 issue of Tobacco Business magazine. Members of the tobacco industry are eligible for a complimentary subscription to our magazine. Click here for details.
– Story by Antoine Reid, an editor and digital content director for Tobacco Business Magazine. You can follow him on Instagram @editor.reid.