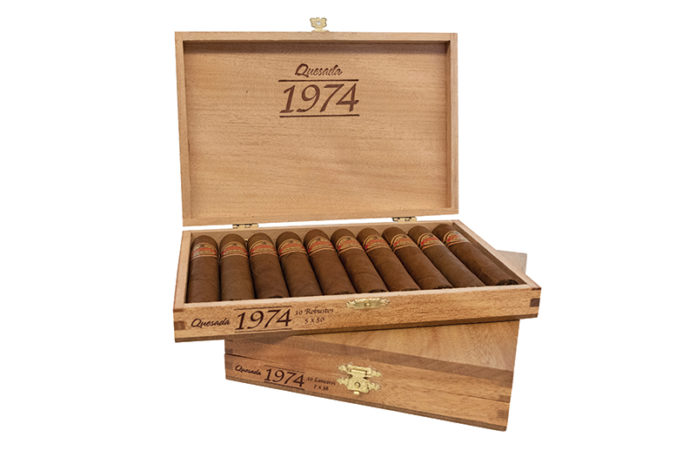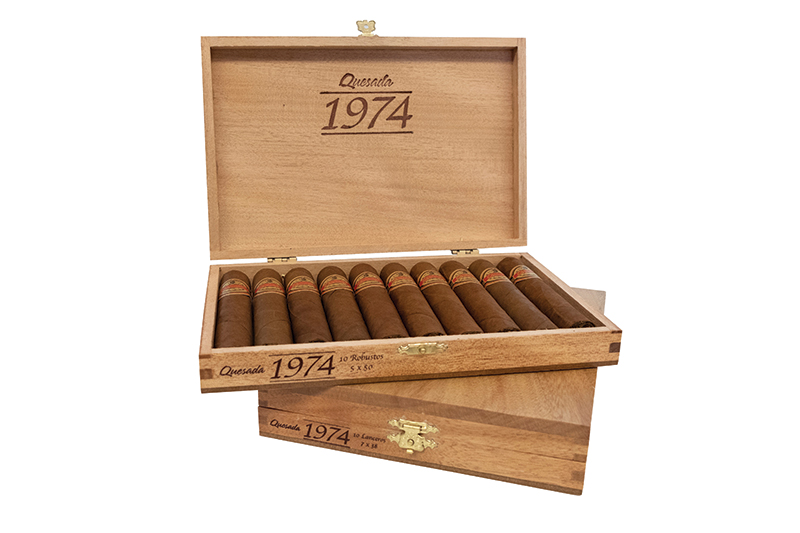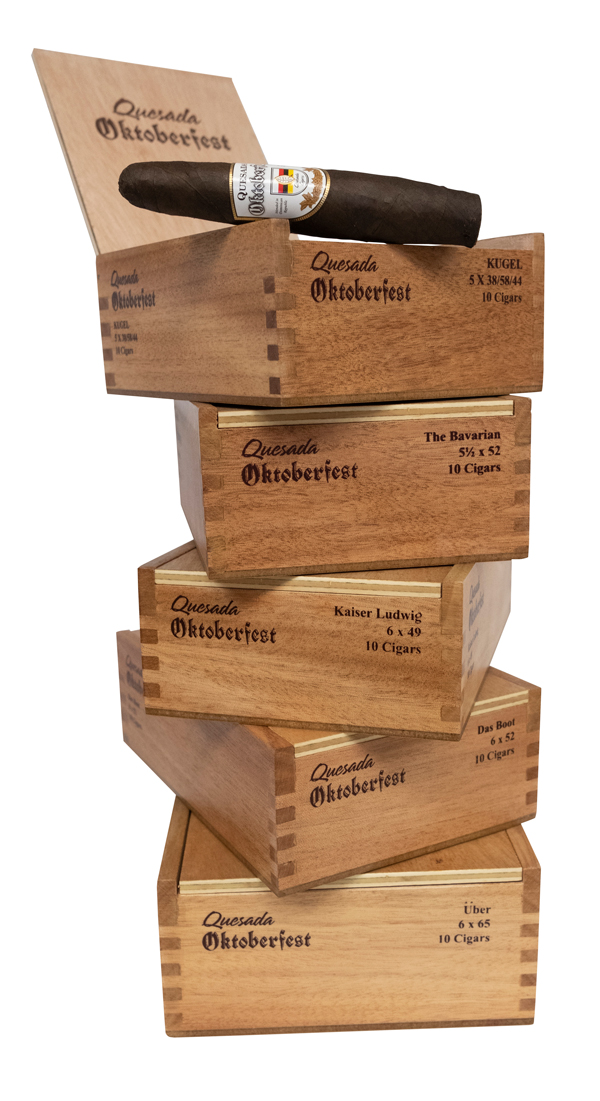 For more than eight years, Quesada Cigars has released Quesada Oktoberfest, a yearly limited edition all-Dominican cigar in the Autumn that's designed to go well with beer. The company has announced that this year's Quesada Oktoberfest will consist of five sizes packaged in 10-count boxes. The sizes will be: Über (6 x 65), Das Boot (6 x 52, Belicoso), Kaiser Ludwig (6 x 49), Bavarian (5 ½ x 52) and Kugel (5 x 38/58/44, Figurado).
"We are more than excited to present this year's Oktoberfest edition," says Quesada Cigars' president, Manuel Quesada, in a press release announcing the upcoming release of Quesada Oktoberfest. "It's always fun to develop this project, and this year marks more than 8 years of offering cigar enthusiasts and beer lovers the perfect pairing."
Quesada Cigars will unveil this year's edition of Oktoberfest at this year's International Premium Cigar & Pipe Retailers Association (IPCPR) trade show and convention in Las Vegas.
Also debuting at this year's IPCPR Show is the Quesada 1974. Earlier this year's Procigar Festival, Quesada Cigars gave attendees a sneak preview of Quesada 1974, a cigar that commemorates the company's 45th anniversary. The company first released the cigar for distribution in Spain, and Quesada 1974 will make its U.S. debut at the 2019 IPCPR Show later this month.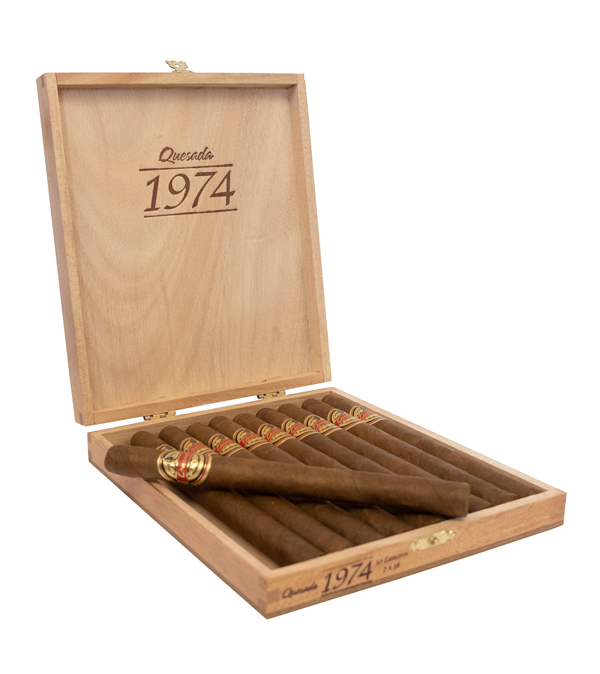 In 1974 the Quesada family emerged as cigar manufacturers after many years in the tobacco industry as leaf brokers. Since then, many great cigars and great brands have defined the family's history. The Quesada 1974 will be available in either 10-count or 20-count boxes and is made in four sizes: Robusto (5 x 50), Short Robusto (4 x 50), Lancero (7 x 38) and Corona (6 x 43). Made using an Ecuadorean wrapper, Dominican binder, and Dominican and Nicaraguan filler tobaccos, Quesada 1974 offers connoisseurs a full flavor and medium-body smoking experience that is complemented by a rich, luxurious and pleasant aroma.
"The Quesada 1974 cigar involved a special sentimental value because it invokes memories of how we started," says Manuel Quesada, Quesada Cigars' president. "The cigar reminds both us and the market of our history and continuing presence. We have blended it to compete against any cigar available today. It was blended with a little more intensity and a little more flavor. Even though it has a lot of intensity, it has a wide range of flavors as well."
For all the latest news from Quesada Cigars, visit quesadacigars.com.