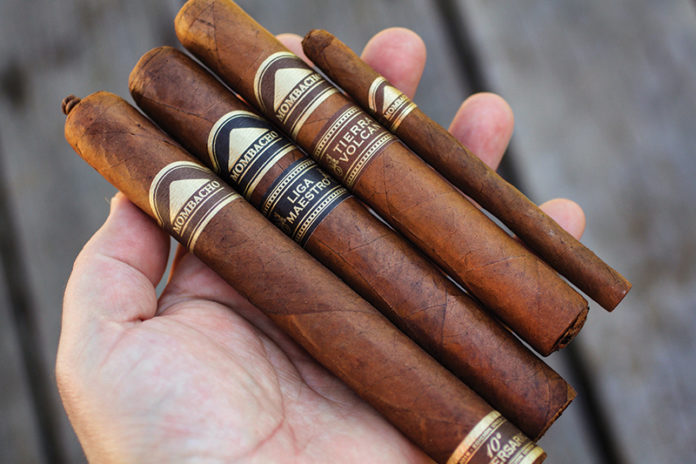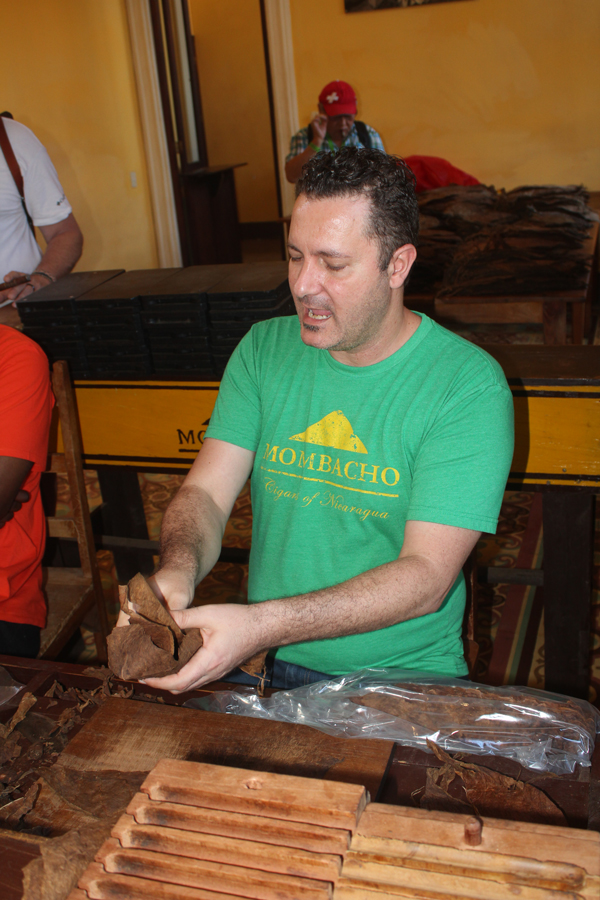 Claudio Sgroi, president and master blender at Mombacho Cigars, wants to redefine how the cigar industry thinks of the word boutique as it's used to describe a premium cigar company. While boutique may be used to refer to a small handmade cigar operation, like Mombacho, Sgroi strongly suggests the word should also be used to describe companies that take extra steps in their cigar production to improve the consistency of their cigars and enhance a consumer's smoking experience.
"In the U.S. everyone talks about boutique as being a company with a small production, or a small factory, or a really young company," Sgroi explains. "Okay, I understand that boutique can mean those things but it should mean more than that too. I think that the definition should take into account the different manufacturing techniques and taking care of certain details that the major factories don't do. That's my idea–redefining the meaning of boutique cigars. For me, the meaning of boutique is not just size; it's about taking all those little steps to improve the quality and consistency of our cigars."
Before becoming a partner in Mombacho in 2011, Sgroi experienced a valuable and varied career in the cigar industry that he has ably used to Mombacho Cigars' benefit. Born and raised in Palermo, Sicily, Sgroi studied political science in university and then spent several years teaching Italian in France, Turkey and the Dominican Republic. In 2001 while teaching Italian in the D.R., Sgroi received a call from Davidoff asking for an interpreter for a group of Italian retailers who were going to visit the company's factory. While serving as interpreter for Hendrik "Henke" Kelner, Davidoff's chief cigarmaker, Sgroi discovered a love for cigars and tobacco and a desire to be like Kelner, though he had yet to ever smoke a cigar. Recognizing Sgroi's interest, Kelner offered him a job, which launched Sgroi into a completely new career.
Leveraging his wide experiences in cigars, Sgroi left Davidoff in 2009 to become an independent consultant in the cigar industry. Based in Miami, Sgroi advised small cigar companies on how to improve the quality of their cigars and improve their businesses. One of Sgroi's clients was Mombacho Cigars.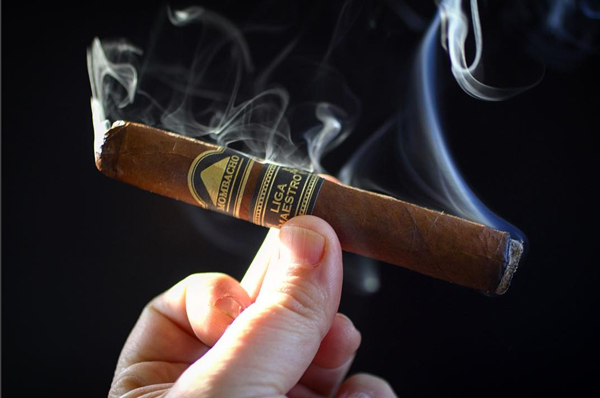 Sharing Granada with a wider world
In 2005 and 2006, Cameron Heaps and Markus Raty were in the midst of a trip of a lifetime as they backpacked through Central America. While on their journey, the two Canadians spent a considerable amount of time in Granada, Nicaragua, one of the oldest cities in the Western Hemisphere and one of Nicaragua's most important tourism centers. Nestled on the shore of Lake Nicaragua, the city was founded in 1524 and its architecture is dominated by Moorish and Andalusian influences, making the picturesque city of approximately 125,000 people a comfortable place to spend time.
While Heaps and Raty relaxed in the city, they discovered a small cigar factory near the school where Heaps was taking Spanish lessons. Making regular visits to the factory, the two Canadians learned much of Nicaragua's history, culture and tobacco. Before they left Granada, they scaled to the top of the nearby Mombacho volcano that overlooks the city. Smoking cigars on Mombacho's peak, Heaps and Raty pledged to bring their Mombacho experience to Canada. Heaps and Raty bought the rights to use the cigar blend from the factory that they had regularly visited before leaving Granada in 2006. Four years later, hoping to create the world's most memorable boutique cigar, they opened Mombacho Cigars in Granada. Realizing that they needed help in achieving their goal for Mombacho Cigars, Heaps and Raty hired Sgroi as a consultant.
"They could not get the quality they desired," Sgroi explains. "They realized that they needed someone to manage the production full-time, making blends and overseeing quality control. Mombacho was one of my clients. After three months of coming down here and seeing their place and checking the quality control processes they had, Cameron and Markus invited me to be a partner. It all came about naturally. I am the one taking care of the blends and purchasing the tobacco—everything related to tobacco is done by me."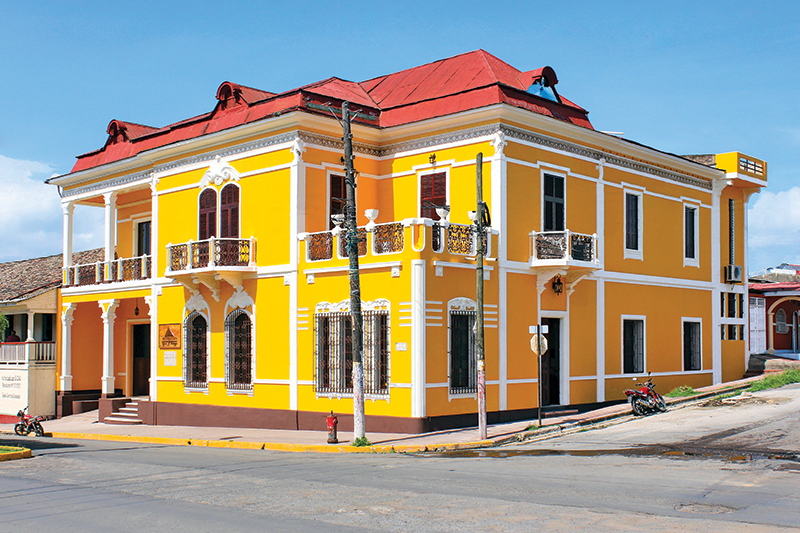 Expanding Mombacho's boutique philosophy
With Sgroi creating the blends, purchasing the tobacco and overseeing production, Mombacho has slowly grown in the last few years. Sgroi estimates that Casa Favilli is large enough to make close to 2.5 million cigars per year, but he's comfortable producing the current level of about 600,000 cigars. With the Nicaraguan cigar industry booming, finding available trained workers is difficult, especially in Granada, about a three hour drive from the country's cigarmaking capital, Esteli, where cigar companies have employed nearly all available workers. Sgroi views the difficulty of expanding production as an opportunity to keep on improving Mombacho's production techniques thus guaranteeing Mombacho's reputation of excellence. The smaller production numbers also allow Sgroi to present different taste expressions to Mombacho consumers through regular production blends such as Tierra Volcan and Liga Maestro, and the limited edition Consecha line.
"My blending philosophy is based on three main things–aroma, balance and persistency," Sgroi explains. "A cigar has to have a nice aroma that you feel comfortable about. It has to be balanced–it cannot have too much flavor and not enough strength or too much strength and not enough flavor. You can feel the taste of a Mombacho cigar for a long time after you smoke it. So I am very happy when someone says that our cigars are very balanced because it means that I did a good job on that. My goal is to make Mombacho so good and so memorable that people will remember the name."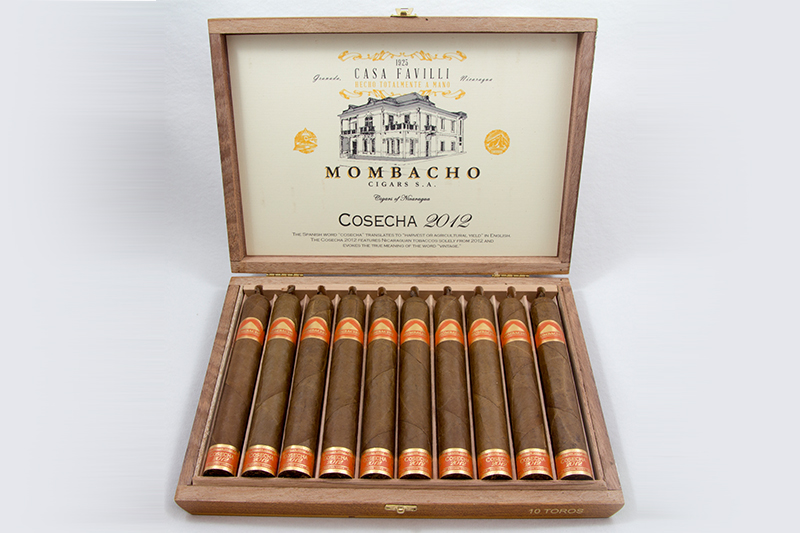 Later this year, Mombacho Cigars will release Casa Favilli, yet another Nicaraguan puro that promises to be the strongest Mombacho cigar yet. Casa Favilli will be one of the first cigars available to feature a Nicaraguan-grown broadleaf wrapper.
"Casa Favilli Serie cigars will be available in four sizes and we estimate that it will be available by early September," Sgroi comments. "It will be a full-bodied cigar with earthy and woody notes and with a hint of dry fruit flavors."
Conceived as a way to share a memorable experience among friends, Mombacho Cigars is slowly expanding its reach in both the number of lines available and where the cigars can be purchased. Originally available only in Canada, consumers may now buy a Mombacho cigar in the U.S. and nine other countries. Mombacho Cigars serves as a sort of passport that promotes Granada through cigars and welcomes people from around the world. If they visit the city and tour Mombacho's Casa Favilli factory, they'll witness a truly unique cigarmaking operation—and perhaps, they'll expand their definition of what boutique means too.
This story first appeared in the March/April 2018 issue of Tobacco Business magazine. Members of the tobacco industry are eligible for a complimentary subscription to our magazine. Click here for details.
– Story by Stephen A. Ross, senior editor of Tobacco Business Magazine