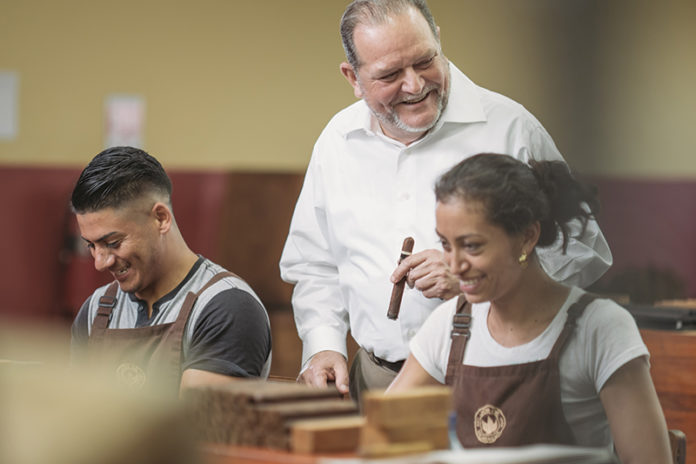 In part 2 of National Pride, Tobacco Business continues to examine the history of Joya de Nicaragua as it celebrates its 50th anniversary . We're in the 2000s as Nicaraguan cigars begin to take their place at the forefront and the industry and the company begins to make waves in the U.S. market through its new distribution partnership with Jonathan Drew and Drew Estate. You can read part 1 of this story by clicking here.
Reclaiming the Mystique
While cigar sales in the U.S. cooled off considerably at the end of the Cigar Boom, Nicaragua's own cigar industry began to take off, strengthened by the emergence of companies such as Drew Estate, My Father Cigars, Tabacalera Perdomo and Oliva Cigars, as well as the continued growth of established companies such as Padron and Joya de Nicaragua. Cigars from Nicaragua often became the answer to a consumer's quest for the newest and greatest cigar in a retailer's humidor, and Joya de Nicaragua was a leader in the evolution of Nicaraguan cigars.
In 2001, the company released Joya de Nicaragua Antaño 1970, an effort to replicate the strength and character of the legendary 1970s Joya de Nicaragua cigar. Using only Nicaraguan tobacco in its blend, the cigar was an instant hit. Joya de Nicaragua Antaño 1970 was also one of the boldest cigars produced at the time, and it remains one of the company's best-sellers. Eight years later, Joya de Nicaragua released an even stronger Nicaraguan puro, Antaño Dark Corojo. Last year, the company launched Antaño 1970 Gran Reserva. Also a Nicaraguan puro, the Gran Reserva isn't quite as strong as the Antaño 1970 and Antaño Dark Corojo, thanks to the five-year-aged filler tobaccos used in the blend.
"Our Antaño lines are a legacy brand that grows every year, which is remarkable considering that the first cigar in the line was launched 17 years ago," Martinez-Cuenca comments. "We are very proud that those cigars are still such strong sellers in the market after so many years."
While the Antaño series has been very popular in the U.S., Joya de Nicaragua gained a reputation as a company that only produced very strong cigars. Occasional or new cigar smokers generally avoided the brand. As Martinez-Cuenca gave more control of daily operations to his son, Juan, and other young men and women, the company sought ways to modernize and to attract cigar enthusiasts who might not want a strong cigar all the time.
The solution was the creation of the Joya brand, beginning in 2014 with the release of Joya Red, a medium-bodied cigar with bright-red packaging. Two years later, the company released Joya Black. Slightly stronger than Joya Red, Joya Black became the first cigar made at Joya de Nicaragua to feature a San Andres Mexican maduro wrapper. Joya de Nicaragua also moved an earlier release, the Cabinetta Series, to the Joya line. The Cabinetta Series uses a milder blend Joya de Nicaragua created for its Classico line, but it features two wrappers: an Ecuadorean Connecticut leaf and a Nicaraguan Habano criollo leaf at the tip to strengthen the smoking experience.
While Joya de Nicaragua's product selection grew, its worldwide sales also grew. Joya de Nicaragua's cigars are now available in 53 countries, thanks to strong partnerships with local distributors worldwide. Drew Estate is Joya de Nicaragua's distributor in the U.S. When the distribution deal between Joya de Nicaragua and Drew Estate was announced in 2007, a lot of cigar industry observers predicted that it wouldn't last—Joya de Nicaragua was too conservative and Drew Estate too cutting edge for the agreement to survive, they said. Eleven years later, the distribution agreement is stronger than ever, and according to Martinez-Cuenca, the bond between the two companies is more than mere business expediency.
"We cannot talk about Joya de Nicaragua without talking about Drew Estate," say Martinez-Cuenca. "Against all odds, the relationship has been a great one and is very close. We are separate, but we are both committed to helping each other. They treat our products like they are their own. And we do the same with the products we make for them. They have helped us navigate a very tumultuous business in the U.S., and that has helped us in our ambitions in the rest of the world because we are confident that the U.S. is being taken care of. They are our shepherds in the U.S. We wouldn't have achieved our success without their support and love, and it goes way beyond the distribution side."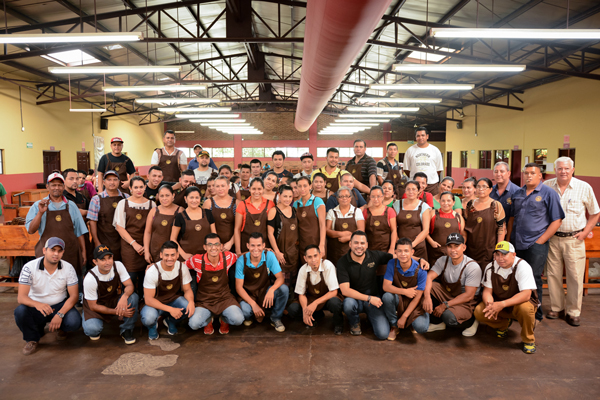 2018 and Beyond
As Joya de Nicaragua enters its 50th year, the company is stronger than ever, with a popular lineup of products and a team of global distributors committed to growing the brand worldwide. Retailers and consumers alike can look forward to a year full of Joya de Nicaragua new releases that range from a book detailing Joya de Nicaragua's rich history with multimedia supplements to new cigars. The company will release a new cigar line—
Cinco Decadas—to commemorate its golden anniversary. It will also add a new cigar to its Joya line. Perhaps most exciting of all, the company will introduce the original Joya de Nicaragua Classico to the American market for the first time in years.
"This year is a year of exploration because we see the next 50 years as getting the name out in the world even more," Martinez-Cuenca concludes. "We want Joya de Nicaragua cigars to be available everywhere a person may enjoy a premium cigar. Our country's name is on our brands, so it's important that we continue to work hard to produce the best cigars we can. It's more than just being a great cigar maker—it's about our products being ambassadors for our country. It's about national pride."
This story first appeared in the March/April 2018 issue of Tobacco Business magazine. Members of the tobacco industry are eligible for a complimentary subscription to our magazine. Click here for details.
– Story by Stephen A. Ross, senior editor of Tobacco Business Magazine