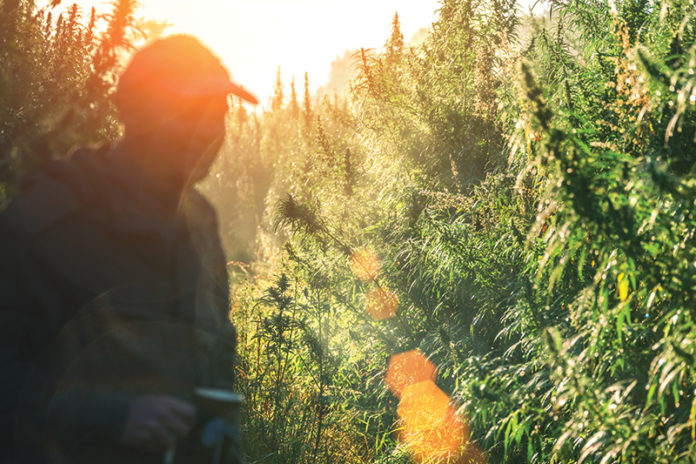 After the passage of the 2018 Farm Bill which legalized the growing of industrial hemp, Senate Majority Leader Mitch McConnell now says he is willing to pass additional hemp legislation to resolve what he refers to as "glitches" as the U.S. Department of Agriculture (USDA) develops regulations around the growing, processing and distribution of hemp.
Regulation of the hemp industry is part of its legalization process. With the passing of the 2018 Farm Bill, it is now up to the USDA to regulate the hemp industry while it's in its infancy. These regulations are expected to answer several questions including what hemp cultivators and product manufacturers are allowed to do with the now legal crop. The U.S. Food and Drug Administration (FDA) is also looking at regulatory options for hemp-derived CBD, which is becoming an emerging product category for many retailers, including tobacconists who are seeking an easy pathway into the alternative category. With the legalization of industrial hemp, this new crop is gaining in popularity for many farmers looking for the next popular crop to take the place the waning popularity of tobacco.
During a hemp forum held at the Kentucky Exposition Center in Louisville, Senator McConnell commented: "Hemp has a remarkable history in the Bluegrass State. From Henry Clay's fields at the Ashland Estate to helping the Greatest Generation in the Second World War, Kentucky has been at the forefront of hemp production in this country. Forums like this allow hemp growers, processors and interested parties to engage with federal agencies as they move forward with guidance that pave the way for the full realization of hemp's potential in an open marketplace. I appreciate the leadership and partnership of Commissioner Quarles and U.S. Representative James Comer (R-KY) to help Kentucky farmers and workers benefit from this exciting commodity."
The Courier-Journal reported that McConnell also discussed possible legislation that could help address issues that have come up from hemp's legalization. One of the issues McConnell wants to address is legislation pertaining to the lawful interstate shipment of hemp and access to banking and financing for hemp businesses.
You can read the official press release from Senator McConnell's appearance at the Kentucky hemp event by clicking here.