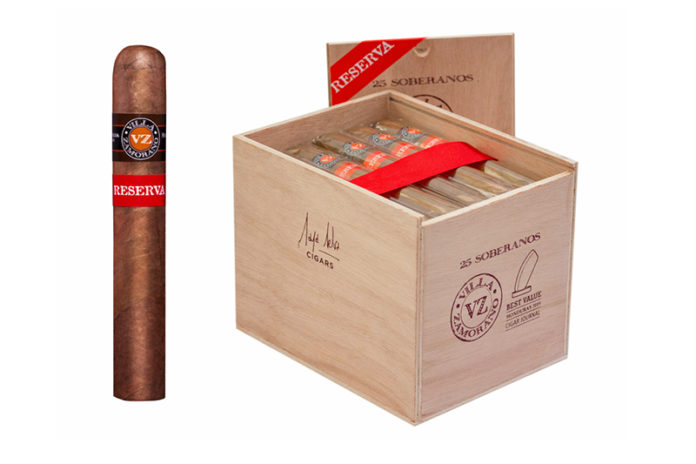 Maya Selva Cigars is adding a 6 x 60 vitola to the Villa Zamorano Reserva Collection that it is calling Soberano.
The release of Soberano in the Villa Zamorano Reserva line follows the successful launch of a cigar with the same name and size in the Villa Zamorano Classic line at the 2019 InterTabac show in Dortmund, Germany. The new cigar officially launched at the Tobacco Plus Expo show this past week.
Villa Zamorano Reserva Soberano presents aficionados with a bold yet creamy taste, which encompasses earthy and cedar aromas and hints of coffee. This RESERVA collection blend features a Jamastrán wrapper from Maya Selva Cigars' own Honduran farm, Santa Eulalia. The binder and filler tobaccos are blended from a selection of the best tobaccos of Honduras. Villa Zamorano Reserva cigars are packaged in 25-count wooden boxes and the cigars will be available to ship to retailers beginning in May.

In addition, Maya Selva Cigars' new sampler pack for the Villa Zamorano Reserva collection is designed to look like a beer or soda can and contains five Villa Zamorano Reserva cigars—Expreso (3 1/2 x 52), Robusto (5 x 50), El Gordo (5 x 56), N°15 (5 1/2 x 54) and the new Soberano (6 x 60).
Villa Zamorano Reserva cigars are made using an all Honduran blend of tobaccos. The handy 5-pack sampler container can also be used as a travel humidor, fits perfectly in a car's cup holder and its cap turns into an ashtray.
For more information, visit mayaselvacigars.com.