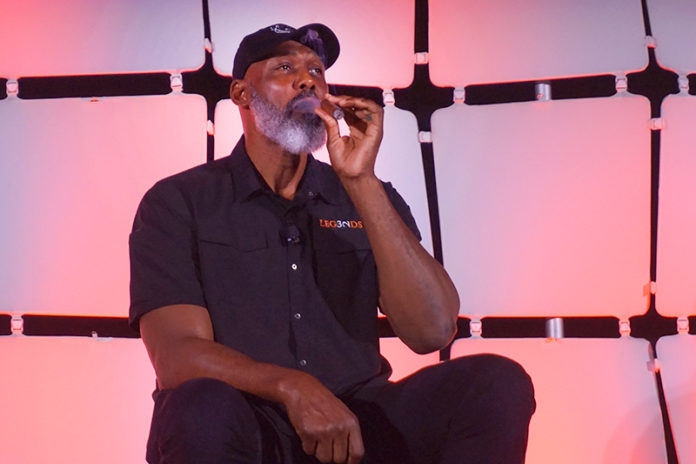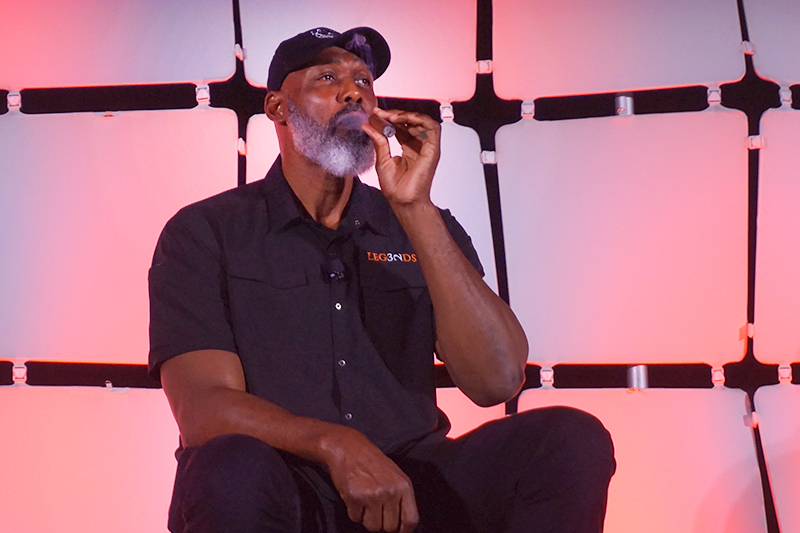 Karl Malone got his nickname "The Mailman" for always delivering in the clutch. In a professional basketball career that spanned 20 years in the National Basketball Association (NBA) with the Utah Jazz and the Los Angeles Lakers, Malone became the NBA's second all-time leading scorer; was two-time NBA Most Valuable Player; played in 14 NBA All-Star games; was a two-time Olympic champion with the United States men's basketball team; and was named one of the NBA's 50 greatest players. Playing Power Forward, Malone often beat his competition with gritty determination and a tireless work ethic that saw him collect an average of 25 points per game and 10.1 rebounds per game. Malone's play reminded fans and media members alike of the old motto of the U.S. Postal Service—"Neither snow nor rain nor heat nor gloom of night stays these couriers from the swift completion of their appointed rounds." Put simply, Malone would not be denied his goals during his playing career and he's bringing the same winning attitude to the premium cigar industry with Barrel Aged by Karl Malone in partnership with Guillermo Leon of La Aurora in the Dominican Republic.
There would be very few better candidates to launch TPE 2020 than a hardworking world-class athlete who is now producing a world-class cigar and who owns several other businesses, including a car dealership, a premium tobacco retail shop in Louisiana and has become the U.S. distributor for Rum E. Leon Jimenes.
Rather than discuss his playing career, Malone chose to focus his keynote address, which he delivered on Jan. 29, the TPE 2020's first day, on lessons he has learned throughout his life and applied to his own businesses—the most important of which has been to have a passion for people.
"Empower people to make decisions and go into battle with them," Malone urged the audience. "Empower them to act like they own the company. Praise them when you can and ensure that you're all on the same page concerning your company's goals."
While Malone admitted that he was passionate about competition he also stressed that he always strived to do the right things to maintain his own integrity and the integrity of his businesses. Winning at all costs might work on the basketball court but it's a losing strategy in the business world.
"True leaders build trust and respect," Malone said. "We're in the uplifting business. Do business with nice and honest people and be more than about money. Pick your core principles and values and then let them guide you to make your business decisions. Your business' sustainability is built on your integrity."