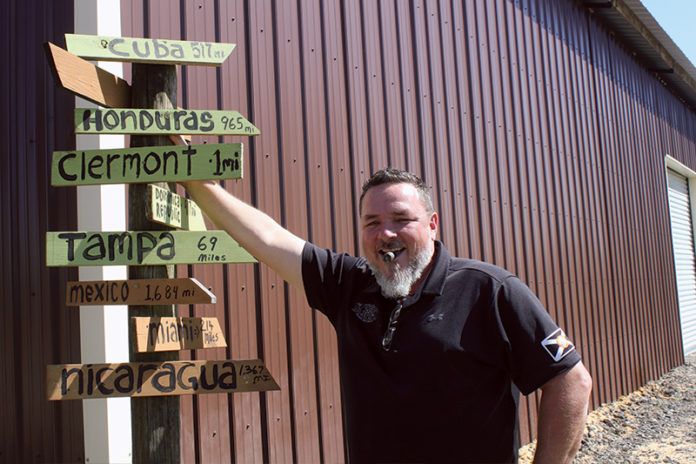 Jeff Borysiewicz has been proving doubters wrong throughout his entire professional career. In the late 1990s, Borysiewicz left his family's successful auto repair business to establish his own mail-order cigar company. People said he was crazy to pile up more than $30,000 in personal credit card debt to establish Corona Cigar Company, but by 2001, his business proved so successful that all that debt was wiped away as Borysiewicz was busy planning to open the first Corona Cigar Company megastore in Orlando, Florida.
The entire store would be humidified and would have a massive inventory. He also obtained a license to sell beer and wine at the location. Again, critics said he was crazy to stock so many cigars and dedicate space inside his store for a smoking lounge, but today, cigar lounges and cigar bars are opening up across the country, and Corona Cigar Company now offers an impressive array of premium spirits as well. The concept has worked so well for Borysiewicz that he now owns four cigar lounges in Florida: three Corona Cigar Company locations in Orlando and a Davidoff of Geneva location in Tampa.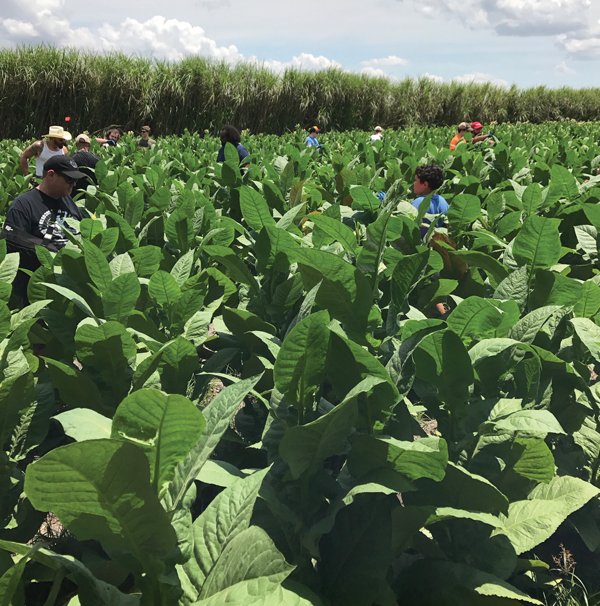 Despite Borysiewicz's record of turning unique ideas into business success, the naysayers started crowing once again in 2013, when he planted his first tobacco crop on an 8-acre farm he owns in Clermont, about 30 minutes west of Orlando, with the hope of growing high-grade premium cigar tobacco in Florida once again. Five years later, Borysiewicz is selling that tobacco, known as Florida Sun Grown (FSG), to Davidoff, Drew Estate, Aganorsa Leaf (formerly Casa Fernandez Cigars) and J.C. Newman Fourth Generation Cigar Company. With his tobacco now being used in four cigar lines—Drew Estate's FSG, the limited-edition Davidoff Tampa FSG, Corona Cigar Company's 20th Anniversary with FSG and J.C. Newman Fourth Generation Cigar Company's The American—Borysiewicz seems to have been right once again, but becoming a tobacco grower hasn't been easy.
Growing up on a farm in central Florida, Borysiewicz was active in the Future Farmers of America (FFA). His office above his Sand Lake Road Corona Cigar Company location in Orlando is decorated with many photos and trophies from his days competing in various FFA contests. As a successful cigar retailer who also has his own brands, Borysiewicz has visited many tobacco fields in the Dominican Republic, Nicaragua, Honduras and Cuba. He was familiar with the concepts and theories of tobacco growing and knew that Florida had at one time been a big supplier of cigar tobacco to many of the cigar factories in the United States, but he wanted to know why cigar tobacco cultivation in Florida had ended.
"Florida cigar tobacco was a victim of its own success," Borysiewicz says. "The last crop was in 1977, and Florida farmers stopped growing it because it was too expensive and they had unwittingly damaged the reputation of Florida tobacco. Florida farmers were successfully growing Cuban seed sun-grown tobacco beginning around 1900. They marketed their best tobacco and sold it as Cuban or Indonesian tobacco—that's how the [Florida] towns Havana and Sumatra exist. The farmers could say their tobacco came from Havana or Sumatra and sell it to the factories who were none the wiser. They would keep the tariff duties they charged the factories for themselves. They would sell the lesser-
quality leaves as Florida tobacco, which damaged the reputation of the tobacco grown in the state."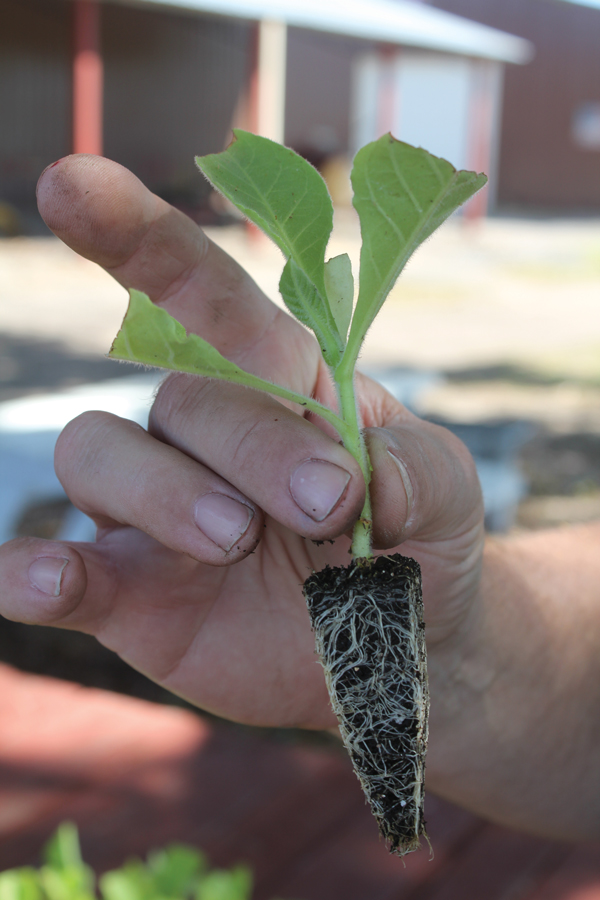 Too expensive to produce a supposedly inferior tobacco, cigar tobacco cultivation in the Sunshine State had come to an end—until Borysiewicz started thinking of reviving it. Armed with tobacco-growing guides produced almost 100 years prior, Borysiewicz forged ahead with his plans to bring Florida cigar tobacco back to the premium cigar industry.
"Tobacco doesn't know if it's being grown in 2018 or 1818," he explains. "Those principles I read about in those books are the same, and the only thing that changed in the 100 years since they've been published was the evolution of fertilizers, pesticides and fungicides. We're much more modern and safe now. What we're doing here isn't about whether it could be done. The challenge is that there is a generational gap where the people who did it are all dead. I had to figure it out, but it's a lot easier to figure it out if you know it's already been done."