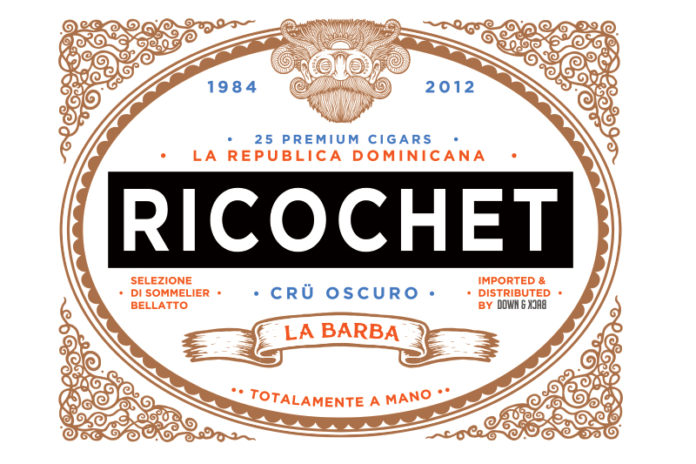 Due to an unintentional trademark issue, La Barba's new release is undergoing a name change. Brand owner Tony Bellatto has announced that what was the La Barba Primitivo will now be the La Barba Ricochet.
In a press release, Bellatto commented: "When I realized that we were going to have an possible conflict with the original name, I went back to the drawing board. From the start, it's been about going back to my roots with wine and I wanted to make light of the situation and create a series based on that."
Ricochet is described as a San Andres Mexican Maduro that "shares characteristics with old world style Zinfandel from the Apulia region in Italy, producing wines that are very full in body with notes of anise, pepper, leather and earth."
While the name has changed, the cigar blend remains the same as the samples that were released to retailers during the 2018 International Premium Cigar & Pipe Retailer Association (IPCPR) trade show and convention held in Las Vegas this past July. Due to the name change, the boxes and bands have had to be recreated, delaying the original ship date. La Barbra Ricochet is expected to ship on Oct. 1, 2018.
For all the latest news from La Barba, visit labarbacigars.com.