Putting Theory into Practice
To help him adapt to the changing conditions he's faced over the years as a fledgling tobacco grower, Borysiewicz credits friends in the industry who have years of experience in growing tobacco. Men like Hirochi Robaina, Nestor Plasencia Sr., Eduardo Fernandez, Alejandro Turrent and Larry Palombo have visited his Clermont farm and offered advice—or they've invited him to visit their own growing operations to share their secrets.
Borysiewicz cites an example of the help he's received from these men. With the first crop, Borysiewicz planned on sewing the leaves together on sticks for hanging in the curing barn by hand, just as he had seen done on countless tours of Nicaraguan, Honduran and Dominican tobacco farms. That experiment, he says, turned out to be a disaster—the people he hired just couldn't sew the leaves fast enough. Palombo introduced him to a retiring Connecticut tobacco farmer who sold him purpose-built machines for sewing leaves onto sticks.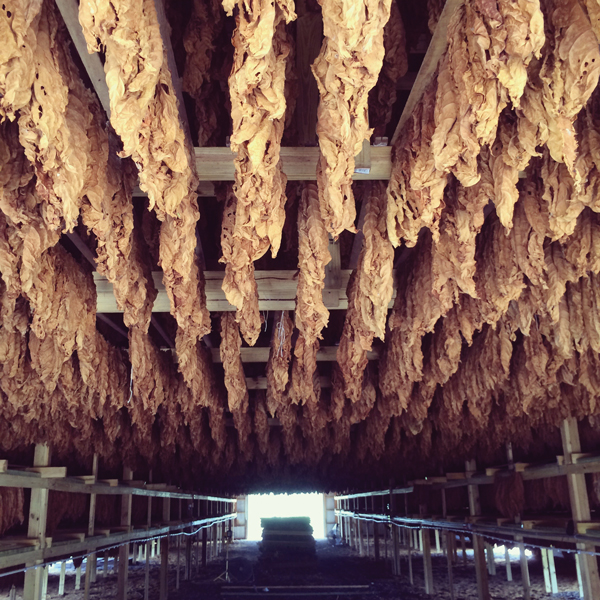 Quality has been a hallmark of Borysiewicz's FSG success. It also has a unique flavor and aroma that Borysiewicz describes as "sweet, spicy and leathery." Others have detected a citrus flavor, and one reviewer even compared the tobacco's taste to Root Beer Barrels candy. No matter what flavors a consumer experiences while enjoying a cigar with FSG tobacco, it's clear that the tobacco is proving to be a big hit. Cigars using the tobacco have been gaining popularity among consumers in the U.S., based mainly on the strength of Drew Estate's FSG cigars, which have been on the market for several years. The tobacco plays the starring role as wrapper leaf in the blend for J.C. Newman's Fourth Generation Cigar Company's The American, which debuted in May.
His only goal each year is to fill his single curing barn; that will supply all the FSG tobacco necessary to meet his customers' demands. So if it doesn't make money and requires so much work, why does Borysiewicz even bother with the project? Purely for the passion of it.
"I just wanted to create great tobacco," he concludes. "I wanted to bring Florida tobacco back and give cigar blenders another option to use when creating their blends. Ultimately, I'd love to blend cigars with Cuban and Florida tobaccos because that's the way it used to be. It's about re-creating a lost art."
This story first appeared in the July/August 2018 issue of Tobacco Businessmagazine. Members of the tobacco industry are eligible for a complimentary subscription to our magazine. Click here for details.
– By Stephen A. Ross, senior editor of Tobacco Business Magazine.