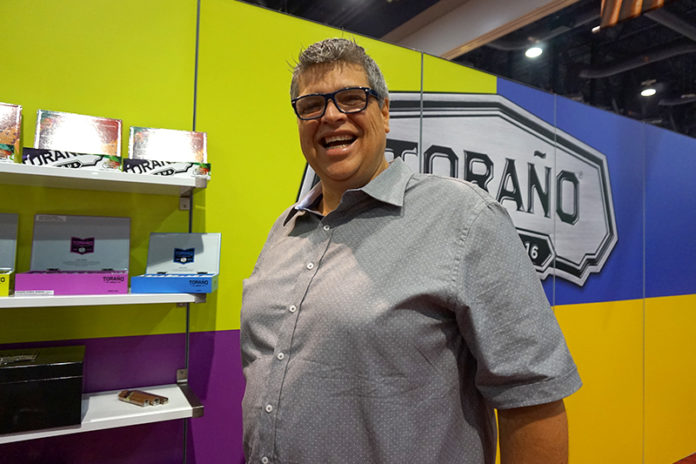 Jack Toraño will be starting the new year with a new position and company. News broke that Toraño, previously serving as a brand ambassador for the Toraño brand at General Cigar Co., had been hired by Espinosa Premium Cigars to take on the role as director of sales. Toraño was among the marketing personnel cut from General Cigar Co.'s workforce at the end of 2018.
"I've known Jack for years, he will bring a different dynamic to the company and having him on board is a perfect fit for us. Jack will be a huge asset, traveling the country, promoting the brand, reaching new customers and growing existing accounts," commented Erik Espinosa, president of Espinosa Premium Cigars.
"This is definitely the right move for us, we have been waiting to fill this role and I am very excited about what Jack brings to the table," added Erik Espinosa Jr., vice president of the company.
"It's no secret that I've been a big fan of Erik and Espinosa Cigars for a long time. We came close to collaborating on a cigar in 2014 and I've always remained very close to the Espinosa Team. Working for Espinosa Cigars is something I've thought about for years. The time has finely arrived and I'm so excited about this new chapter in my life and look forward to helping continue to grow this wonderful brand," said Jack Toraño.
Toraño will begin traveling the country while representing Espinosa Premium Cigars. He will be supervising the company's reps and brokers and will also be responsible for coordinating Espinosa's cigar events and festivals nationwide.
For the latest news from Espinosa Cigars, visit espinosacigars.com.