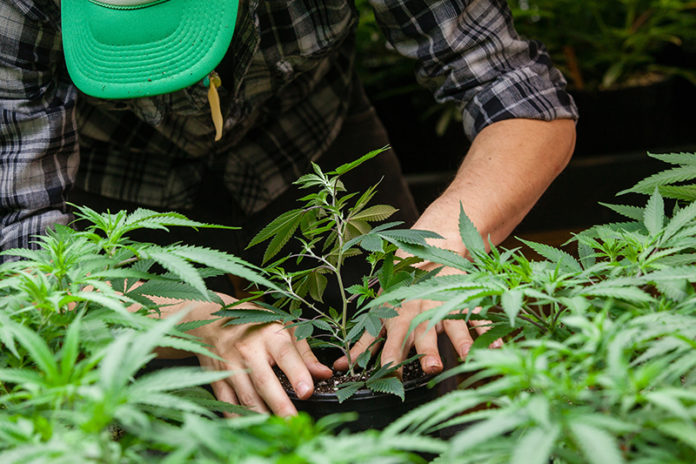 On Dec. 20, 2018, President Donald Trump signed the 2018 Farm Bill into law. This legislation–an $857 billion, five-year spending bill that funds agricultural, nutrition and other federal programs–makes large-scale production of hemp legal for the first time since 1937. The bill also removes industrial hemp from the Controlled Substances Act, a potential game changer for the emerging CBD and hemp industries within the U.S.
As with any progress, there comes some consequences. With the signing of the bill, products made with hemp-derived cannabidiol (CDB) will now be regulated by the U.S. Food and Drug Administration (FDA). The agency, which also regulates covered tobacco products including cigarettes, premium cigars, pipe tobacco, hookah, e-cigarettes and other similar products, is working on devising a plan to legalize the sale CBD oil and other cannabis-based elements in food and beverages. The bill also eased some of the federal-level restrictions on cannabis. This could transform the cannabis industry within the U.S. as banks may now have a legal pathway to working with cannabis and hemp companies and businesses now that the products are legal and recognized by the federal government.
CBD and THC have both been in the national spotlight as businesses have added them both to a variety of consumable products including foods, beverages and even supplements. These products, however, have been limited to only certain markets and can't be sold across state lines. While this new bill doesn't do away with those restrictions, FDA Commissioner Dr. Scott Gottlieb acknowledges the public's interest in these products and their potential benefits.
"We recognize the potential opportunities that cannabis or cannabis-derived compounds could offer and acknowledge the significant interest in these possibilities. We're committed to pursuing an efficient regulatory framework for allowing product developers that meet the requirements under our authorities to lawfully market these types of products," Gottlieb commented in a press release.
Even though Gottlieb and the FDA appear to be approaching these products with an open mind, they are still enforcing the current laws that restrict the availability and sale of cannabis products. The FDA also signaled it having an open mind to vaping and e-cigarette products once it had the ability to regulate it and yet both products came under heavy scrutiny in 2018 with even more restrictive legislation laws being imposed on them.
Similar to its approach to tobacco products that have used modified-risk claims, the FDA plans to go after companies using unfounded marketing claims about the benefits of CBD or their products. The FDA will also strictly enforce its requirement that companies introduce their CBD products lawfully and that these products aren't unlawfully sold across state lines. It has already issued warning letters to companies that have sold CBD products under the marketing claims that they fight cancer.
The legalization of hemp could transform the tobacco industry. In the past month, Altria, one of the largest tobacco companies in the U.S., has turned its attention and resources toward the emerging cannabis industry. Altria made a $1.8 billion investment in Cronos Group, a cannabis company based in Canada [read more here], and it also was rumored to have an interest in investing in cannabis producer Aphria, Inc. back in October 2018 [read more here]. The legalization of hemp and cannabis products now having a pathway to legalization in the U.S. could convince other big tobacco companies to also enter the marketplace in some way.