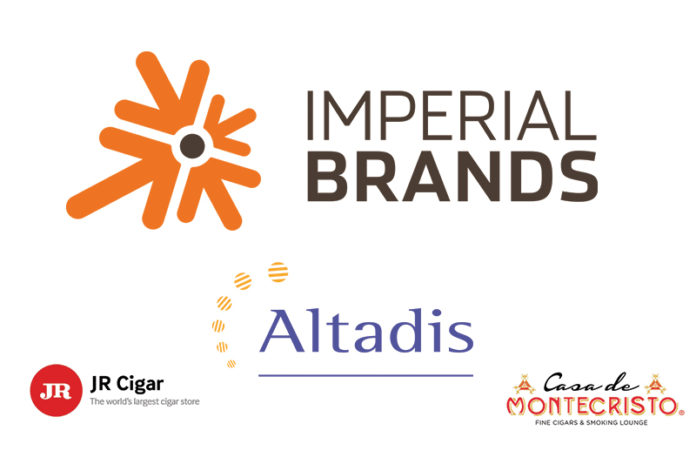 According to a recent report from Bloomberg, Imperial Brands, Plc. is planning to sell its premium cigar business. The U.K.-based company reportedly selling its premium cigar business in hopes of paying off debts and to boost its investments. The sell would include a joint venture distributing Cohiba cigars from Cuba, cigar factories including Tabacalera de Garcia, JR Cigar and Altadis U.S.A.
This potential sale offers investors the chance to take a large stake in the premium cigar market. Imperial distributes and sells well-known Cuban cigar brands including Romeo y Julieta, Montecristo, and Cohiba in a joint 50-50 venture. Imperial Brands Plc. also owns Altadis U.S.A., the makers and distributors in the U.S. for well-known premium cigar brands Montecristo, Henry Clay, Romeo y Julieta, and H. Upmann. It also has dealings in retail, owning both JR Cigar and the Casa de Montecristo franchises.
"Significant progress has been made with a number of other divestment opportunities, with the priority of maximising shareholder returns," the company reported in a press release published on April 30, 2019. "Recognising that tobacco valuations have come under some pressure in the last 12 months, assets will be sold only if they will realise appropriate value."
Imperial has reported a net debt of 11.89 billion pounds for the year ended Sept. 30. It recognizes that premium cigars perform well in the market but with it being a luxury business, the consumer base presents challenges, even for a company the size and reach of Imperial. In 2018, Imperial Brands revealed plans to raise as much as 2 billion pound ($2.6 billion) by the year 2020 through asset sales. So far, the company has raised 280 million pounds of its goal.
"Whilst the various options for Premium Cigars are being evaluated there can be no certainty that any transaction will take place or as to the terms of any such transaction. Further announcements will be made as appropriate in due course," the company explained in the same press release.
AZ Capital is advising Imperial Brands Plc. on the possible sale of its premium cigar business.
You can read the press release in its entirety by clicking here. For all the latest news from Imperial Brands Plc., visit imperialbrandsplc.com.