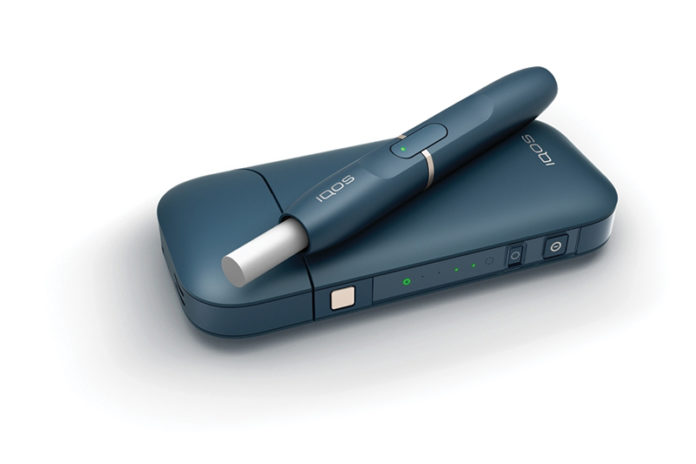 Altria Group, Inc. has revealed that it has received authorization from the U.S. Food and Drug Administration (FDA) to sell its heat-not-burn device, IQOS, in the U.S. market. The FDA authorization follows IQOS' premarket tobacco product application (PMTA) that was submitted by Philip Morris International, Inc. (PMI). Philip Morris USA (PM USA) has an exclusive licensing agreement with PMI, which will commercialize IQOS in the U.S. with three HeatStick variants.
PMI submitted a Modified Risk Tobacco Product (MRTP) application for IQOS on Dec. 5, 2016. This application was an important first step in getting FDA authorization to be able to market the product in the U.S. with modified risk claims. Scientific review of the MRTP application is ongoing and independent of the PMTA marketing order authorization. For PM USA to secure market authorization under a PMTA, the company had to demonstrate that marketing IQOS as appropriate for the protection of public health and required the FDA to consider the risks and benefits to the population as a whole, including users and non-users of tobacco products.
"With FDA authorization, PM USA will introduce IQOS in the U.S. for adult smokers in Atlanta, Georgia to learn as much as possible, as quickly as possible, and intends to make the most of the company's first-mover advantage in heated tobacco," said Howard Willard, Chairman and Chief Executive Officer of Altria. "IQOS has had terrific success internationally. We're very excited to bring this platform to adult smokers in the U.S."
IQOS offers an innovative alternative for adult smokers who are seeking an alternative to traditional combustible cigarettes. While IQOS will be new to the U.S. market, it is already being sold in international markets. PMI reports that currently more than seven million people globally have fully switched to IQOS.