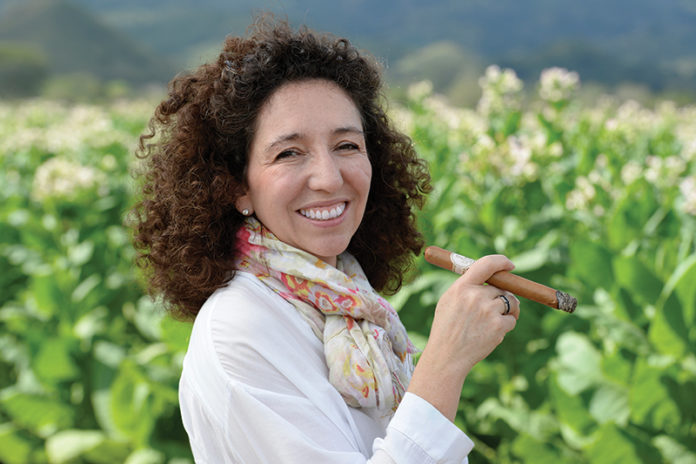 Worldwide smoking bans, higher tobacco taxes and more stringent governmental regulations are making it increasingly difficult for small, boutique cigar manufacturers to eke out an existence in the all-out survival-of-the-fittest war for shelf space in retailers' humidors. However, those legislative and fiduciary barriers that governments seem to relish throwing at premium cigar manufacturers these days have yet to become insurmountable for the little companies to succeed. It is harder, most assuredly, but not impossible—and there are still a healthy number of new companies appearing at trade shows worldwide. They're willing to take the financial risk to debut their products without the certainty of long-term survivability because of their love for premium cigars and the lifestyle they represent.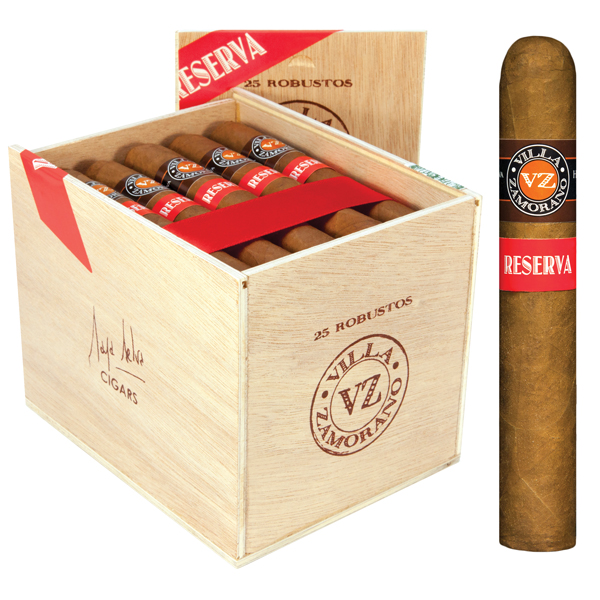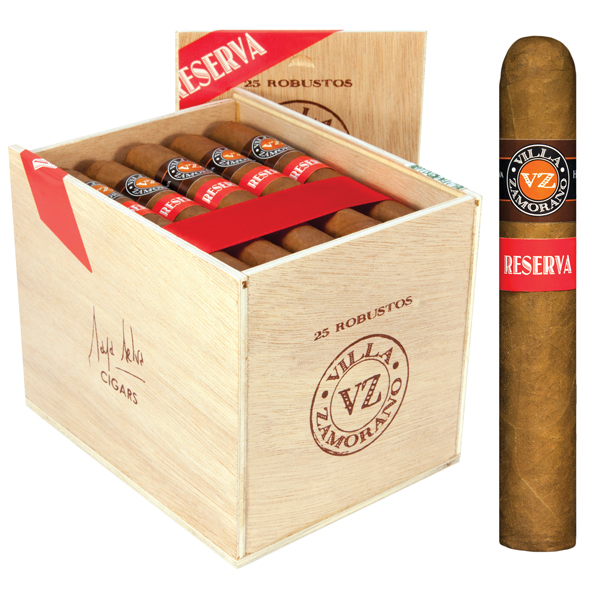 Maya Selva was one of the new little cigar manufacturers hoping to create long-term success for her Flor de Selva cigar brand when she debuted them in Paris in 1995. The fact that her company, Maya Selva Cigars, is still around 23 years later is a testament to Selva's determination—and to the quality and consistency of her cigars.
For nearly two decades Maya Selva Cigars thrived primarily due to strong European sales, especially in France. But the company has been steadily expanding its presence in Asia and in the United States, especially in California, Nevada and Florida. Backed by strong ratings in several publications, including being named the best cigar in the world by the French magazine L'Amateur de Cigare, over the last four years the company's Flor de Selva, Cumpay and Villa Zamorano brands have finally been gaining the traction that Selva has long sought.
FRENCH-BORN, HONDURAN-MADE
Selva is a product of two worlds. Born in Honduras to a Honduran father and a French mother, she spent the better part of the first 15 years of her life in Honduras. While she returned to France to complete her education and still lives there today, Selva considers herself Honduran. Proud of her Honduran roots, and maybe something of a rebellious teenager, Selva started enjoying cigars in her late teenage years, and she fondly recalls celebrating the fall of the Berlin Wall in November 1989 by joining friends on a road trip to Berlin and smoking cigars along the way. After graduating from university, she decided that she would like to represent Honduras by selling and marketing her own line of Honduran-made cigars in France.
She approached her grandfather's friend, a co-owner of the Flor de Copan factory, but he wasn't willing to help. She visited other Honduran cigar factories, all of which turned her down as well—until she met Nestor Plasencia in 1993. She explained to Plasencia her dream of introducing a high-quality premium Honduran cigar to the French market, and he encouraged her, telling her that he would be happy to make the cigars for her. Plasencia told her to treat his Tabacos de Oriente factory in Danli, Honduras, as her own. He and Selva created a partnership that continues to this day.
It took two years for Selva and her handpicked team of Plasencia factory workers to develop her first brand, Flor de Selva, a Honduran puro, which she first presented in five sizes to the five best cigar shops in Paris. Each of the shop owners agreed to sell the cigars, telling her that their customers would dictate whether they would order more boxes later. It didn't take Selva long to learn that her cigars were a hit with Parisian smokers. A week after first placing them in the shops she received reorders, and not too long after that other French retailers contacted her to carry Flor de Selva cigars.
With sales expanding in Europe, Selva sought to diversify her brands. Over the years, she has increased the Flor de Selva line to 13 sizes, added a maduro-wrapped version to the brand and released the special Flor de Selva Coleccion Aniversario No. 20.