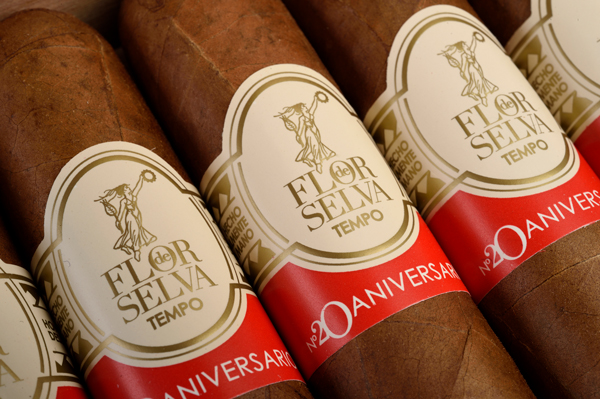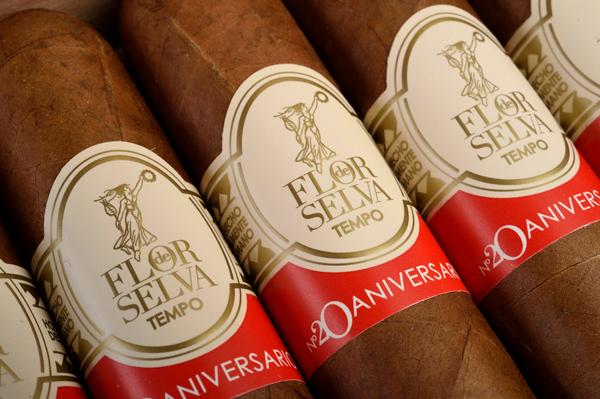 Made to celebrate Maya Selva Cigars' 20th anniversary in 2015 and initially released in 2016 in France as a limited-edition Lancero, Flor de Selva Coleccion Aniversario No. 20 cigars are packaged in elegant red 10-count wooden boxes and debuted in the U.S. in May with a lineup of four sizes: Egoista (3.5 x 56), Petit Corona (5.5 x 42), Robusto (4.75 x 50) and Tempo (6 x 60).
She has also added other brands to the portfolio. In 1997, she introduced Cumpay, a Nicaraguan puro made at Plasencia's Nicaraguan factory in Esteli. Cumpay is noteworthy because it was one of the first cigars, if not the first cigar, blended with tobacco from Ometepe.
In 2002, Selva partnered with Armando Andres Diaz—who had helped her develop Flor de Selva and Cumpay with Plasencia—to open her own factory in Danli to produce her third cigar line, Villa Zamorano. A high-quality bundle cigar that uses an Indonesian Sumatra wrapper, the rest of Villa Zamorano's blend is dictated by whatever other tobaccos are available.
Steady Growth
Progress is rarely as neat as a line steadily moving up a chart's grid. Real world success is often a combination of a few victories mixed with a few setbacks. Selva is especially buoyed by the success of a sales trip she made to the West Coast in early June to introduce Flor de Selva Coleccion Aniversario No. 20 cigars to retailers and consumers alike. A few years ago, Selva expressed the goal of forming partnerships with 150 of the top U.S. retailers. In 2017, she has surpassed that number, slowly gaining traction in the crowded and competitive U.S. market and proving that success for boutique cigar companies still remains within the realm of possibility.
"People smoke cigars to indulge themselves," Selva concludes. "Cigars help people relax and enjoy their days. Our cigars are made with only the best tobaccos available and have a quality and flavor that a lot of people around the world enjoy. That's been our recipe for success in France, then in Europe, and now around the world."
This story first appeared in the January/February 2018 issue of Tobacco Business magazine. Members of the tobacco industry are eligible for a complimentary subscription to our magazine. Click here for details.
– Story by Stephen A. Ross, senior editor of Tobacco Business Magazine