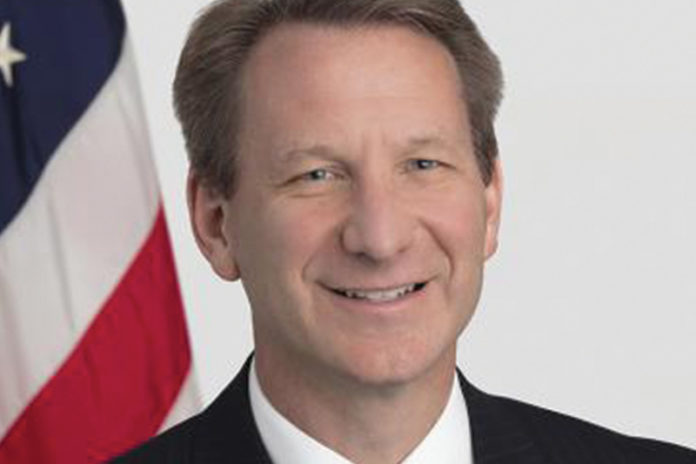 Pressure is mounting in the U.S. for the U.S. Food and Drug Administration (FDA) to act on the growing backlash aimed at vaping and e-cigarette use in the U.S. At a U.S. House Committee on Energy and Commerce hearing, acting FDA Commissioner Ned Sharpless faced a barrage of questions from U.S. representatives about how the FDA will respond to the mounting vape issues.
Sharpless told representatives that technically, all e-cigarettes that are currently on the market are illegal because they have not been examined and properly studied by the FDA. He went so far as proclaiming that "e-cigarette products are not safe" but that the FDA would not be responding with an all-out ban. Instead, the FDA is finalizing its compliance policy for e-cigarette and is looking at a temporary flavor ban that would leave room for flavored e-cigarette products to reappear on the market after manufacturers go through the premarket application process and prove to to the FDA that their products pose no threat to public health and are indeed a safer alternative to traditional cigarettes.
In recent weeks, there have been nearly 530 cases of a mysterious vape-related lung illness. While there has been some common links to THC and nicotine vaping and e-cigarette use in these illnesses [read more here], the Centers for Disease Control and Prevention (CDC) has yet to find one cause behind the illnesses. Those who have been diagnosed with the vape-related lung illness have suffered from shortness of breath, nausea, and chest pains. There have been 10 deaths related to the illness, prompting flavored e-cigarette bans in states like Michigan and New York with several more states now considering some form of a ban.
The FDA's slow response to an increase in e-cigarette use among teens and the role these products have played in nicotine addiction among minors has dominated the news in 2019. Former FDA Commissioner Dr. Scott Gottlieb even criticized the FDA's slow response to what he has called the vaping "epidemic." Now the FDA, prompted by the rising number of vaping illnesses and pressure for legislators and the Trump Administration, has been fast tracking the guidance ruling for e-cigarettes that reportedly will target flavors, as they are seen as a leading driver for e-cigarette use among teens.
Several big retailers, including Walmart, Sam's Club, Costco and Rite Aid have all either removed e-cigarettes and flavored products from their store shelves or are in the process of doing so [read more here]. Several television networks, including CBS, CNN and WarnerMedia, have all announced that they will stop airing ads for e-cigarette products.
While the vapor and e-cigarette industries await the FDA's final guidance, the mounting criticism and scrutiny has already begun to be felt. JUUL Labs, once named the most popular e-cigarette manufacturer in the U.S., announced that it would cease all advertising for the time being. This follows the company's other drastic moves, including shutting down their social media accounts and removing some of its flavored products from stores. Earlier this week it was announced that JUUL's CEO, Kevin Burns, had resigned and would be replaced by K.C. Crosthwaite, the chief growth officer at Altria [read more here]. In 2018, Altria invested $12.8 billion in JUUL Labs, taking a 35 percent share of the company. It saw the investment as a way to boost its revenue potential with traditional cigarettes being in decline, but shares of the company have fallen on fears that JUUL will continue to struggle in this tough regulatory climate. Imperial Brands, which owns e-cigarette brand blu, also has seen shares of its company fall due to the backlash against vaping [read more here].