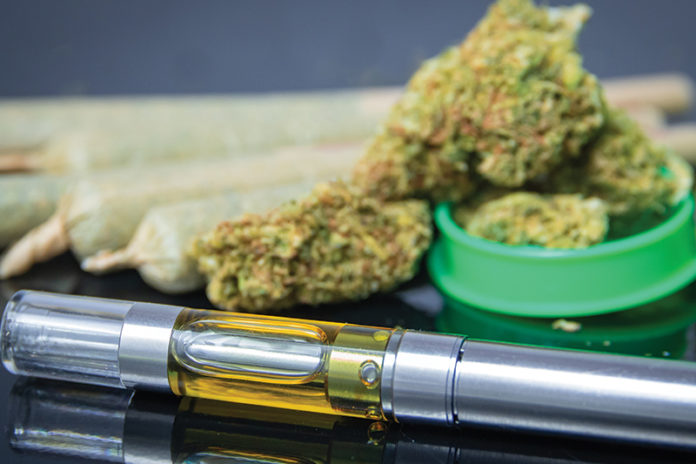 As of Sept. 10, 2019, six people have died due a vaping-related lung illness. According to the Centers for Disease Control and Prevention, there have been 450 cases of vaping-related lung illnesses in 33 U.S. states and one territory. While the exact cause has not been determined, many of these cases have reportedly involved THC oil.
Those who have been impacted by this mysterious illness and who have been interviewed have said that they have used illicit THC products. Health officials also report that many of these people have reported vaping "other products including those that contain nicotine." The CDC recently told reporters that it has narrowed its focus in these investigations and are looking into the additive Vitamin E acetate, though they also revealed that this additive has not been involved in all the cases that are currently being investigated.
In New York, a state investigation found that at least one Vitamin E acetate vape product linked to each patient that allowed a product they used to be tested. This additive was not approved as an additive for the state's medical and marijuana program. In North Carolina, five cases of this vaping illness were found to involve patients that vaped THC products. Some of these patients also smoked THC-containing products and most used products with nicotine in it. The most serious case of the vaping illness in Utah involved a 21-year-old patient that had been vaping nicotine and THC daily. THC oil was also linked to vaping-related illnesses in Nashville and Illinois.
Vaping has been under increased government scrutiny since early 2018 when former U.S. Food and Drug Administration Commissioner Dr. Scott Gottlieb declared there was an "epidemic" involving minors in the U.S. using e-cigarettes and vaping. In recent months, there have been an increase in illnesses related to vaping, fueling the scrutiny over vaping and its negative impact on public health.