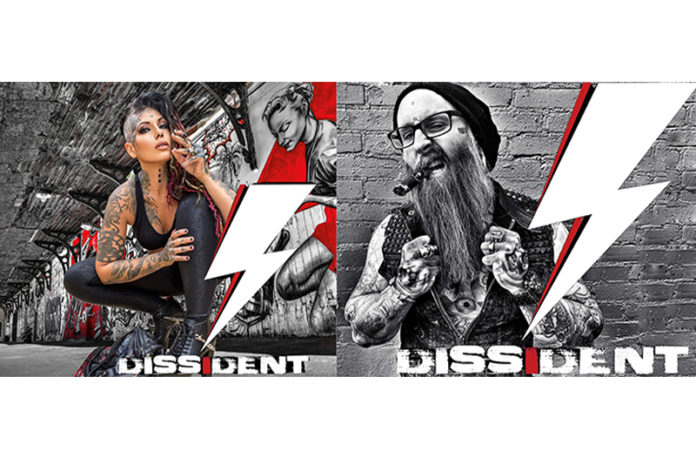 Dissident Cigars has new owners. In a press release it was announced that entrepreneurs, cigar marketing experts and motivational speakers Cynn and Joshua Coburn have taken ownership of the brand and plan to bring "grit, attitude and a dash of rebellion to the cigar world" through Dissident.
Dissident is a boutique cigar brand targeting a new generation of cigar smokers. While the cigars are made using traditional methods, the brand itself is committed to bringing a new rebellious focus to the boutique cigar category. Dissident's branding and name align perfectly with the Coburns' misfit personalities and penchant for going against the grain and standing proud in their misfit personalities.
"We are all dissidents in some way, and we love to bring that to the forefront of our lives," commented Cynn. "It's nothing to be ashamed of. In fact, we celebrate it."
Dissident's core line will remain unchanged. Dissident's Rant, Rave and Tirade will be immediately switched from being small batch to core line cigars, joining Soapbox and the bLoc. Each line is handmade by Fabrica Oveja Negra in Esteli, Nicaragua and is distributed by Oveja Negra Brands throughout the U.S.
There are various Dissident events at lounges across the U.S. being planned for the new year. For more information on Dissident and Oveja Negra Cigars, visit ovejanegracigars.com.