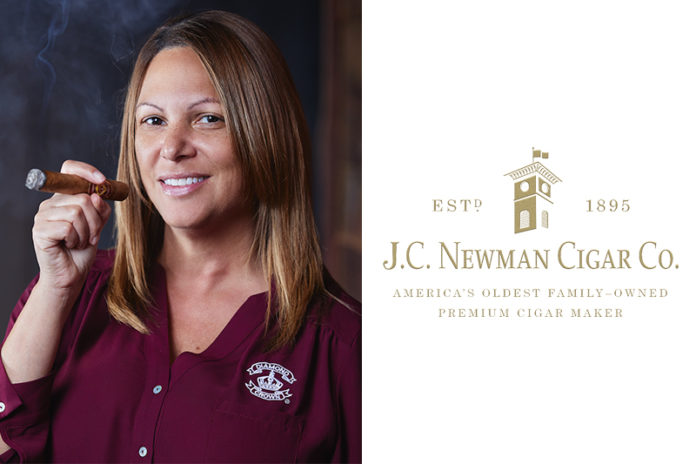 J.C. Newman Cigar Co. has promoted Aimee Cooks to the position of vice president and general manager of its historic El Reloj cigar factory located in Tampa, Florida. Cooks becomes one of the handful of cigar factory general managers that are women.
Cooks was first hired in 1997 by then second-generation owner Stanford J. Newman. She began her career as J.C. Newman's director of human resources, a position that enabled her to work with every employee at El Reloj and learn the skill and tradition of handcrafting cigars from the ground up. Ten years ago, Cooks' role expanded to include quality control. Cooks is now a well-respect cigar connoisseur and will be responsible for the entire factory.
In this new position, Cooks will oversee all of J.C. Newman's manufacturing responsibilities, including tobacco fermentation, cigar rolling, aging and packing. Cooks will also be responsible for the warehousing and shipping of imported J.C. Newman and Arturo Fuente cigars that are distributed from El Reloj.
"Aimee has been an important and trusted member of our family for more than two decades," commented Eric Newman, third-generation owner, and president of J.C. Newman Cigar Co. "Bobby, Drew, and I could not be happier that she is now leading El Reloj."