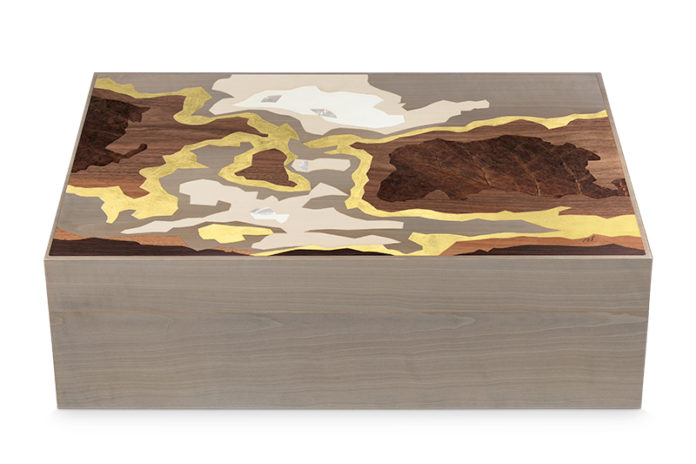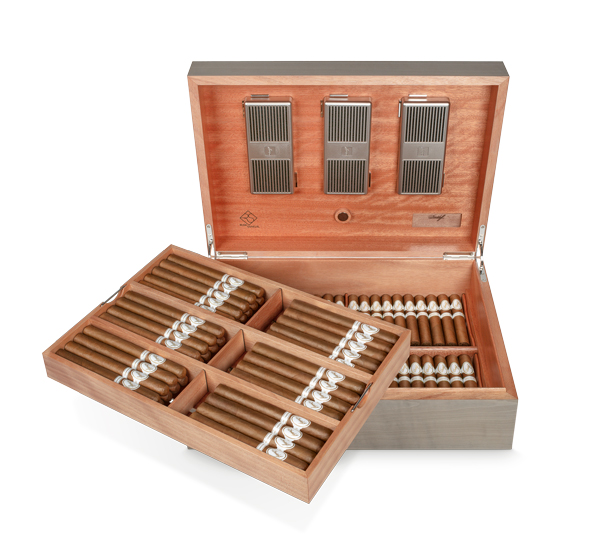 Davidoff Cigars has commissioned French marquetry artist Rose Saneuil to design a series of two Masterpiece humidors that are set to debut this year. The designs of these humidors were inspired by the idea of different aspects of time and the artistic interpretation thereof.
The first Masterpiece humidor will launch in September 2020 with only eight pieces being released globally. The second in the series will launch in November.
"Collaborating with artisans and artists mastering unique skills is not only a cornerstone in our innovation strategy but always a possibility for us at Davidoff to learn, get inspired and expand our creative horizons," comments Edward Simon, chief marketing officer at Oettinger Davidoff AG.
When designing the Masterpiece series, Saneuil artistically intertwined three dimensions of time: Time as the ultimate luxury, a moment of serenity and reflexion which is reflected in a sunset. The limitation of time and its easy evaporation which is inspired by the image of evaporating smoke. For the third dimension, when time seems to stand still, Davidoff has provided exceptional vintage tobacco leaves harvested in 1994 which inspired Saneuil. These tobacco leaves reflecting the moment of eternity are part of the iconic artwork, now conserved with the humidor for eternity.
"Working with Rose, observing her creative approach and ability to translate into materials and techniques with a level of detail and dedication second to none, was a true privilege. These two Masterpiece humidors along [with] the exclusive cigars surely are valuable collectors' items," added Simon.