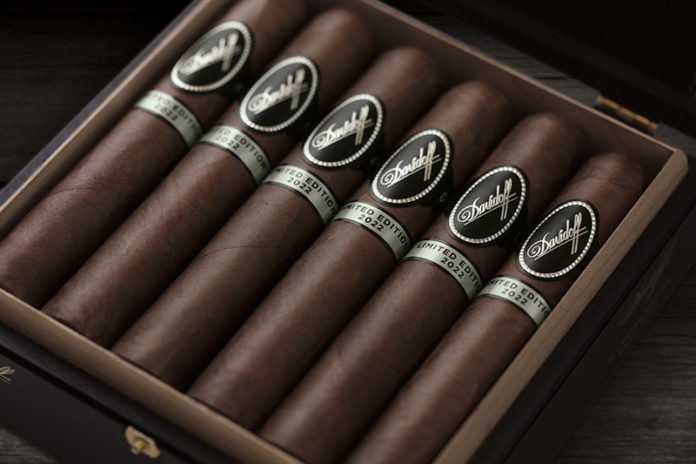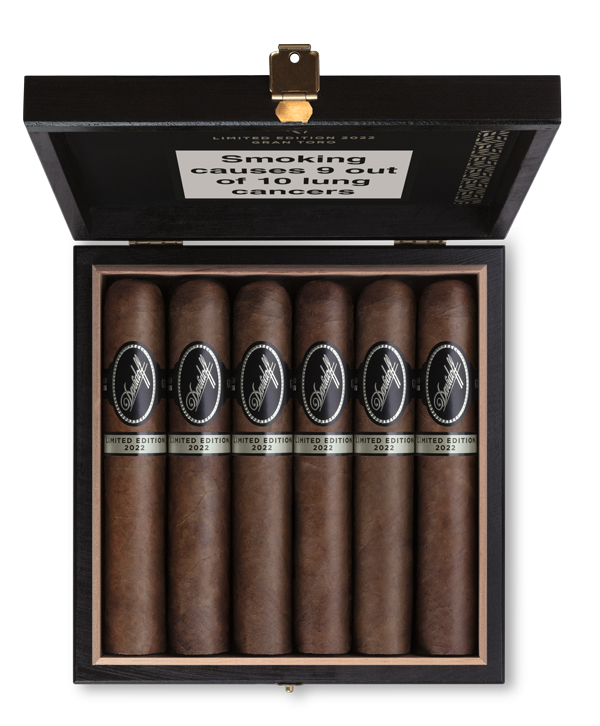 Davidoff is releasing a limited edition Gran Toro cigar that combines the best of the tobaccos used in the company's Black Band Collection lines Escurio, Nicaragua and Yamasá.
This limited edition cigar's tobaccos are the result of how nature's elements have shaped and influenced the climate, soils and tobaccos used in the blend: the rains of Brazil's Bahia region induce the salty, sweet and spicy taste of Davidoff Escurio; volcanic soils of Nicaragua nurture the fiery bittersweet intensity in Davidoff Nicaragua; the iron-rich red soils of the Dominican Yamasá valley grow the earthy deep complexity of the Davidoff Yamasá blend. All of these flavor profiles can be experienced in the Davidoff Limited Edition 2022 Gran Toro, which was blended by Davidoff's master blenders by combining all of these tobaccos together in an exciting new cigar.
Edward Simon, chief marketing officer at Oettinger Davidoff AG commented: "Our Black Band Collection lines depict the elements earth, water and fire. With their exceptional tobaccos originating in Brazil, Nicaragua and the Dominican Republic, our Escurio, Nicaragua and Yamasá lines have always been an adventure in taste. I am proud that with our new Davidoff Black Band
Limited Edition, we combine the best of these three strong blends and create an exciting cigar for those seeking to discover new experiences and a fair bit of alternation in their cigar enjoyment."
The Davidoff Limited Edition Gran Toro is described as a diverse blend that combines the sweetness of Davidoff Escurio, the intensity of Davidoff Nicaragua, and complexity of Davidoff Yamasá. The cigar is presented in a big 58 ring gauge that allows for more of the Black Band Collection's tobaccos from Nicaragua, Dominican Republic, and Brazil in the filler. The reduced influence of the Ecuadorian wrapper results in a balanced blend that has a strong intensity to it.