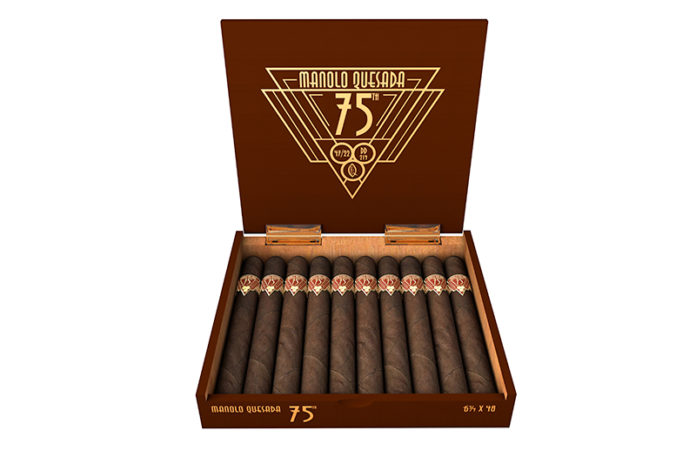 In celebration of Manolo Quesada's 75th birthday, Quesada Cigars has announced the upcoming release of Manolo Quesada 75th Anniversary, a limited edition cigar set to make its debut this summer.
The Manolo Quesada 75th Anniversary cigar was blended based on Manolo Quesada's palate and is a cigar that's said to have a "pleasant intensity that allows one to experience all the flavors and nuances the blend has to offer." The cigar's blend consists of an Ecuadoran Corojo wrapper, and a binder and filler consisting of Dominican and Nicaraguan tobaccos. The cigar will be presented as a 6 3/4 x 48, a go-to size for Manolo when he smokes cigars.
"I have been very fortunate and blessed to have worked in the tobacco world for 63 years and for 48 years in the cigar manufacturing side of the industry. Surprised as I was, I have celebrated my 75th birthday on April 10th and, as I did on my 70th birthday, I have blended a Cigar to mark reaching this meaningful stage of my life. I sincerely hope you will enjoy smoking my 75th celebratory cigar knowing you will enjoy it as much as I do."
The Manolo Quesada 75th Anniversary cigar will be presented in 10-count boxes with each cigar having an MSRP of $15. Only 1,200 numbered boxes will be handcrafted and released this summer. Retailers can place orders at the Premium Cigar Association (PCA) trade show this July.
For all the latest news from Quesada Cigars, visit quesadacigars.com.