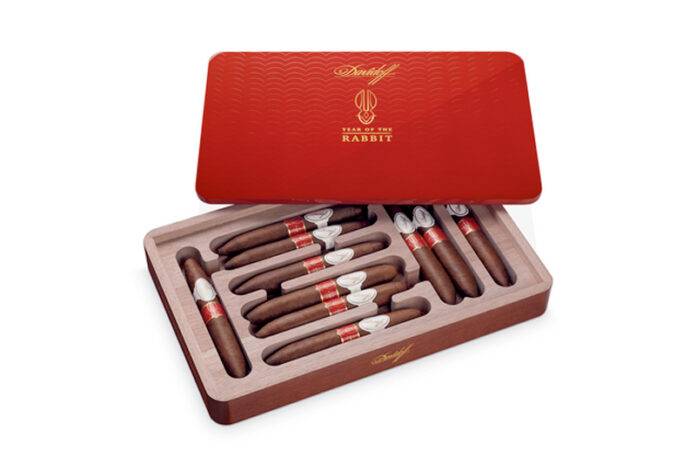 This year, Davidoff is celebrating the Chinese New Year with the release of the Year of the Rabbit Limited Edition. This is the eleventh year Davidoff has released a limited edition cigar tied to a Chinese Zodiac.
This year's edition comes in a sleek, lacquered box that sets out to raise the bar of what cigar enthusiasts expect to see with luxury product packaging today. Once the lid from the box is lifted, you'll find the Year of the Rabbit icon displayed underneath. The Year of the Rabbit pattern was inspired by a rabbit's gentle and steady hops and is visibly raised across the lid.
Inside the box is a inner wood panel in line with the box's design. This unique layout not only protects the cigars but it also adds to the building excitement that comes with opening the box for the first time. Underneath the panel, the inside of the wooden box is reminiscent of a rabbit warren with interlinked sections of the ten perfecto cigars.