To help meet the needs the cigar enthusiasts who are on the go and like to travel in style, Davidoff Cigars is releasing its new line of travel humidors.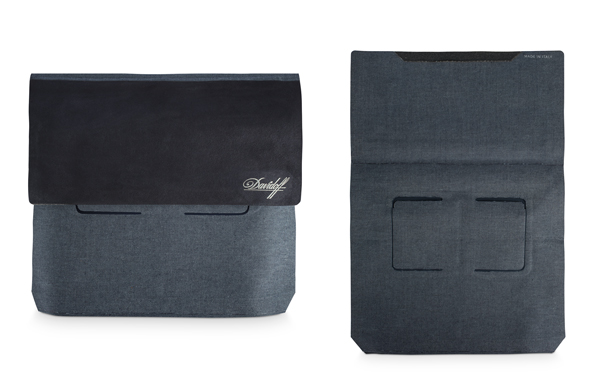 "Many aficionados have been expressing the needs of a more stylish way to travel with their cigars than the practical cigar box. To address this we have reinvented the travel humidor in collaboration with Marcello Bottino, an Italian designer and craftsman who helped us engineer this stylish accessory for optimal cigar care," says Charles Awad, the Senior Vice President – Chief Marketing Officer at Oettinger Davidoff AG. "The choice of materials had to be fully compatible with cigars, the technology enabling the humidity to be locked inside the humidor, the protection of the cigars–these are all the challenges we presented to Marcello Bottino. With his never-ending enthusiasm for new technologies, research, development and vision, Marcello has been the perfect partner."
The Davidoff Travel Humidor is made of lightweight materials, weighing between 600-700 grams. It can hold up to 8 cigars and includes a removable inner tray that's designed to hold both large and small cigars. The humidor is welded together to maintain the ideal humidity level inside. With the humidor's humidification system, cigars can be kept for up to three weeks in the humidor and maintain its quality.
Each Davidoff Travel Humidor has two pockets that are located under the flap that can be used to store accessories like cutters, lighters and matches. MSRP is $350 and will be available globally beginning in September 2017.
For all the latest news from Davidoff, visit davidoff.com.
Photos: © Oettinger Davidoff AG