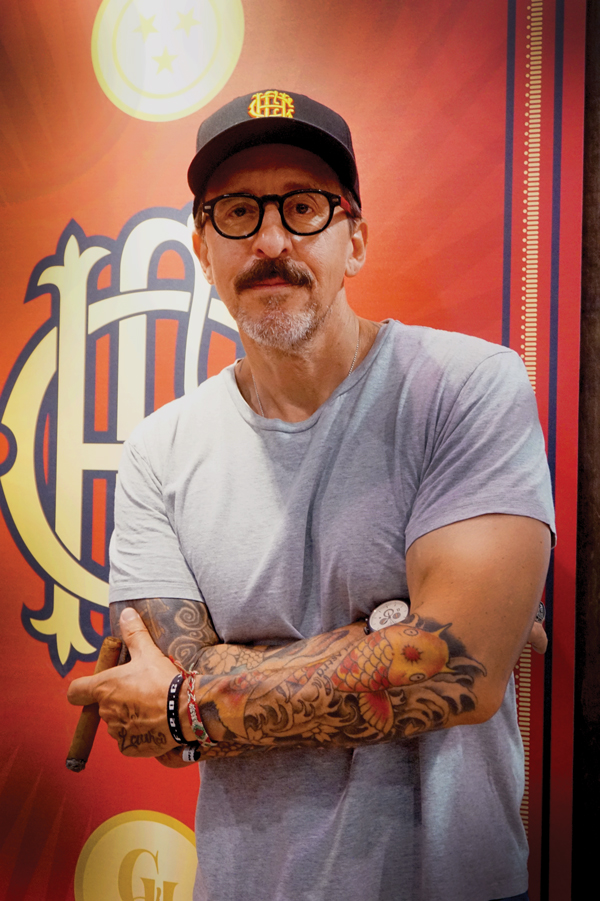 "Insofar as my hopes and expectations for Crowned Heads, I always told Mike that I was not interested in creating 'CAO 2.0.' I was always interested more in tobaccos than fancy packaging and/or marketing gimmicks. I wanted to put more emphasis and money towards the tobaccos and the blends as opposed to the packaging. I also wanted to do something completely different, and most importantly, the vision for Crowned Heads was always about more than just cigars. The message 'Carve your own path' was more important than the product; cigars were the vehicle for delivering the message," Huber explained.
The golden age, as Booth refers to it, gave rise to many brands and individuals that continued to redefine the boutique cigar category. The success of those like Jonathan Drew, Pete Johnson, Dion Giolito, Matt Booth and George Rico also showed many other entrepreneurs that there were big business opportunities to be had in cigars and tobacco. Even today, with the looming threat of increasing regulations, taxes and government-imposed restrictions, boutique brands continue to arise as professionals recognize the appeal and potential a boutique cigar product has in the current marketplace.
The New Ratio
One thing remains constant from the boutique cigar category's early origins to where it stands today: Boutique means many different things to many different people. Jeremy McDonald, who launched his own cigar brand, Wildfire Cigar Company in 2021, admits that the definition of boutique cigars remains undefined. The definition of boutique as it relates to cigars can refer to production numbers, distribution size or a company's product portfolio. He describes boutique cigars as working a lot like a music record label.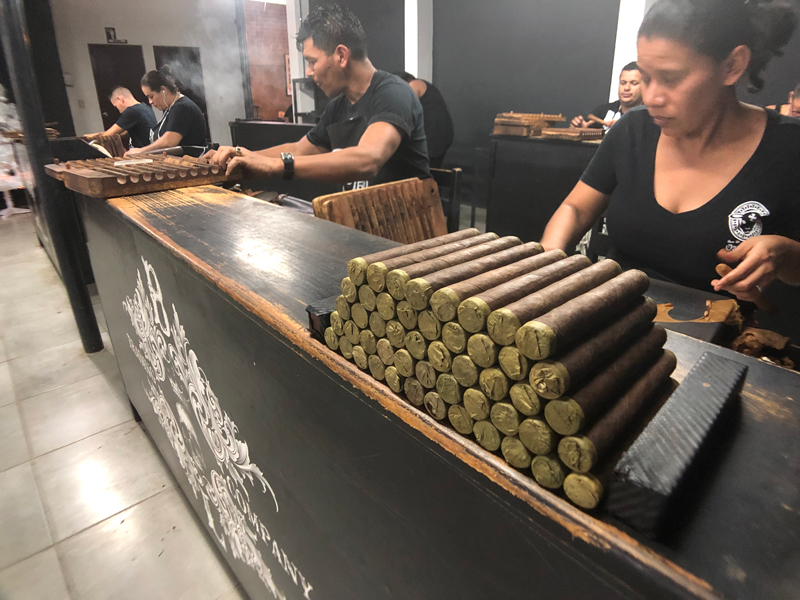 "There are only four major record labels, and they control the majority of the record industry," says McDonald. "Then there are subsidiary labels of those four that feel like indie labels, but they are still owned by the big four. Then you have true indie labels that are focused on the cultivation of new and cutting-edge music and creating new genres. They are what ultimately dictates what the trends will be for the future because when they become relevant, the big four either acquire that artist or pick up like-minded artists, and they have the money to do it on a much bigger scale. That same structure can be applied to the tobacco industry. So yes, I'm a boutique manufacturer because I'm not going for the masses—I'm going for the niche market. My audience is the consumer who wants something new and different and hopefully can identify with my brand. That doesn't happen with the big four. They don't dictate what the trends are. They just capitalize and  monopolize on the trends that are already working."
Desiree Sylver, owner of Drunk Chicken Cigars, also sees much of boutique's definition as being a dichotomy between size and quality. "I say that I have a boutique cigar. I feel like that's what [the] industry looks at me as: a boutique cigar because I am smaller," she says. "If we were to talk about smaller, I say I'm a boutique -boutique cigar company, because I'm one of the smallest companies. However, we're a premium cigar company first. And that's where it begins. We 100 percent hand roll our cigars. Everything about what we do—the manufacturing process and everything else—ensures that we're providing quality: our customer service, everything. So I think we're a premium cigar company first, but at the end of the day, I think the industry looks at us as a boutique cigar company."
The boutique cigar category is continuing to have its moment as consumers are more open to exploring different cigar brands, blends and experiences by experimenting with products outside of their regular preferences. The industry retail standard of 80/20, which favors well-known, recognizable brands over the more small boutique ones is changing. Some retailers have even flipped the ratio, favoring and seeking out boutique brands to satisfy their customers' needs for something exciting and new. Those interested in discovering what the future of the cigar industry looks like can find answers within the boutique cigar category. The trends and opportunities to be had lie within the smaller brands that are challenging the norms and setting out to redefine what today's aficionados are expecting from a premium product such as cigars.
– Story by Antoine Reid, senior editor and digital director for Tobacco Business Magazine. You can follow him on Instagram @editor.reid.