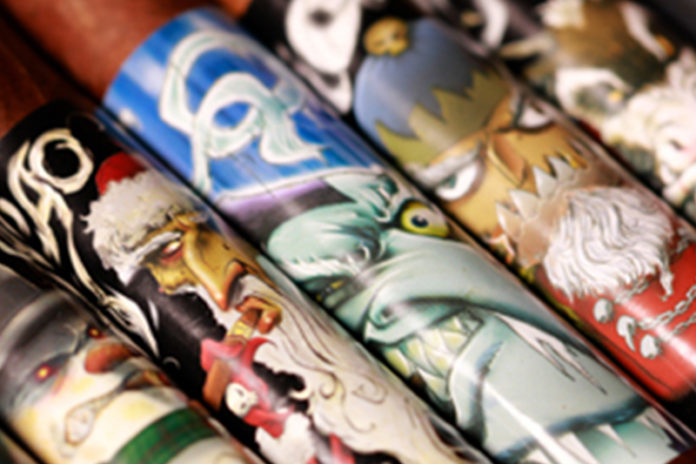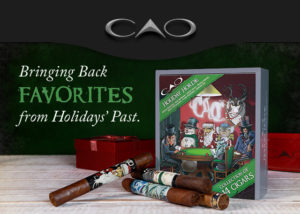 CAO Cigars' annual holiday-themed cigar has always been a favorite among cigar enthusiasts and this year there's something a bit different planned. Seven of the past CAO holiday-themed blends will be packaged together in a 14-count sampler called the CAO Holiday Horde and made available just in time for this year's holiday season.
The sampler contains six of the previously-released Christmas themed releases plus the 2014 limited edition Sinister Sam, which was released during the '14 Independence Day holiday season.
CAO Holiday Horde will include: CAO Angry Santa (2013), CAO Evil Snowman (2013), CAO Nasty Nutcracker (2014), CAO Rabid Reindeer (2014), CAO Stingy Scrooge (2014), CAO Wicked Winter (2015), and CAO Sinister Sam (2014). The sampler box will include two cigars per blend. Each of the offerings are a toro-sized vitola (6 1/2 x 50).
For all the latest news from CAO Cigars, visit caocigars.com.