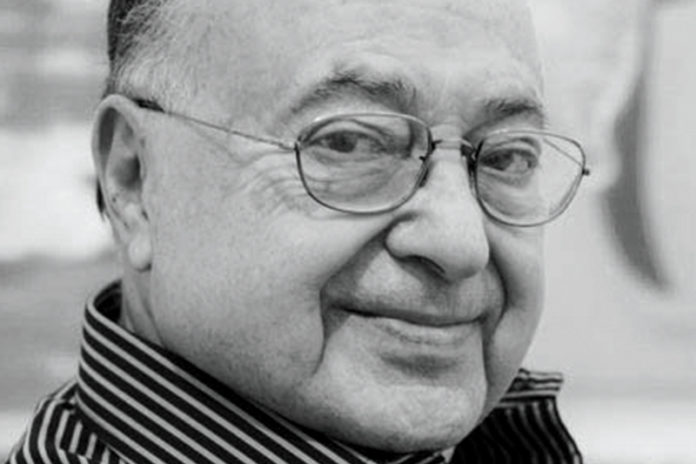 Cano Aret Ozgener, the founder of CAO, passed away on Saturday, June 9, after a long battle with cancer. He was 81 years old.
Born in Istanbul, Turkey, on Jan. 19, 1937, Ozgener moved to the United States in 1961 to obtain a graduate degree in mechanical engineering at Columbia University. Securing a job with Dupont after graduating in 1965, Ozgener moved to Kinston, North Carolina.
Ozgener had begun smoking pipes while studying in Turkey. He had also picked up a love for cigars during his graduate studies in the U.S. While still working with Dupont, Ozgener became dissatisfied with the quality of Turkish meerschaum pipes then being imported into the U.S. He began buying these pipes to improve them by replacing their stems. He sold these improved meerschaums to pipe shops across the U.S. while keeping his job with Dupont. He also established contacts with Turkish meerschaum pipemakers and consulted with them on how they could improve their pipes. Throughout the early to mid-1970s, Ozgener's side business as meerschaum importer grew. Ozgener eventually left Dupont to found CAO in 1977, establishing the company's headquarters in Nashville, Tennessee, where he had transferred in 1968.
CAO expanded into the humidor market in the early 1990s and the company added its first cigar lines in 1995. Ozgener's children, Ayline and Murat (Tim), joined Ozgener in the family business. CAO eventually became better known for its cigars, such as CAO Gold, CAO Criollo and CAO Brazilia, and expanded its distribution around the globe.
Ozgener sold the company in 2006 to Scandinavian Tobacco Group (STG). Four years later, STG and Swedish Match merged their cigar divisions and CAO became a part of General Cigar Company. With his son, Ozgener established OZ Arts Nashville, a non-profit contemporary art center in the old CAO Nashville headquarters. A patron of the arts, Ozgener also was a dedicated artist, producing close to 500 of his own paintings and sculptures.