Fire, motorcycles, steel, barrels—these aren't typically objects you would associate with premium cigars, but they perfectly capture the spirit behind Camacho Cigars, a brand that's part of the Oettinger Davidoff Group. Davidoff has set out to provide every smoker with something in its wide range of products and brands, and has challenged the preconceived stereotypes of who a cigar smoker is and what he or she may like.
With Camacho, Davidoff engages with a cigar consumer who is far more relaxed, laidback and less of the suit-wearing high-end "aficionado" that the majority of industry markets and appeals to. Camacho delivers an attitude of unapologetic celebration for those who want to boldly challenge the status quo rather than quietly contemplate it. Whereas Davidoff embraces the "time beautifully filled" mantra, Camacho's is far more blunt and in-your-face: "live loud."
Even with the opposing mantras, Camacho fits perfectly within the Davidoff portfolio. In recent years, the premium cigar manufacturer has shifted its focus from providing cigar aficionados around the world with products to providing them with memorable experiences. Camacho, if anything, is not just a collection of cigars—it's a lifestyle, and its marketing and overall branding speaks to a group of consumers often overlooked in the premium cigar world. With an "everyone is welcome" mentality, Camacho's bold smokes pair well with its "live loud" mentality, never holding back and always setting out to give cigar enthusiasts from all walks of life an experience to remember.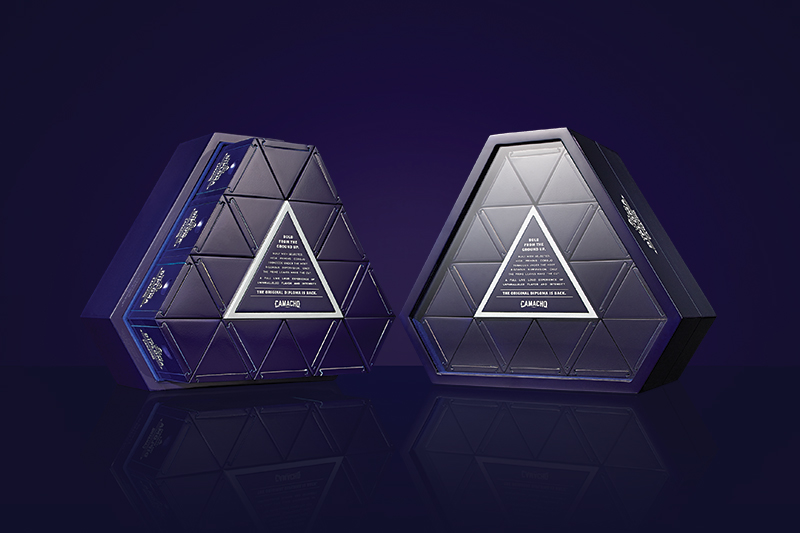 CREATING MEMORABLE EXPERIENCES
Camacho's growth in the past decade can be attributed to several things: fully executing a strategic 360-degree marketing approach, successful product innovation, and powerful consumer engagement through national road tour events and social media.
"It's a 'built-bold, live-loud' experience," explains Scott Kolesaire, Camacho's senior brand manager. "We want the consumers to be immersed in the Camacho lifestyle. Great experiences create great memories. If a consumer has a great experience at a Camacho event while smoking Camacho cigars, the likelihood of them returning to purchase a Camacho cigar to relive that experience increases dramatically."
Camacho's events are full-on productions and treated like a big music act's tour rather than just an in-store cigar event. The brand has become known for its road tours that have crossed the U.S., bringing with them music, drinks, swag, games and even virtual reality experiences for consumers to take part in. Camacho has even expanded its events category with the return of its Camp Camacho, giving followers of the brand a chance to not only visit Camacho's new factory in Honduras but to also take part in activities like ziplining that will have them feeling like they're living on the edge. For some companies, these events may feel like too much of an investment, but for Camacho, it provides them with an opportunity to educate, entertain and create a loyal customer.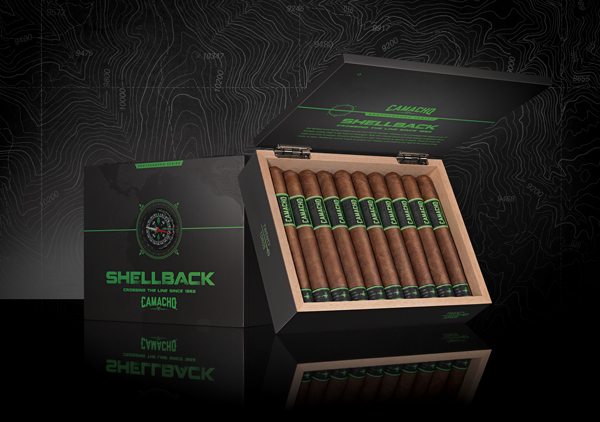 ENGAGING WITH CUSTOMERS
In order for its events to take off and for its cigars to be sought out by smokers, Camacho must engage with its retail partners and its consumers to help drive demand. When it comes to reaching the coveted cigar consumer, social media allows the company to deliver fresh, authentic and timely visual-driven messages on an ongoing basis. Emails are also key in Camacho's marketing efforts to consumers. In-store, it's Camacho's merchandising that is designed to not only grab potential customers' attention but also highlight key visuals, product features and benefits. For retailers, Camacho takes a similar approach, but with a few tweaks.
Kolesaire points out that none of Camacho's marketing efforts would be successful without training and education. Camacho's brand ambassador, George Rami, spends a good amount of time traveling and providing in-depth brand and product training aimed at both retailers and consumers. "The ability to educate both sides directly provides a huge benefit," says Kolesaire. "The more knowledge the staff possess on our products, the more likely they will recommend it to the consumer. Same is true for the consumer. If they understand what they are smoking, what makes it unique and what it will deliver for them, they will be more likely to pick up a Camacho cigar versus something different."
BOLDLY FORGING AHEAD
For other tobacco businesses, there are several lessons that can be learned from Camacho. First, don't be afraid to be different—your brand will not only find its place, but it will also find its audience. While Camacho serves a different audience than Davidoff's white-label products, it still fulfills the company's overall focus—"time beautifully filled"—except with a bit more flare and intensity, and that's OK. Camacho has also reinvented what a cigar event can be, taking it from a small, intimate gathering to large, loud, lively celebrations that engulf the entire U.S. in boisterous, unforgettable experiences. By treating the brand more like a lifestyle than a product, Camacho is able to better communicate the brand's distinctive features, personality and benefits to retailers and consumers, while also creating a unique branding and marketing experience around its products.
For the new year, take a cue from Camacho and shake up your marketing. You may be surprised what insights and following you'll garner by ditching formalities and instead "living loud."
This story first appeared in the January/February 2018 issue of Tobacco Business magazine. Members of the tobacco industry are eligible for a complimentary subscription to our magazine. Click here for details.
– Story by Antoine Reid