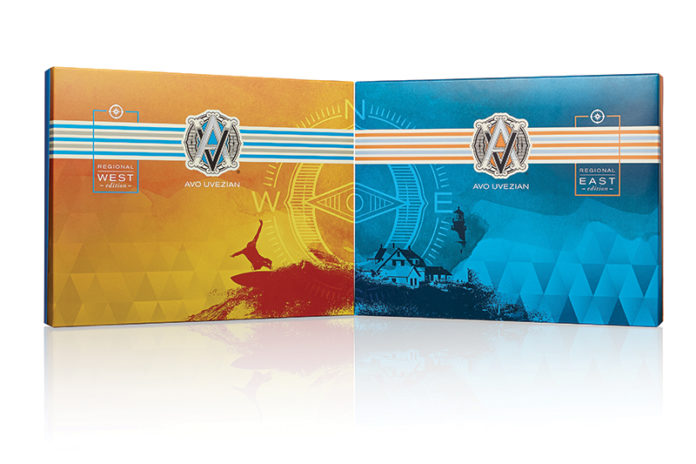 Avo Cigars is offering two unique blends for its limited edition East and West Regional cigars. 

Using an Ecuadorean Special sun-grown wrapper, Dominican binder and Dominican and Honduran filler tobaccos, the Avo Regional West Edition (5 1/2 x 52, Belicoso) delivers a refined and harmonious smoking experience that offers notes of chocolate, nougat and orange zest with aromas of nuts, chocolate and spice. 
The Avo Regional East Edition (6 x 53, Perfecto) is made from a special Ecuadorean sn-grown wrapper, Dominican binder and Dominican and Nicaraguan filler tobaccos. The cigars offer a sweet and creamy smoking experience with notes of caramel, coffee and cedar. 
The Avo Regional East and West Limited Editions will only be offered to cigars stores according to their geographical region and will be available in 10-count boxes. Only 25,000 of each Avo Regional cigar varieties have been made.   
"We are super excited to launch the Avo Regional Limited Editions, consisting of two unique blends: Avo Regional West Edition and Avo Regional East Edition. With a limited production of only 25,000 cigars produced for each U.S. region, this is a first for the Avo Cigars brand," states Scott Kolesaire, Director of Marketing at Davidoff of Geneva USA, in a press release announcing the new limited edition cigars.   
For all the latest news from AVO Cigars, visit us.davidoffgeneva.com/avo.