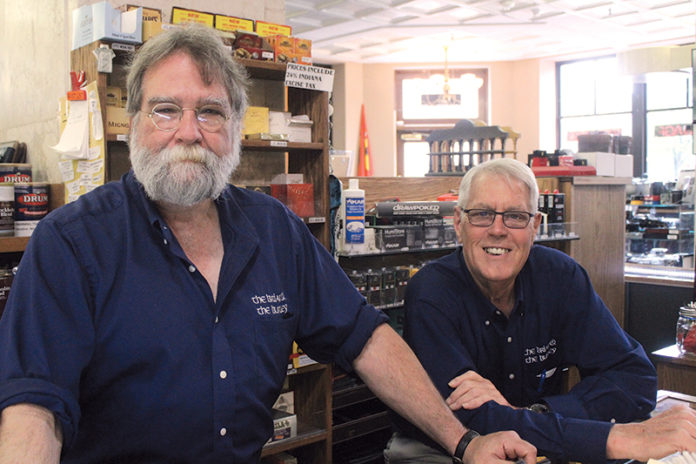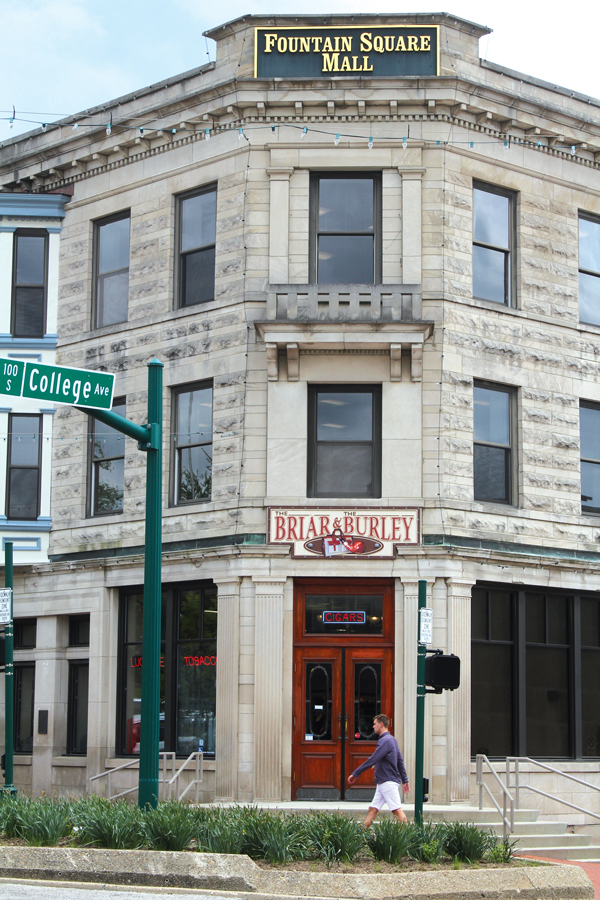 It's the Wednesday before the Chicagoland Pipe & Tobacciana Show begins, and Mike Fisher, the owner of The Briar & The Burley in Bloomington, Indiana, is hosting a trunk show with pipemaker Luigi Viprati and Maurizio Fraternale, Viprati's distributor. In his guests' honor, Fisher has brought in Peroni beer and pizza, and everyone is enjoying the food and libations as they peruse Viprati's stock. In the smoking lounge, about a half-dozen men and women of all ages are contentedly puffing away on their pipes. The scene is relaxed and collegial as folks discuss the day's events, and occasionally a cigar smoker takes a seat in the smoking lounge—a rare occurrence on this day of the pipe event.
Bucking the predominant trend of many premium retail tobacconists focusing solely on cigars, Fisher has always been a committed pipe enthusiast since establishing The Briar & The Burley in Bloomington in 1972. Today, the store holds an inventory of more than 3,000 pipes, making it one of the Midwest's top pipe shops. To go along with the vast briar selection are numerous tinned tobacco brands as well as a deep assortment of approximately 20 bulk tobacco blends, many of which Fisher has developed himself throughout the years.
While Fisher's concentration on pipes and pipe tobaccos certainly sets him apart from many of his premium tobacco retailer peers, there are other elements of his store that make The Briar & The Burley unique. Of course, Fisher has a full selection of pipes, pipe tobaccos, smoking accessories and cigars, but he also carries a vast array of fine luggage and briefcases. There's also his car corner, where he sells Formula 1 and IndyCar memorabilia and scale models—and where he displays his Formula Mazda race car, in which he raced in the 1970s and 1980s and often beat future Indy 500 champion Danny Sullivan. Indeed, The Briar & Burley offers an assortment of products that interest a wide array of people. They also reflect Fisher's own personal interests.
"I sell what I like," Fisher says, laughing. "It all sort of happened naturally, and I have a passion for everything that I sell—cigars, pipes, leather goods and especially the car stuff."
Focus on Tobacco
Tobacco products and smoking accessories still make up for a little more than half of The Briar & The Burley's yearly sales. Luggage and briefcase sales are mostly seasonal—coming mainly in the spring as parents look for appropriate gifts for their graduating sons and daughters or during the holiday season. Tobacco sales are steady throughout the year.
"This store has an eclectic mix, but I didn't want to turn it into a gift store," Fisher explains. "Tobacco and pipes are about half the store's sales. Pipes, cigars and pipe tobacco are continuously steady throughout the year. The luggage and briefcases are more seasonal, but selling a $400 briefcase equals a lot of $10 cigar sales."
Some of the most popular cigar brands that sell at The Briar & The Burley come from Arturo Fuente, Altadis U.S.A. and Padron. The cigars are displayed along one wall in cabinet humidors that Fisher built himself many years ago. Not wanting to annoy customers who don't want to be shadowed by a store employee, Fisher developed a color-coded system that informs customers of the strength of each of the cigars he carries.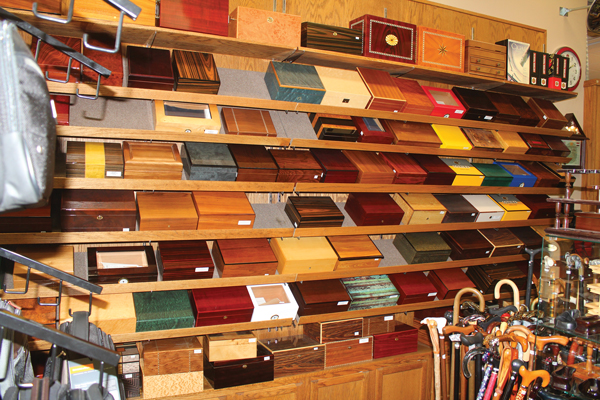 "Matt [Borders, The Briary & The Burley's manager, who has been with the store for 32 years] and I always make sure we greet every customer who comes into the store and let them know that we're here to help them, but I don't want us to hover over somebody who is looking over my cigar selection," Fisher says. "I place a small, colored dot on the price tag that gives a customer some indication of a cigar's strength. That goes a long way in helping them make their own selections if they don't want to be bothered or if we are helping another customer."
Pipe sales, however, is the area in which The Briar & The Burley truly makes its mark for its customers. Fisher stocks briar pipes made by Ascorti, Viprati, Il Ceppo, Castello, Neerup, Erik Nording, Mastro de Paja, Peterson, Bari, Poul Winslow, Savinelli, Ardor, Caminetto, Brebbia, Don Carlos, Radice and Chacom at The Briar & The Burley, which also offers a deep assortment of meerschaum pipes. Fisher's selection is so wide that it's hard to imagine him not having at least one pipe from every prominent brand and pipemaker inside his store. Remaining dedicated to his pipe customers has helped Fisher grow that segment of his business. In fact, The Briar & The Burley has become something of a regional pipe shop because customers know that Fisher has a vast enough inventory that they are likely to find at least one pipe that they'll want to add to their collection.
"People travel here from other places because they know I have pipes," Fisher states. "A lot of the old pipe shops have turned into cigar stores. I'm still committed to pipes. One of my philosophies is that if you don't have it, you can't sell it. So, as long as I can afford it, I'll buy it."
Although The Briar & The Burley has been in operation for 47 years, Fisher sometimes wonders how much of a future the store might have. While cigar and pipe sales continue to be strong, it's not hard to envision a day when the FDA regulations, potential state laws or raising the tobacco tax might permanently sink The Briar & The Burley's tobacco sales.
"I see things happen in politics that are a little scary," Fisher states. "Raising the smoking age to 21 would mean that I would lose three-fourths of my college business. Most college students aren't 21 until they're seniors. We sell a lot of cigars to college students. That could be enough of a hit that it could really hurt. There's talk of banning all flavored tobacco products. Ninety-five percent of pipe tobaccos on the market have some sort of flavoring, so there would hardly be anything left. I think I'm diversified enough to survive, but it would definitely cut into the store's profitability."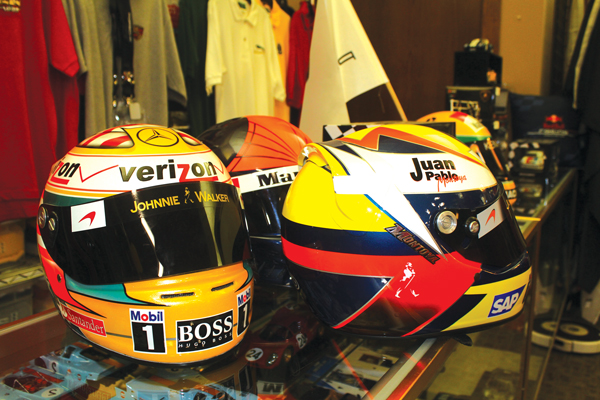 While he adamantly states that he is a tobacconist first, Fisher also appreciates that branching out into other categories has helped The Briar & The Burley create a stronger foundation of appealing to more than one type of customer. And often, a customer coming into the store for one product leaves with it as well as something else that is completely different. The key is that the products that Fisher offers inside The Briar & The Burley are all luxury products that complement each other. Most likely, a person who is spending $300 or more on a handmade pipe will also appreciate the high-end shaving equipment, or the fine leather briefcases and the luggage, and vice versa. The broad luxury product base makes Fisher confident that his dream of keeping the store open until his last day will come true.
"People ask when I'll retire, and I tell them that I'll die behind the counter and they can drag my body out at 9 p.m. when the store closes," he jokes. "I am a tobacconist, but I have enough products that fit the luxury footprint in other categories that I will be all right."
This story first appeared in the July/August 2019 issue of Tobacco Business magazine. Members of the tobacco industry are eligible for a complimentary subscription to our magazine. Click here for details.
– Story and photos by Stephen A. Ross, senior editor of Tobacco Business Magazine.