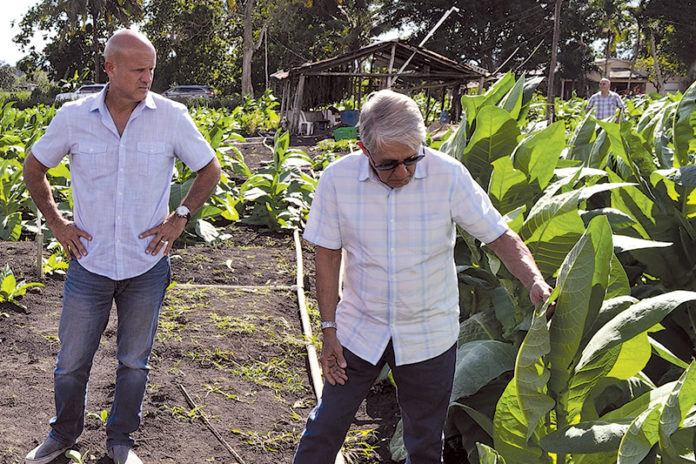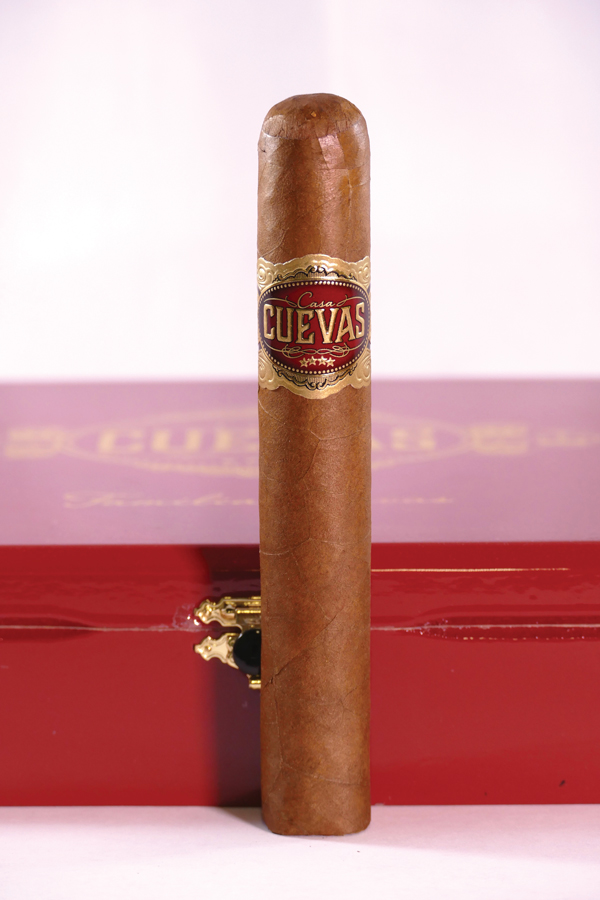 Casa Cuevas Cigars is a company with more than a century-long tradition in the premium cigar industry. The Cuevas family's association with premium cigars stretches across four generations, beginning in the late 1800s, when Juan Cuevas immigrated to Cuba from Santander, Spain. Juan settled in Cuba's Pinal del Rio province and began growing tobacco. His tobacco farms proved successful, and Juan's son, Juan Jr., expanded the business. With Fidel Castro's regime nationalizing Cuba's cigar industry shortly after Castro seized power in 1959, the family left the island and established roots in the Dominican Republic. In 2011, Luis Sr. and his son, Luis Jr., formed Tabacalera Las Lavas, in Santiago, Dominican Republic.
While Tabacalera Las Lavas might not be as famous among consumers or retailers as other Dominican cigar factories, they almost assuredly have enjoyed or sold cigars produced at the factory, whose list of clients includes Torano, Gurkha Cigars, Peterson, Dunhill, Villiger, Leccia Tobacco, Cigars International and Thompson. While successfully producing a plethora of cigars for their clients, the Cuevases had also witnessed a few of their boutique cigar company clients come and go. Making cigars only for third parties sometimes caused turbulence in Tabacalera Las Lavas' production schedule, and it sometimes meant uncertainty for the factory and its employees.
To improve the factory's stability, the Cuevas family often discussed creating their own cigar brand, but that goal always seemed like something that could be accomplished later. When the U.S. Food and Drug Administration (FDA) announced its initial plans to regulate premium cigars, those hazy future plans of someday creating their own cigars gained immediacy. Announcing its plans to regulate premium cigars, the FDA set a series of deadlines of enforcement—one of which set Aug. 8, 2016, as the date when companies had to have new cigars for sale in the U.S. market to qualify for a grace period that allowed them to sell the cigars while the FDA underwent its premarket approval process. While the FDA later extended that deadline to Aug. 8, 2021, the Cuevas family knew that the time to establish their own cigar brand had come.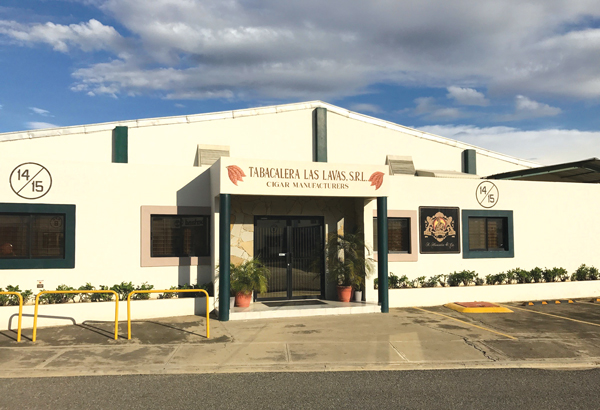 "Factories themselves don't have value," Luis Jr. explains. "If I'm making cigars for someone, that person might decide to order their cigars somewhere else, and they're free to do that. We fulfill the existing purchase orders, and they're gone, so we didn't have much of an insurance policy to keep our factory running. Talking to my father over the years, we discussed launching our own brands. I had seen a slew of little companies come through our factory that faltered. The biggest challenges they faced were a lack of resources and sales staff—they just didn't have the appropriate staff to support their brands. A lot of guys quit their day jobs to get their cigar companies going, and they didn't make it. I wasn't sure how to establish our own company, but when the FDA announced its plans to regulate the industry, we knew that it was pretty much now or never."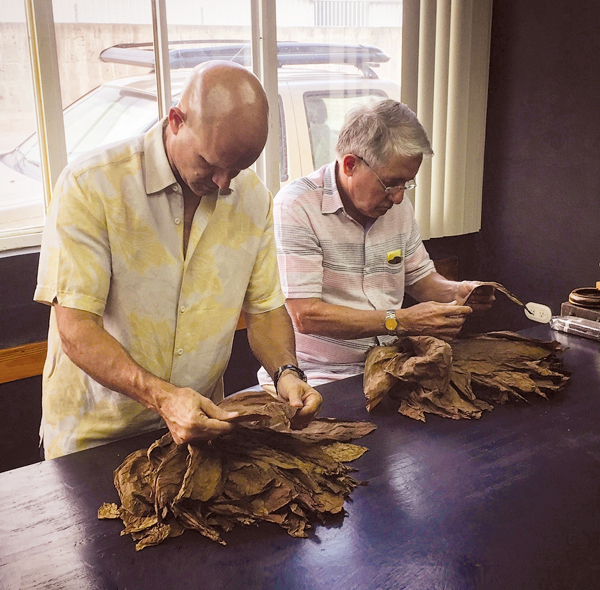 Establishing the Foundation
While Gabriel Alvarez has been tasked with building the Casa Cuevas sales team, the Cuevas family has built a strong foundation to give the brand every chance it deserves to establish a lasting presence in the premium cigar world. Initially launching Casa Cuevas with two cigar lines, the Cuevas family has added a few limited editions and a third regular production cigar. The company has also used a recent setback to highlight a cigar that it introduced at this year's IPCPR show.
The main Casa Cuevas cigar lineup consists of three variations: Habano, Maduro and Connecticut. Casa Cuevas Habano consists of a blend of Ecuadorean Habano wrapper, Nicaraguan binder and Dominican, Nicaraguan, Colombian and Pennsylvanian filler tobaccos. Medium in strength, the Habano blend produces a spicy flavor experience. Casa Cuevas Maduro features a Mexican San Andres wrapper, Nicaraguan binder and Colombian, Dominican, Nicaraguan and Pennsylvanian filler tobaccos to produce a well-balanced cigar that offers both sweetness and spice. Casa Cuevas Connecticut features an Ecuadorean Connecticut wrapper, Nicaraguan binder and Dominican and Nicaraguan filler tobaccos that produce a mild- to medium-bodied smoking experience with subtle spice. Each of the three Casa Cuevas lines are available in 20-count boxes and are offered in three sizes: Robusto (5 x 52), Toro (6 x 50) and Gordo (6 x 60). A line extension, Clasico Prensado (6 x 48), is available in just the Habano and Maduro versions of Casa Cuevas.
"We really take the time with blending our cigars," Alvarez explains. "There are five regions of tobacco represented between the Maduro and Habano lines. The flavor profiles are different from what's on the market now. We are creative with the blends. That's a selling point we use for retailers and consumers."
The company also offers Nak'd Bundles, a line of value-priced cigars that are presented in 20-count bundles that are also available in three expressions—Connecticut, Habano and Maduro—though the Nak'd Bundle line offers a few more sizes than available in the Casa Cuevas line.
In 2018, the company produced the Casa Cuevas Limited Edition—a Lancero (7 x 43) with a pigtail cap and either a Habano or Maduro wrapper. Casa Cuevas made enough of these cigars—also known as El Flaco—for just 500 10-count boxes for each wrapper variety, and the cigars quickly sold out as more people became aware of the Casa Cuevas brand. With a suggested retail price of $10, the Casa Cuevas Limited Edition has easily been the most expensive Casa Cuevas offering thus far. The rest of the line offers retail prices in the $7 to $9 range.