While both the Origin Selection and Blended Selection cigars are regularly available, Sanchez's masterpiece, 1502 XO is limited to 1,502 10-count boxes annually due to the limited availability of the 18-year-old binder and filler tobaccos used in the blend. Each of the boxes and every 1502 XO cigar band feature a serial number denoting the rarity and special status of the line.
"XO is the masterpiece for 1502 Cigars," Sanchez explains. "All of the cigars in my line have to have flavor and complexity, but 1502 XO represents the perfect balance of flavor and strength, thanks to the well-aged tobaccos in the blend. More than any other cigar I have made, 1502 XO is the one that helps people relax and enjoy the wonders of what life has to offer."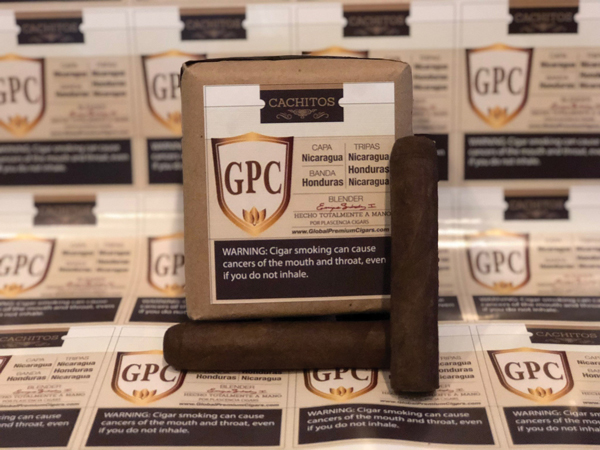 Recognizing that moments to relax and enjoy a cigar can be all too brief, Sanchez introduced Cachitos, a series of cigars sized 4.5 x 50, at the 2018 International Premium Cigar & Pipe Retailers Association (IPCPR) trade show. Blended from a combination of Nicaraguan and Honduran tobaccos, Cachitos may be enjoyed in approximately 30 minutes.
The Chase for Beauty Continues On
Since his late teens, Sanchez has recognized the beauty and cultural significance that tobacco and cigars represent for Nicaragua as well as cigar lovers around the world. Passionate beyond measure, Sanchez articulately speaks of his love for his country and for the industry in which he diligently works. In 2016, Sanchez's Global Premium Cigars was the first premium cigar company to bring a lawsuit against the U.S. Food and Drug Administration (FDA) for its proposed deeming regulations regarding premium cigars. A year later, the lawsuit was placed on hold as the FDA announced that it would review the deeming regulations and cigar trade associations came together to file a joint lawsuit. While the future remains murky, Sanchez is convinced that there will always be a place for boutique premium cigar companies like Global Premium Cigars.
"We have a saying in Nicaragua: Some years are for skinny cows, and other years are for fat cows," Sanchez concludes. "There will always be good times, and there will always be bad times. Times change, but the important thing is to remain true to yourself no matter what the day may bring. People are always attracted to beauty, and so long as they want to relax and enjoy with a great cigar, we will always provide them with the beauty they seek."
This story first appeared in the March/April 2019 issue of Tobacco Business magazine. Members of the tobacco industry are eligible for a complimentary subscription to our magazine. Click here for details.
– By Stephen A. Ross, senior editor of Tobacco Business Magazine.