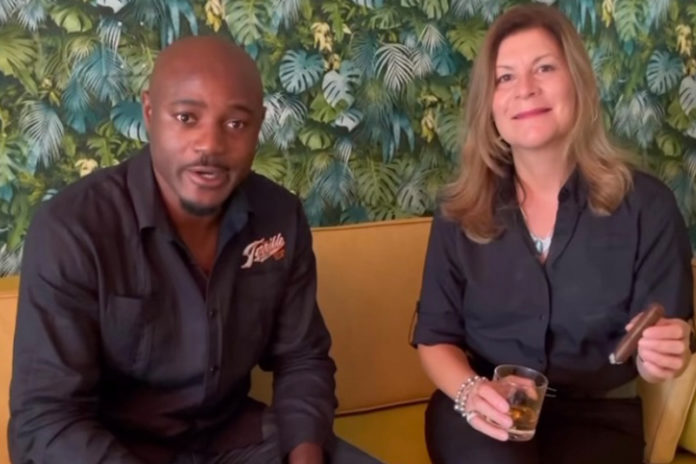 "That's a terrible idea." That's what both Grace Cabezas and Nigel Reo-Coker heard from their families when they shared the idea of starting a cigar lounge as the world struggled with the spread of COVID-19. However, the two didn't let the negative feedback keep them from launching their business, the Terrible Cigar Club, which is a physical brick-and-mortar cigar store and accompanying lounge in addition to a monthly online cigar subscription service.
Opening a new tobacco retail business in any year is a challenge, but it's especially difficult to do in the middle of a global pandemic. So, just how did Cabezas and Reo-Coker turn a "terrible" idea into a thriving business? They took ownership of their idea and of their business, opting to not only put much of their own money into it but also opting to do much of the painting and repair work themselves rather than paying someone else to do it for them. Their journey of taking an idea for a business from concept to reality is a lesson in how a good plan and partner can turn any "terrible" idea into a good business.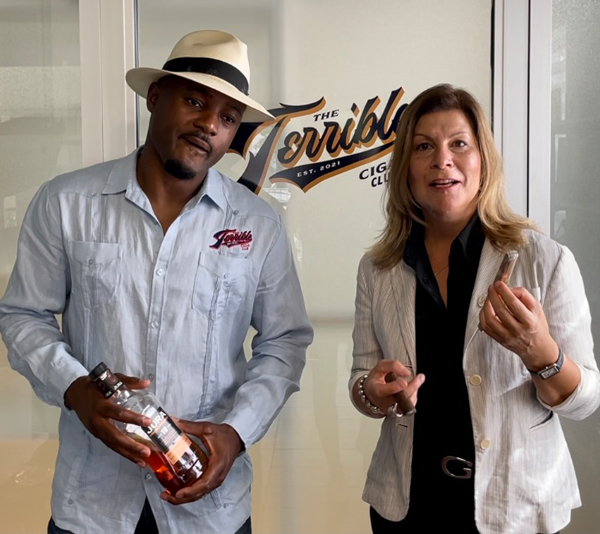 Making it Happen
Cabezas has worked in the cigar business since 1994. Her first job within the industry came following her first year in law school. After moving to Washington, D.C., for school, Cabezas realized that she didn't want to continue with law professionally, and when it came time to find a summer job, she tapped into both her Cuban heritage as well as the craze of the Cigar Boom that was gripping the nation that year. While she was in school, Cabezas often passed by famed tobacconist Georgetown Tobacco, a local cigar shop that frequently had a line of eager cigar smokers lined up outside its door. One day, she decided to ask if they had any job openings and was told there wasn't anything available at the time, but she didn't let that stop her from pursuing what would ultimately become her profession.
"There weren't that many women in that industry at that time, so it was kind of odd for a female to ask for a sales job there when it was only older men," she explains. "Eventually, they found out that I was Cuban and that I knew of Cuban cigars and my grandfather smoked cigars. Eventually, they gave me an opportunity and I became the first female salesperson Georgetown Tobacco ever had."
Georgetown Tobacco was just the beginning of what would become a long career defined by cigars for Cabezas. She went on to work in the Grand Havana Room, a job she held until the end of President Bill Clinton's second term in office. She returned to Florida briefly before being recruited by Davidoff to work in its Madison Avenue retail location. Hoping to find a management position, she once again relocated to Florida, where she found a job working with General Cigar Co. for another eight years. Another opportunity presented itself with Davidoff, and Cabezas relocated to Northern California, where she worked as a territory manager. It was during this time that Cabezas met another avid cigar smoker, Nigel Reo-Coker, a retired English footballer, who would play a big role in Cabezas' next chapter.
Cabezas and Reo-Coker would often cross paths while both were traveling through Seattle. During each encounter and conversation, Reo-Coker would tell Cabezas that they should open their own cigar lounge. Cabezas had heard this offer from others during the course of her career, but she rarely thought anything of it. After she left Da­vidoff to move back to Florida to take care of her parents, Cabezas began to go to a local cigar bar in Fort Lauderdale, and during one of her visits she was surprised to find Reo-Coker there, and one of the first comments he made to her was once again that they should open their own place.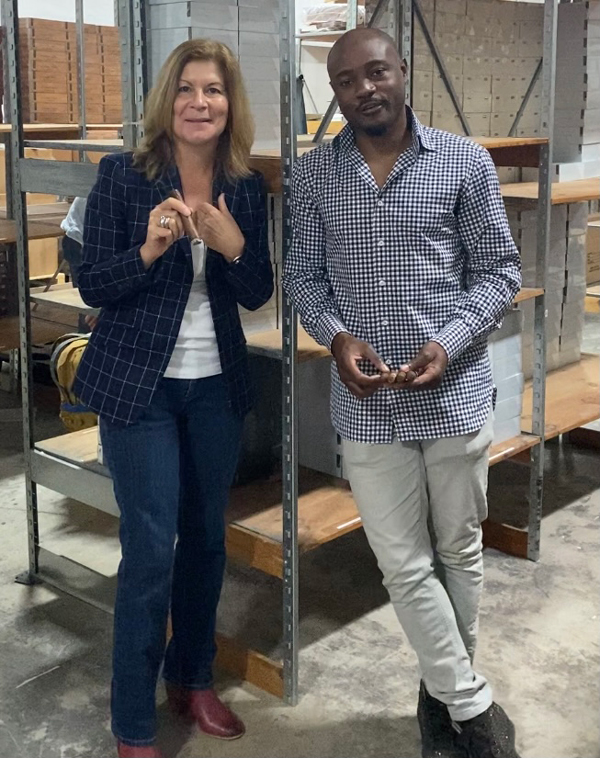 This latest run-in with Reo-Coker took place just as the world started grappling with the COVID-19 pandemic, which provided the pair with ample time and opportunity to really think through this idea of having their own space. Cabezas took this latest meeting, which happened thousands of miles away from their usual Seattle cigar bar meetups, as a sign to give it some serious thought. At first, both agreed that an online business based around a subscription would be the best approach. As they worked out the details of their subscription model business, Cabezas stumbled upon another opportunity while traveling in Miami: a former 700-square-foot Starbucks location that was available for lease that would make the perfect location for a new cigar shop.
"It was in between two really nice ZIP codes, so it was a no-brainer, and the price was right," says Cabezas. "We decided to go for it, and that's how we decided to open up the business and ended up in that South Miami location."
The fact that there was such a disruptive event as the pandemic shutting down businesses and forcing many to hit pause didn't deter either from figuring out how to make Terrible Cigar Club happen. The pandemic worked out in their favor because neither were doing much at the time when they decided to give their business idea some serious consideration. The seriousness of the pandemic fueled their ambition even more and convinced them that then was the best time to make things happen.
With a location secured, Cabezas and Reo-Coker had to figure out how to turn the space into a real cigar lounge. To keep costs down, the two decided to handle most of the remodeling work themselves. As the pair painted, cleaned and did other necessary tasks, they also created something else that was much needed: magic jelly.
"One of the big things that he and I both agreed on was that we needed to create what we called the 'magic jelly,'" says Cabezas. "He gave suggestions, we worked really hard, we were very tired, we pushed each other to get things done, and we had friends come and help too. We were able to quickly realize that we had that magic jelly of respect, hard work and determination. We didn't take each other for granted and were able to say that we were in this to win it and that we were going to keep pushing, even though we were tired."