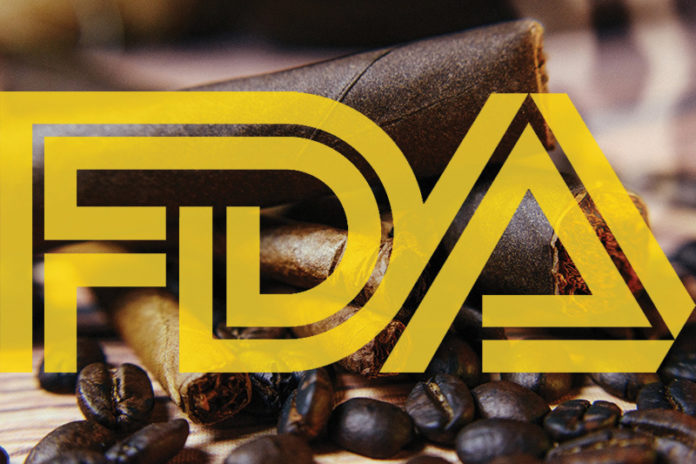 In recent years the U.S. Food and Drug Administration (FDA) has taken steps to regulate the tobacco industry, mostly focusing on the Electronic Nicotine Delivery System (ENDS) category. Last year, however, the FDA announced plans to curb tobacco use in the U.S. with a ban on menthol cigarettes and flavored cigar products [read more here]. While the agency's recent actions against ENDS has dominated headlines over the past year, Mitch Zeller, J.D., director of the Center for Tobacco Products has issued a statement alluding to what's in store: the FDA is still very much on track to address tobacco-related health disparities related to menthol cigarettes and flavored cigars.
The FDA states that is has two longterm goals: reduce tobacco-related disease and death and to improve health equity. Both of these goals are being pursued through new product standards aimed at placing strict limits on cigarettes and cigars. It was back in April 2021 when the FDA first announced its plans to ban menthol flavors in cigars, a move it believes will reduce the appeal of cigarettes to many. The agency also wants to prohibit all characterizing flavors in cigars, believing that a sole ban on menthol cigarettes wouldn't be successful without also removing another attractive product offering from consumers, flavored cigar products.
"Given that each year nearly half a million people in the U.S. die prematurely from tobacco-related diseases, reducing the appeal of cigarettes and cigars will have an extraordinary public health impact," Zeller wrote in a recent FDA update. "These actions are an important opportunity to achieve significant, meaningful public health gains and advance health equity. For far too long, specific populations have been targeted and disproportionately impacted by tobacco use, especially when it comes to characterizing flavors that entice them to start and keep smoking."
Zeller goes on to state that even though smoking rates have fallen from 43 to 14 percent over the past 55 years, that drop has not been experienced equally. For example, nearly 85 percent of all non-Hispanic Black smokers are said to smoke menthol cigarettes, compared to 30 percent of non-Hispanic white smokers that smoke menthols. Another jarring statistic that Zeller reported was a figure from 2020 that reported non-Hispanic Black high school students were said to have had s30-day cigar smoking levels that were twice as high as their non-Hispanic white counterparts.
"We know the important role of flavors in facilitating initiation and addiction, especially for populations with disproportionate use of and harm from these products. We also have seen the benefits of prohibition of other flavored cigarettes. One of the most powerful ways to address these inequities is to advance these two product standards, which are expected to have enormous health benefits to these populations. And we remain on track to do just that," Zeller proclaims.