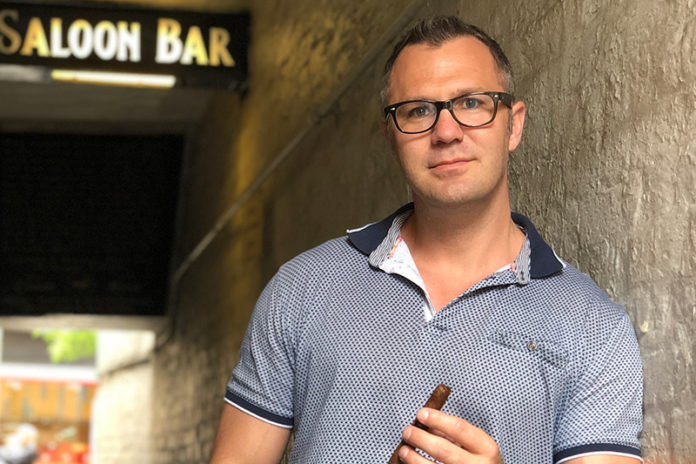 What does innovation look like in tobacco retail today? For a good example, look no further than Renegade Cigars, located in Richardson, Texas. In 2014, Brandon Hayes purchased Renegade Cigars from its previous owner and set out to put his own spin on the business. Hayes was no stranger to business ownership. He previously ran a janitorial business for nine years. When he traveled for work, he would look for a comfortable place to stop in, and he would often find a local cigar store to work in while also enjoying a cigar.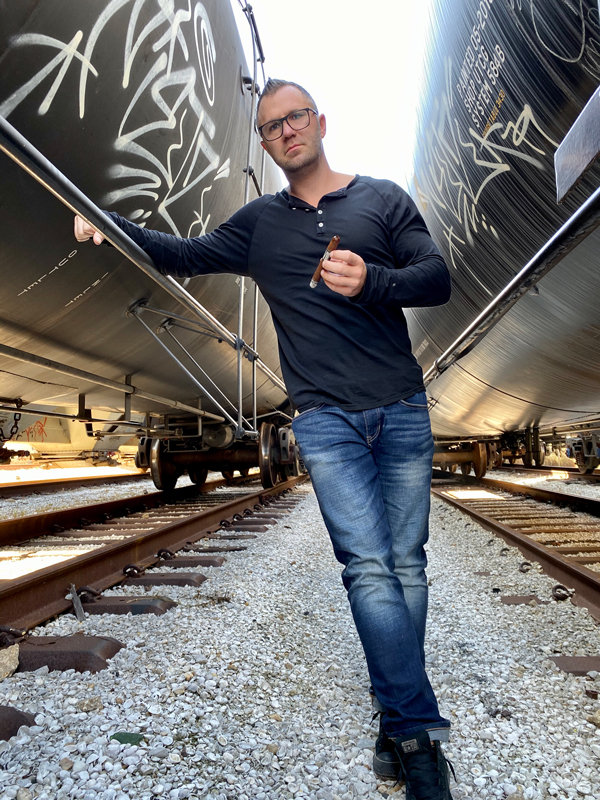 This is how Hayes became familiar with the cigar lifestyle and had his first experiences with tobacco retail stores. Oftentimes, he would imagine what it would be like running his own cigar store, but this dream was something he thought wouldn't come to fruition until long after he retired. In 2014, he was presented with an opportunity to sell his janitorial company, and when the deal went through, he began to put more thought into what he wanted to do with the remainder of his professional career.
"I was in a place in my life where I said, 'I want the second half of my career to be something that I'm passionate about,'" he explains. "I wanted to go to work and do something I enjoy—not that I didn't enjoy janitorial—but if I had the opportunity to follow a passion instead of a way to make ends meet, I'd like to go to work every day and do something I enjoy. So before I actually sold my janitorial company but I knew that was kind of on the horizon, I bought an existing store, which was Renegade Cigars."
Renegade Cigars had just celebrated its fourth anniversary, and within months of becoming the owner of his own tobacco retail store, his janitorial business sold, providing him the opportunity to focus solely on his new venture. Cigars were suddenly going from his passion and a way to pass the time outside of work to being his full-time focus and profession. When Hayes thought about what he wanted Renegade Cigars to become under his watch, he thought back to all of those occasions he spent in other cigar shops, whether it was during a lunch break or an entirely free afternoon. He viewed the cigar lifestyle and industry as a whole as romantic and a place for like-minded individuals and people of all walks of life to come together over a shared love and passion for cigars.
Since taking over Renegade Cigars, Hayes has learned a great deal about running a tobacco business and what it means to be a great tobacconist. One thing in particular that Hayes has learned has been to find the value in every transaction.
The Educated Consumer
After purchasing Renegade Cigars in 2014, Hayes had his own vision for this already established business. The first task he took on was to identify the things that were working as well as the areas of the business that needed improvement. There were changes that Hayes wanted to implement that he did very carefully, not wanting to alienate the store's original clientele while also making Renegade Cigars inviting and welcoming for new customers. Hayes wanted to make his customers excited to come into the store and interact with its staff, and he knew he could accomplish this through unique events and education.
"We're really heavy on education and experience events," he says. "We believe that educated consumers are the best consumers. It's not uncommon for us to bring in liquor manufacturers and introduce [customers] to spirits that they otherwise may not be exposed to. We also do a lot of off-site events. We try to create a really good environment for them to enjoy cigars in but also create experiences that they probably wouldn't get otherwise."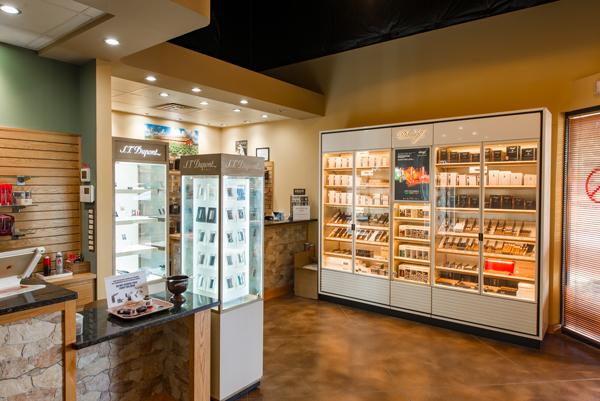 Education drives most of Renegade Cigars' events and engagement efforts. Rather than bringing in a local representative who will offer deals to consumers, Hayes and his team work closely with cigar manufacturers to create an educational experience that will help the store's customers understand what makes a particular cigar special, what the inspiration was behind the brand or specific blend, and also who the personalities responsible for bringing the brands and different blends to market are. Hayes has seen the value that comes from his customers having a deeper understanding of and appreciation for the passion that goes into cigarmaking. The key, Hayes explains, is to keep things interesting and to not allow events to feel stale by providing an experience that can't be had in other establishments.
Building events around product categories that are unrelated to cigars also helps to keep things exciting and interesting for customers. "Bringing in a suit-maker and talking about what the trends are this year for suits, or how you transfer a work outfit into a night outfit, or bringing in a liquor manufacturer who will talk about spirits and educate our customers on that level—we think that it's important they offer something here that they wouldn't otherwise get if Renegade didn't exist."
In the past year, COVID-19 has presented a challenge for Renegade Cigars' events, but it hasn't stopped them from happening completely. Rather than holding large events as it has in the past, Renegade Cigars has turned to smaller events that will allow for social distancing. Hayes reports that his store has even held several small events throughout a given day to help limit capacity but also continue to provide customers with the unique experiences they've come to expect from Renegade Cigars. The store has also hosted virtual events that include factory tours or manufacturer-led educational sessions that enable customers to take part from multiple locations.
"We've just gotten scrappy and figured out how we can do what we do on a large scale but with fewer people," he says. "We've been able to run multiple small events instead of one big event; we've done virtual stuff so people can do it from the comfort or the safety of their own home. That's also opened us up to customers that we normally wouldn't have exposure to. We really just tried to stay in touch with our customers, offer them something to keep them engaged and to really stay top of mind with them. Some people jumped in on our virtual stuff when we were able to open back up and were still at limited capacity. We realized that we were going to be capturing customers' attention five to 10 people at a time versus 40 or 50 people like we did in the past. We tried to create concepts for events that would appeal to a lot of different people and keep them engaged."
Another area of the business that has helped Renegade Cigars stay top of mind with its customers is its selection of unique products, including exclusive house blends that are made with leading cigar manufacturers. Private-label offerings and collaborations with cigar manufacturers have been another ongoing focus for Hayes over the past five to six years. The COVID-19 pandemic may have delayed some of Renegade's exclusive releases and pushed others out into 2021, but these exclusives have been key in driving Renegade's growth and brand awareness over the last several years. According to Hayes, store exclusives account for anywhere from 50 percent to 55 percent of Renegade's product offerings, depending on the year. Even when offering these private-label products in limited quantities, Hayes has been surprised by how quickly those releases will sell before someone even tries it once. Hayes attributes this to the trust his customers have in him and Renegade Cigars, something he sums up as simply being very humbling.
Technological Edge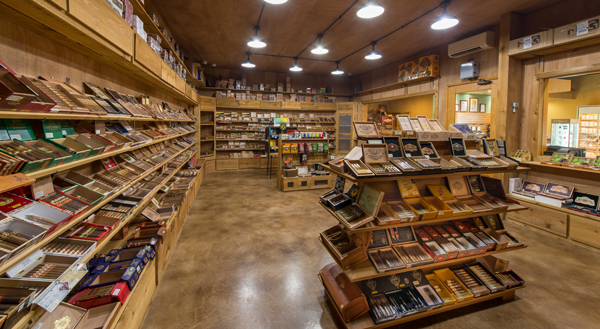 Hayes understands that consumers can purchase cigars online and that success in brick-and-mortar stores comes down to his store's ability to take away the "friction" for customers. That means that for customers, their overall experience with his store must be easier, smoother and more engaging overall than the relationships customers have with online retailers. With every customer, Renegade Cigars employees try to engage with them and get to know their unique likes and dislikes when it comes to cigars. Again, education plays a major part in creating a unique and exciting experience to turn a new customer into a loyal returning one. Once Renegade's staff helps a customer understand why they may prefer a certain cigar, they will make recommendations to build off of that knowledge and will also use this information to find other lifestyle products to bring into the store through an event.
COVID-19 has changed consumer purchasing behavior, making online e-commerce retailers much more appealing, but Hayes understands that the advantage of primarily being a brick-and-mortar retailer is that he can provide an experience and education that is hard to replicate online. Engagement is an ongoing mission and focus at Renegade Cigars, and it is accomplished by finding ways of connecting customers to the lifestyle surrounding cigars as much as possible.
To bolster the traditional brick-and-mortar business, Hayes and his staff rely on technology to build the business. Like many retailers, Hayes uses the data from the store's point-of-sale system to better understand his customers and their buying habits. Renegade Cigars' staff studies and relies on data to monitor trends—Hayes likes to identify which cigars are selling and which are in decline and will make purchasing decisions based on this data.
"Normally, I try to introduce people to cigars that I think are going to be exciting for them, but ultimately I think the customer kind of votes on that," he explains. "I think it's important that you make strategic buying decisions and manage appropriate inventory based on trends within inventory."
Technology also enables Renegade Cigars to constantly stay in touch and engage with its customers. Through texts and emails, Renegade Cigars is able to re-target its customers based on their previous purchase history in order to spark new sales. The store uses social media to stay in touch with its local customers and to further strengthen its relationships with them. Hayes also likes to use education-driven videos to add value to its engagement with customers online. Hayes explains that tobacconists today must use data to build loyalty because gone are the days when just having a good location for your physical store is all that one needed to be successful.