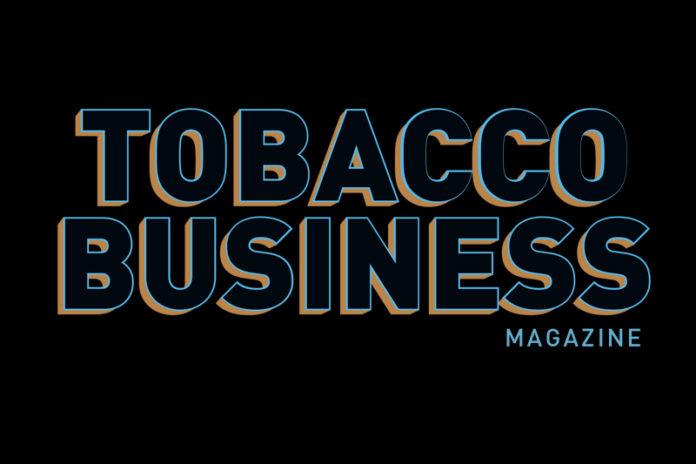 For all the vapers out there, an article on the notoriously satirical website, The Onion, is a must read. In the piece, entitled "Man Smoking ECigarette Must Be Futuristic Bounty Hunter," The Onion writers do not disappoint, offering a hilarious parody of vapers as "highly contemplative individuals who, with their 'high-tech e-cigarette devices,' must be from the future."
But in light of the FDA's recent rulemaking, there is absolutely nothing funny about the potentially lethal blow the federal government has just delivered to the vapor technology industry.
As I continued to read through the piece, laughing out loud at the absurdity of it, something occurred to me: through all the sarcasm was an undeniable irony.
While e-cigarettes may not be from the future, they do represent the very latest in technological innovation. E-cigarettes are not just different than traditional tobacco cigarettes; they are an entirely different product, and they should be treated as such.
The science is clear: Responsibly manufactured vapor products are not only a safer alternative to traditional combustible products, but they also provide many individuals with a viable path to reducing tobacco smoking and/or to quitting altogether. Also, importantly, vapor products do not produce harmful second-hand smoke, a clear benefit to public health.
However, like so many new ideas and technologies, vapor products are plagued by misinformation and "junk-science." National institutional health groups such as the American Cancer Society and the American Heart Association, who admittedly have done great work over the years to reduce the number of tobacco cigarette smokers, are some of the worst culprits. Rather than acknowledging the limitations of their abstinence campaign against all things tobacco and embracing the tobacco-free e-cigarette as a real alternative, they are happily misleading the public in regard to the health implications of e-cigarettes.
This misinformation propagated among the public, and also among federal, state and local officials, is creating a false reality that will have very real consequences if we, as an industry, do not make a coordinated and concerted effort to correct the distortions and the half-truths and to tell our story.
A prime example of this is the state legislatures across the country increasingly moving to take up misguided and ill-informed legislation that would ban e-cigarettes in public places and levy tobacco-style taxes on vapor products, among other overly restrictive and unnecessary policies. These policies are making their way through their state legislatures and being signed into law mostly because of this miseducation.
Now, we have a terrifying new reality.
The U.S. Food and Drug Administration recently delivered a potentially lethal blow to the vapor industry. While vapor products represent the first game-changing technology in the ongoing campaign to reduce cigarette smoking, proposed U.S. regulatory policy threatens to eliminate e-cigarettes as a smoking alternative, ultimately harming public health.
How? FDA's one-size-fits-all approach would regulate vapor products like traditional combustible tobacco cigarettes, a move that neither adequately addresses the need for responsible regulation in the vapor industry nor does anything to promote harm reduction among the public.
In fact, FDA's misguided approach would do nothing other than put all but the biggest tobacco companies out of business, punishing small business owners and employers across the country. The application process that companies will have to go through just to remain in business is so onerous that no small or midsized vapor technology companies will be able to afford the staggering amounts of money that it will cost to file such an application. And, even if a company could pour money into filing these submissions, the unpredictable nature of the filing process would make investments in the type of technological innovation that has been making vapor products better, safer and more desirable than tobacco cigarettes untenable. In the end, FDA is preparing to throttle years of technological innovation by simply defining a truly innovative piece of technology as something that it is not: tobacco.
Just last month, Representatives Tom Cole (R-OK) and Sanford Bishop (DGA) offered a bipartisan legislative approach that would accomplish the goal of protecting small businesses and preserving the industry, while setting the stage for commonsense regulations that will protect youth and ensure the safety of consumers. This is exactly the type of solution that we need—and one that VTA will continue to pursue.
However, all is not lost. We still have time to change the public discourse around the vapor industry and preserve quality vapor products for those seeking a healthier alternative to tobacco cigarettes. That is why the Vapor Technology Association (VTA) is issuing a call to action for everyone operating in every segment of our growing industry. You are the entrepreneurs, the visionaries and the small business owners. You are the ones who are at the forefront of technological innovation in our industry. You have made this happen; now it is time to tell your story. At VTA, we are doing the same. We are speaking truth to power the federal and state levels, educating members of Congress and state legislators on the benefits of quality vapor products, and supporting anyone who is willing to speak up and change the debate on vapor.
There has never been a more critical time for our innovative, fledgling industry.
Special interests with power and money are threatening to use subversive tactics and misleading information to cut us off at the knees, but together we can win this battle.
Tony Abboud is national legislative director of the Vapor Technology Association. He will be participating in a panel at Vapor Expo International in June.