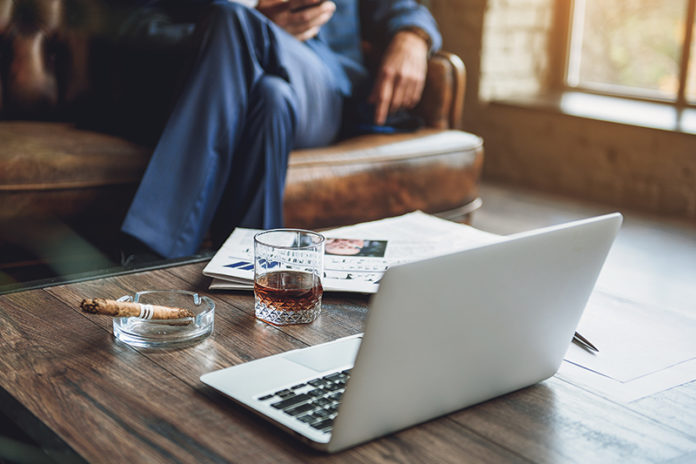 It's something every tobacco business today must come to terms with–the nature of business, and how to market it, is changing. The internet and technology in general is changing how customers consume information and how businesses must think about getting the word out about their products and brand. Along with technological advancements, the cost of doing business in general has also changed and gotten much more expensive, especially with the changes brought on by the U.S. Food and Drug Administration (FDA) and the Deeming Rules.
Regardless, marketing is often times a necessity and every business today must leverage online marketing to reach today's consumers. Sure, there are some ways to market for "free" – including starting a Facebook business page–but truly effective online marketing is going to cost something. There's no need to totally blow your marketing budget for the year though. There are effective ways tobacco businesses can market their brands and products online for $500 or less. Here are just a few to consider:
1. Hire a Few Good Bloggers
The best investment your business could make is generating your own branded content. Instead of waiting for the press to come to you, create your own buzz with daily or weekly content that will bring traffic to your site, put eyes on your brand, and bring attention to the products you sell and services you provide. Smokingpipes.com is a good example of a tobacco-related website that generates its own content by employing several content writers on its staff.
"It's a huge investment of time, human capital and real dollars. It's worth doing because it's measured in actual return revenue," says Ted Swearingen, chief operating officer at Smokingpipes.com. "I think our blog is the best of its kind but it is a tool–it's a retail tool. We're constantly having conversations about the kind of content we're producing and it's not always purely editorial. The blog is a tool to get people on the website and get them involved, educated and excited and then lead them to the retail store. I think that's missing from a lot of online retailers. The few online retailers who do have a blog aren't posting enough and they're not working clearly enough to lead their blog traffic back to the retail site."
2. Hire a Virtual Assistant
You are probably wearing more than one hat as it is while running your tobacco business and don't have the time, money or new product releases (due to the FDA) to generate continuous press. That's ok–because you can hire someone to do just that for you. Virtual Assistants are one of the latest fads. There are several websites including Upwork, Zirtual, and oDesk where you can find a virtual assistant to help reach out to different influential websites on your behalf to help you build a media/press list of important contacts, help arrange editorial coverage in prominent magazines, field media requests, seek out online customer feedback and more.
3. Invest In Your Email Marketing
How often does your business send out a press release? How often does it reach out to existing customers about the latest product releases or news about your company? If you aren't feeling the love from influential websites and online personalities or seeing a big return from online sources, you may need to up the ante on your email marketing game. You should invest money in a good email marketing manager–such as Mailchimp, Constant Contact, or Campaigner–but in a good branded email template and in building a decent list for your business' target audience, whether it be retailers or consumers.
4. Hire a Good Social Media Manager
Getting into social media is the easiest and most cost-effective way you can invest in online marketing. It costs hardly anything to start a Facebook, Twitter, Snapchat, Instagram or YouTube account and you and your business could see a big return from interacting with your customers on a regular basis through different social media platforms.
" We've just kicked off social media to have a broader presence there in January. Just as with the imagery, you need to be reflecting the users who are coming into it, you also need to be speaking to them in the platforms they are truly comfortable using," says Kelly Michols, president of STG Lane.
Make sure you use these different social media channels regularly and that if you have no idea how they work, hire an marketing, communications or journalism intern from a local college to help you build traction.
5. Create an Online Video
Videos account for the most popular form of content marketing now and a study from Cisco suggests that by 2019, video will represent over 80 percent of all internet traffic. Videos in email can lead to a 200-300% increase in click-through rates, according to Forrester. According to NIELSEN Wire, 36 percent of online consumers trust video ads. 92 percent of mobile video consumers share those videos with others, according to Invodo. All of these stats should inspire you to invest time and some money in producing some online videos to promote your business. While the FDA rules may be a bit murky about advertising tobacco products, you are still free to shoot videos featuring prominent people representing your brand and can use them to talk about your product. Or do a Live Facebook, Instagram or Snapchat video showing off your latest product release, event, or maybe a predicate product people have forgotten about. With video shooting now capable and improving on mobile phones and devices, videos are a cheap and easy way to promote your business and get ahead of the trend.
For more marketing and business tips for tobacco businesses, be sure to bookmark tobaccobusiness.com and follow us on Facebook and Twitter @tobaccobizonline.
– Story by Antoine Reid, an editor and digital content director for Tobacco Business Magazine. You can follow him on Instagram @editor.reid